Pro-president
Maria Isabel Alves Rodrigues Pereira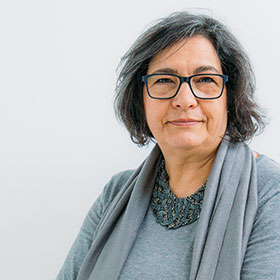 school
School of Education and Social Sciences
EMAIL
isabel.pereira@ipleiria.pt
Isabel Pereira is Pro-President of Politécnico de Leiria for Pedagogical Innovation and Director of the Distance Learning Unit (UED) since 2018.
She has a bachelor's degree in Sociology (ISCTE – University Institute of Lisbon, 1987), and a PhD in Informatics Engineering (University of Coimbra, 2011).
Isabel has taken part in various national and international postgraduate study programmes and projects in the field of learning technology and teacher training. Her main research interests include Higher Education Pedagogy, Distance Learning, Learning Technology, Teacher Training, Innovation in Education, and eLearning Quality.