Food Engineering
Course Type:
Master's Programme
Programme Coordinator
Carla Sofia Ramos Tecelão
School
City
Vacancies
General contingent: 15
International student contingent: 10
DGES certification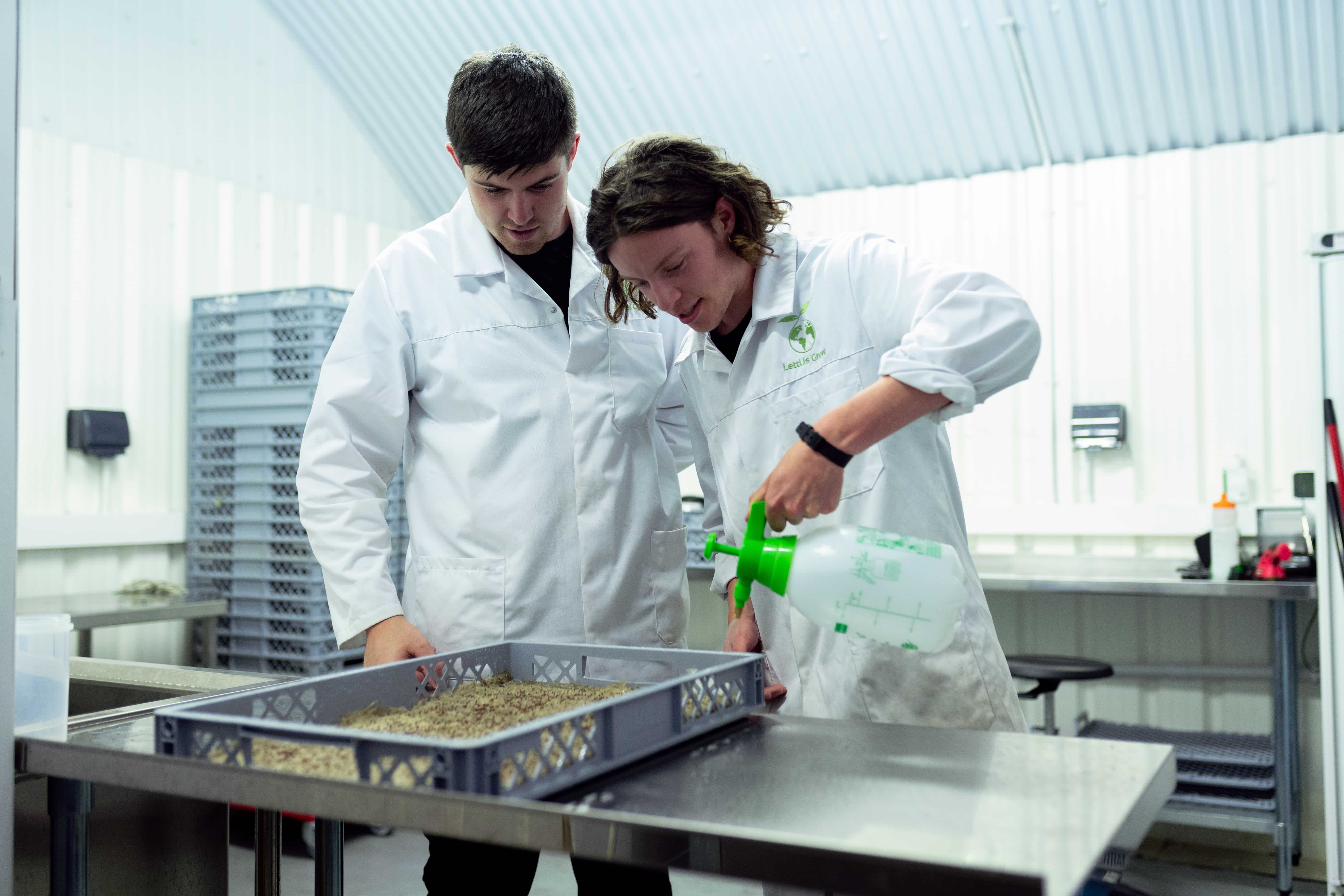 The course of MSc. in Food Engineering aims at providing students with solid background in essential topics of the food industry enabling them to design a product, a process or an industry / food business in an integrated manner, focusing aspects such as: processes control; food industry and food services problem solving; food safety and security with special attention to public health and consumer care based on specific regulations in particular, chemical and microbiological aspects. Another objective is related to the development of attractive food products, as well as safe, to consumers in general, or for a well­defined consumer segments. Also aims to develop student's capacity for innovation in the design of new food systems or processes by incorporating new concepts. Confer practical experience through working, individually or in teams, in the laboratory and by project work or trainee programs. Develop general skills for technical/scientific independent and critic work.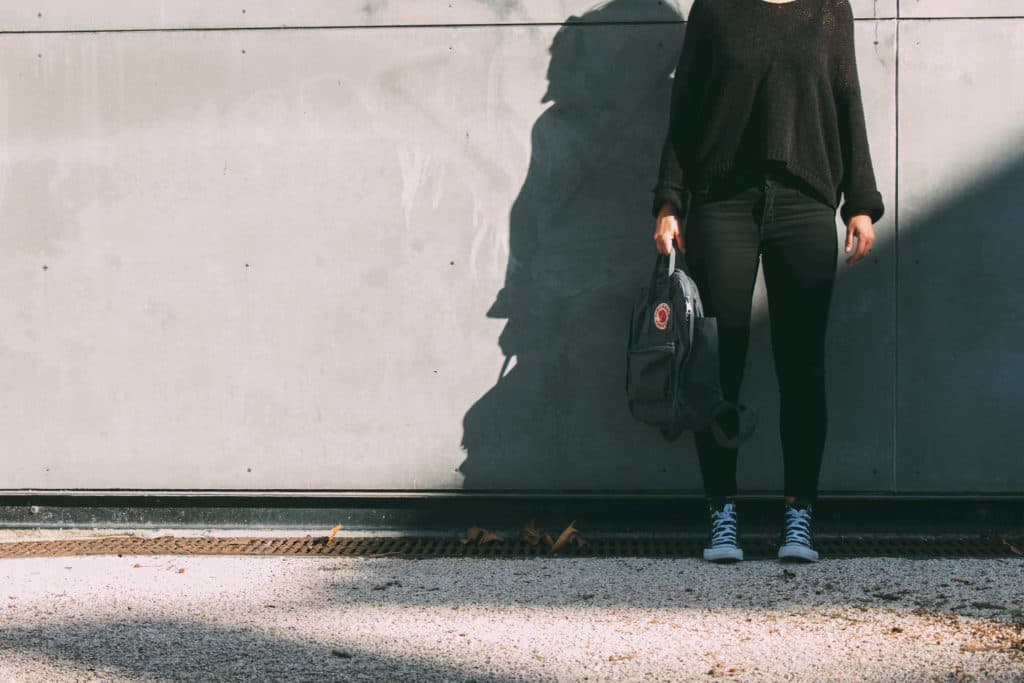 1st Year
2nd Year
1st Year
ID
Name
Semester
ECTS
Length
Food Safety and Certification
1st Semester
6
38 h

1) Basics of Food Safety Management Systems. Legal framework. The main normative references.
2) The requirements of Regulation (EC) No 852/2004 of 29 April 2004 and Annex CAC / RCP 1-1969 Codex Alimentarius.
3) Prerequisites required for the Implementation of Food Safety Management Systems.
4) The food safety system HACCP: principles and implementation steps.
5) NP EN ISO 22000: 2005 – implementation of the requirement 7. (Planning Insurance Product Realization).
Case study for practical implementation.
6) Comparison between various normative references: BRC Food and IFS and ISO 22000: 2005
7) The normative references: BRC Food and IFS.

Food Quality and Consumers
1st Semester
6
38 h

T1. Experimental design for sensory analysis and analysis of results
-Statistical principles; Elementary descriptive statistics: Univariate, Bivariate and multivariate data analysis;
-Panel management
T2. Acceptability studies and analysis of contextuality
-Acceptability and preference. Hedonic scales and other; Evaluation of contextuality through specific methods for food; Market segmentation based on contextuality studies; Consumer specifications for products and processes optimization.
-Sensory analysis and consumers, advertising and marketing.
T3. Physical and Rheological Properties
Texture profiles; Rheology in food quality control, development and reactions of consumers; Color: measurement and interpretation.
T4. Market studies
General inquiries and surveys: scope and implementation, acceptability and preference; Types of consumers; behavior, attitudes, drivers and market trends; Segmentation and positioning of food products based on acceptability data.

Food Quality and Public Health
1st Semester
6
38 h

1. Metals in foods: nutritional advantages, recommended minimum doses, interactions in processing, food packaging and toxic effects;
2. Pesticides: biocide activity and allowed concentrations in food;
3. The analysis of metals and pesticides in food and water;
4. Food additives. Legislation;
5. Hormones, drugs and their metabolites in human nutrition;
6. Basic notions of toxicology;
7. Factors that determine the safety of food. risk assessment;
8. Contamination of microbiological origin;
9. Food spoilage;
10. Food outbreaks of microbial origin. Main agents and characteristics, symptoms and foods involved.
Risks and hazards;
11. Costs and implications of food toxi-infections;
12. Emerging pathogens;
13. Basic concepts related to epidemiology;
14. Laboratory-based epidemiology;
15. Epidemiology applied to food safety and nutrition;
16. Case studies – Foodborne toxi-infections.

Process Dynamics and Control
1st Semester
6
38 h

T1. Introduction to Instrumentation and Process Control
Food process control and dynamic processes. Types and control objectives of the food industry processes
T2. Instrumentation and control operations in food processes
Introduction to modelling of food processes; Application of procedural models; Steps in modelling for food processes; Process diagrams and types of models; Fundamentals (energy, composition and mass in liquid / gas systems.
T3. Applications in Food Engineering systems, case studies
The case of the evaporator; The case of a mixing tank; The case of the heat exchanger; The case of jacketed reactors.
T4. Industrial instrumentation for process control
– Sensors and transmitters, controllers, final elements of control; control systems representation in P & I diagrams; Digital systems for monitoring, command and process control; Treatment of analog and digital signals.

Food Research Methodologies
1st Semester
3
20 h

T1 – Experimental design
Software Design Expert. Introduction to R software, analysis of functions built in R and adapted to the food industry.
T2 – Univariate statistics in food quality control and development of new products
Calibration of laboratory equipment. Analysis of variance for multiple comparison of averages. t student test. Sampling plans for raw materials. Repeatability and reproducibility: comparison of methods and interlaboratory tests. Study of manufacturing processes.
T3 – Analysis of correlations, total and intra-group correlation.
Regression, dependent and independent variables. Comparison of laboratory methods.
T4 – Relationship between statistical methodologies and the standards: ISO 9001, ISO 22000 and ISO 31000.
The statistical requirements for QMS auditors. Case studies (industry and laboratories).
T5 – Chemometric analysis
Multivariate anaylis in food research: PCA, CVA and clusters. Processing data for publication.

Food Marketing and Manegement
1st Semester
3
20 h

Theme 1 – Marketing Topics
– After placing new products on the food market, developed using sensory analysis, the aim is also that students get a clear view of the potential and limitations of Marketing, as a philosophy, and as a set of management techniques to boost sales of a particular product.
Theme 2 – Management and Corporate Finance Topics
– Distribution channels (market analysis)
– Creation and financing of the company Operational management and provisional

Advanced Food Packaging Technology
2nd Semester
6
38 h

Theme 1. Packaging materials for food
– Type of material vs shelf-life of food and beverages; Barrier properties of plastic films: Performance of closure systems; mechanical performance of materials and packages; Systems for retort pouch packaging, other thermo-processable;
Theme 2. Migration of packaging materials
– Food safety and packaging legislation; Techniques used to identify materials, additives and adhesives; Chemical resistance of materials and the interaction packaging / product; Diagnosis of odor transfer in packaging materials;
Theme 3. Innovative packaging systems
-Alternative types of packaging materials; Properties of packaging manufactured from recycled plastic material; Packaging with modified or controlled atmosphere systems: applications, design and performance; Co-extruded films with scavenging particles for gases and water vapor; Other active packaging systems: antimicrobials, oxygen scavengers, etc.; Smart Packaging Systems

Microbiological and Biochemical Control
2nd Semester
3
20 h

1. Microbial hazards. Microbial growth and growth control;
2. Microbiological criteria in food microbiology;
3. Quality control in microbiological testing;
4. Sampling and food, water and hygiene indicators;
5. Storage and handling of samples for microbiological analysis;
6. Predictive microbiology notions. Use of predictive microbiology as a tool in product development and to support the validation of HACCP plans and shelf life determination;
7. Molecular methods in quality control – main advantages and common uses;
8. Immunological Methods;
9. Enzymatic Methods;
10. Methods using the analysis of nucleic acids.

Seminar
2nd Semester
6
38 h

Theme 1. Discussion of current topics
– Lectures on current and highly relevant topics, essentially given by professors and experts outside the IPVC.
Theme 2. Bibliographic search
– How to organize a written work (thesis or report)
– Search themes in b-on.
– Organization of references. Development of research.

Elective I
2nd Semester

Food Engineering advanced Project * – 9 ECT

The syllabus is separated into four themes:
Theme 1: New Food Technologies
– Thermal processing. New technologies for food processing and food safety.
Theme 2: Control and monitoring processes
– Monitoring, Types and classification models: genetic models of populations of organisms. Establishing
– Dynamic Models. Systems in steady state or pseudo-stationary and dynamic systems.
Theme 3: Planning of Industrial Design
– Set the preliminary diagrams of the process. Set the mass and energy balances and transfer processes.
– Optimization and sizing of equipment and other services. Layout. Calculation of fixed capital costs and project operating costs.
Theme 4. Environment and waste management in the food industry
– Water Supply Systems. Food Sewage Systems. Waste food classification. Treatment of industrial food effluents

Advanced Project Of Sea Products ** – 9 ECT
Case studies in the area of marine food resources, developing new products and technologies:
P1 – Valorisation of seafood industry by-products
P2 – Valorisation of marine organisms; technology and biotechnology of marine food resources.
P3 – Marine functional molecules and compounds for food applications; extraction processes of marine ingredients/food additives; bioaccessibility and bioavailability of compounds.
P4 – New products based on marine food resources; identification and characterization of marine sources of ingredients / food additives.

(*) Curricular Unit taught in IPVC (Viana do Castelo).
(**) Curricular Unit taught in ESTM (Peniche) – Politécnico de Leiria.

Elective II
2nd Semester

Quality Models and Tools * – 3 ECT

Theme 1: Basic Quality Tools: RACI matrix, Gantt diagram, SIPOC, Fluxogram, Cause-Effect diagram, brainstorming, affinity diagram, Quality Control Charts, Pareto diagram. Introduction to balanced scorecard.
Theme 2: QFD – quality function deployment. Case studies. Relationship with ISO 9001 in food product development.
Theme 3: Six-Sigma – from quality control charts to a model for data analysis, improvement and control.
Theme 4: Lean – methodology to reduce waste. Relationship between Lean and 6-Sigma. Reference to TOC and Kaizen. Other models with interest to apply with Lean.
Theme 5: FMEA – failure mode and effects analysis – tool for hazard analysis and risk control. Importance of FMEA for the new ISO 9001:2015.
Theme 6: Development of a practical work to apply quality tools and models.

Quality Audit and Food Safety * – 3 ECT


What is an audit. Objectives of an audit. Types of audit
The Standard NP EN ISO 19011. Basic concepts in auditing
Planning and preparation for audit
Customer responsibilities and audited. Responsibilities and obligations of the auditor and the auditor

coordinator. Knowledge and general and specific competences of an auditor

Audit Plan
The phases of an inherent audit and activities. audit techniques
Evidence and criteria for an audit; The findings and conclusions of the audit. audit report preparation
Contact with the auditee. The opening and closing meetings of the audit
Audit report: autoscopy; analysis of the performance of audit teams; the report; analysis of reports
Planning and realization (in actual context) audit to an industry organization.

Food Technology ** – 3 ECT
1.Thermal Processing
2.New technologies for food processing and food safety
3.Sterilization and aseptic processing. 
4.Thermal Sterilization of canned food products.
5.Processing by extrusion.
6.Extrusion-cooking.
7.Freezing and freeze concentration.
8.Evaporation; drying; lyophilization.
9.Use of electromagnetic radiation in food processing.
10. Lonizing radiation, UV-visible, infrared and microwave.
11.Minimally processed products
12. Potential risks arising from the use of technology in the production and processing of food.


Entrepreneurship ** – 3 ECT


1) Entrepreneurship

a. Entrepreneurship concept
b. Entrepreneur Profile
c. The creation of a company and its legal forms
d. Social responsibility and ethics in management

2) Development of a Business Plan

a. The idea
b. Necessary Resources
c. Funding Sources
d. Market
e. Production
f. Business Viability

3) The Current Management

a. Purchasing Decisions
b. Sale Decisions
c. Production Decisions
d. Financial Decisions.



(*) Curricular Unit taught in IPVC (Viana do Castelo).
(**) Curricular Unit taught in ESTM (Peniche) – Politécnico de Leiria.
---
Entry Requirements

1. Holders of a course in food science, technology or engineering, organized in 180 ECTS in agreement with the Bologna Declaration.

2. Holders of a pre­Bologna 5 year course in food science, technology or engineering.

3. Holders of a pre­Bologna 3 year BSc course, or a 3 year first cycle of a bietapic degree in food science, technology or engineering.

4. Holders of a foreign diploma able to be declared by the Technico­Scientific Council as equivalent to any of the diplomas mentioned in previous points.

5. Holders of academic and/or scientific graduations complemented with professional experience, attesting the capacity to carry out this cycle of studies, as judged by the Technico­Scientific Council.
Accreditation

State: Accredited
Nº years of accreditation: 6
Publication Date: 07-03-2017
A3ES Accreditation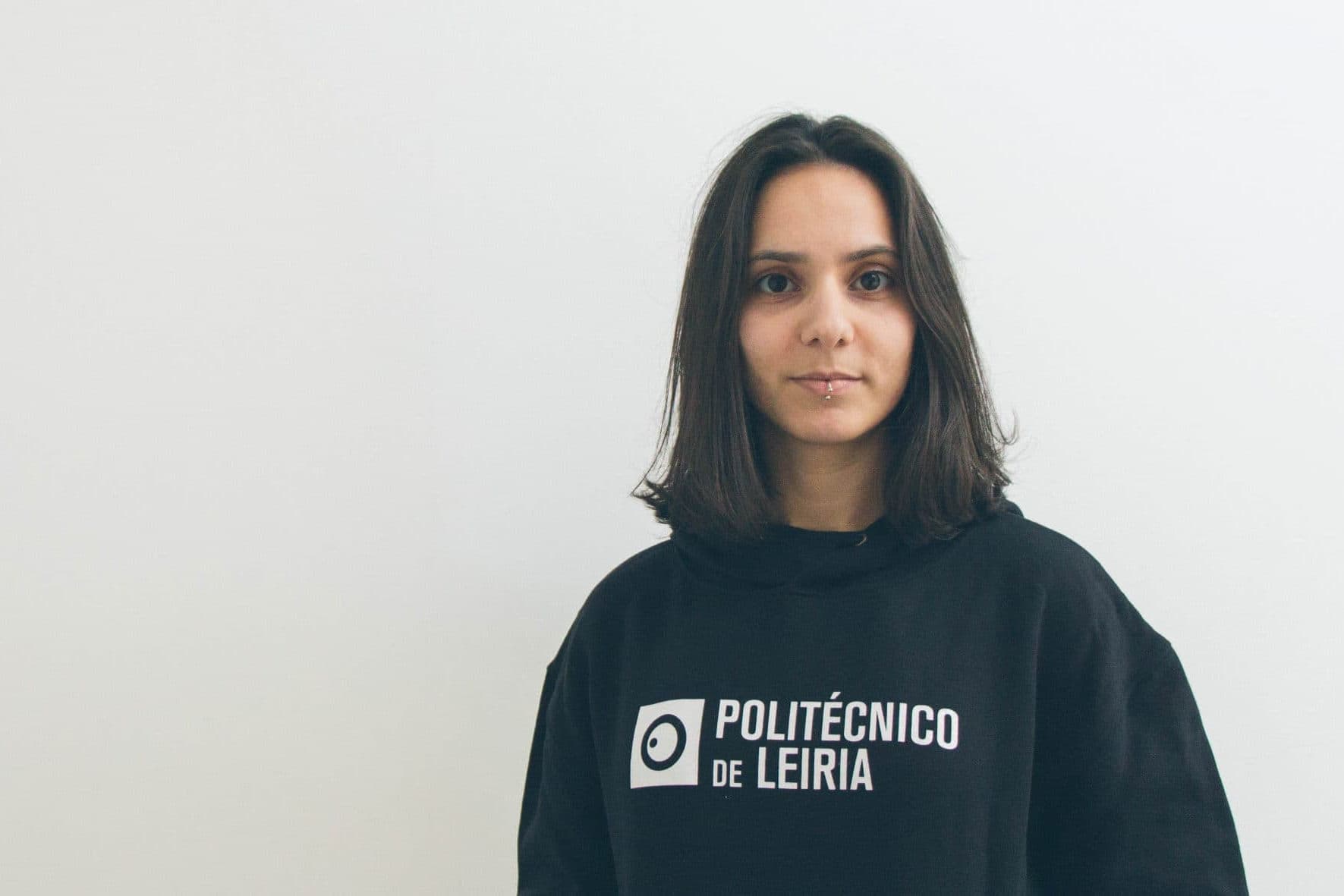 Enrolment Fee

General contingent 0€
International student contingent 500€
Tuition Fee

General contingent  1140€
International student contingent 3000€
---
Online Application
Use the button bellow to start your application.