ESAD.CR at Folio 2019 Festival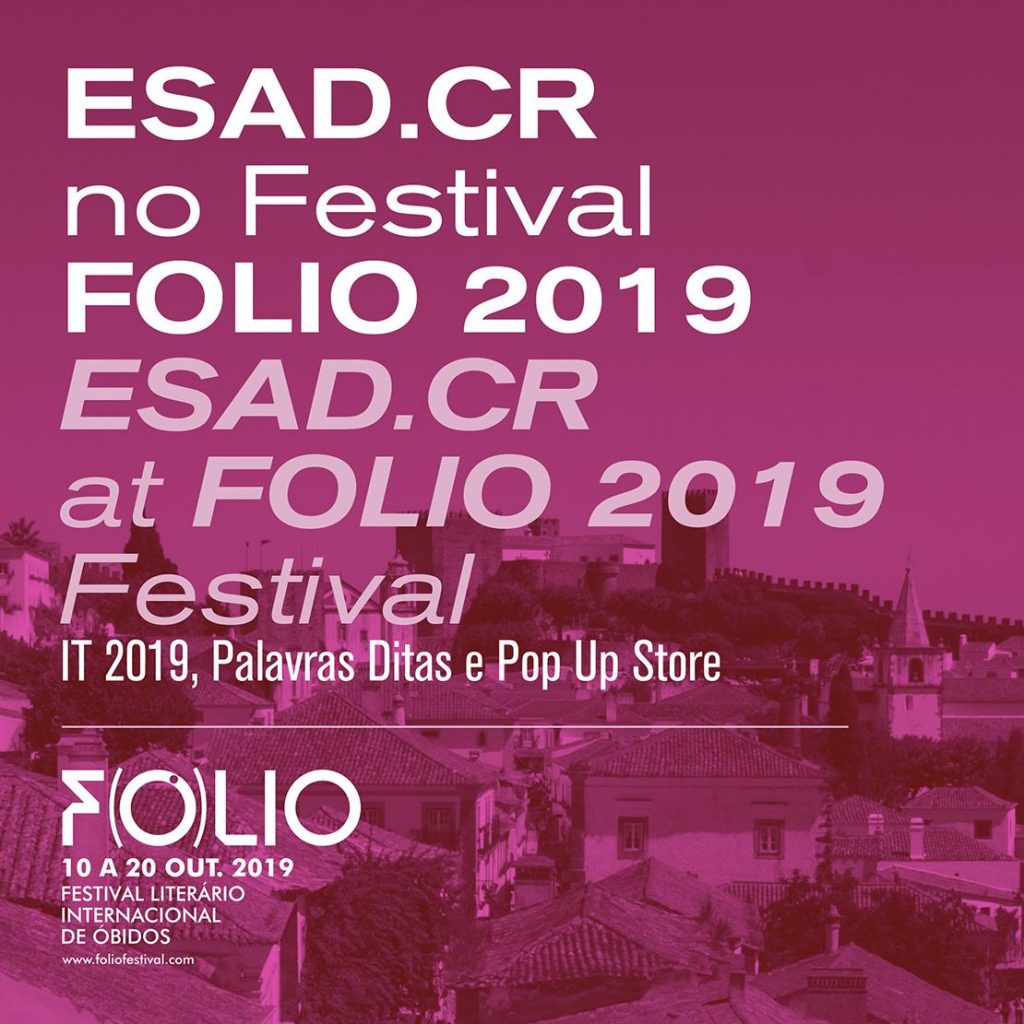 IT. Ceramic and Glass Design Exhibition
A presentation of proposals that are configured as ways of acting or reacting, as opposed to fear, taking into consideration the problems that we face or seem predictable. Experimental approaches to multiple themes, reflections on the meaning of the role of objects in everyday life, and their cultural, social and economic implications on production and consumption.
Palavras Ditas
Poems by the Students of the 2nd year of the Theatre Course , at the São Tiago Bookstore, at 15h00, 16h00, 17h00 on the 11th and 18th of October.
Pop-Up Bookstore
Pop-Up Bookstore presents a selection of works developed by students of the 2nd year of the Interior and Spatial Design degree (Escola Superior de Artes e Design das Caldas da Rainha) in 2019. Students were proposed to design a street pop-up bookstore. This bookstore would have the specificity of presenting and selling only one title. Each student was assigned a literary work – essay or fiction. After reading the book and researching the context of its content and author, each student synthesised his or her proposal through drawings and scale models that are presented here.