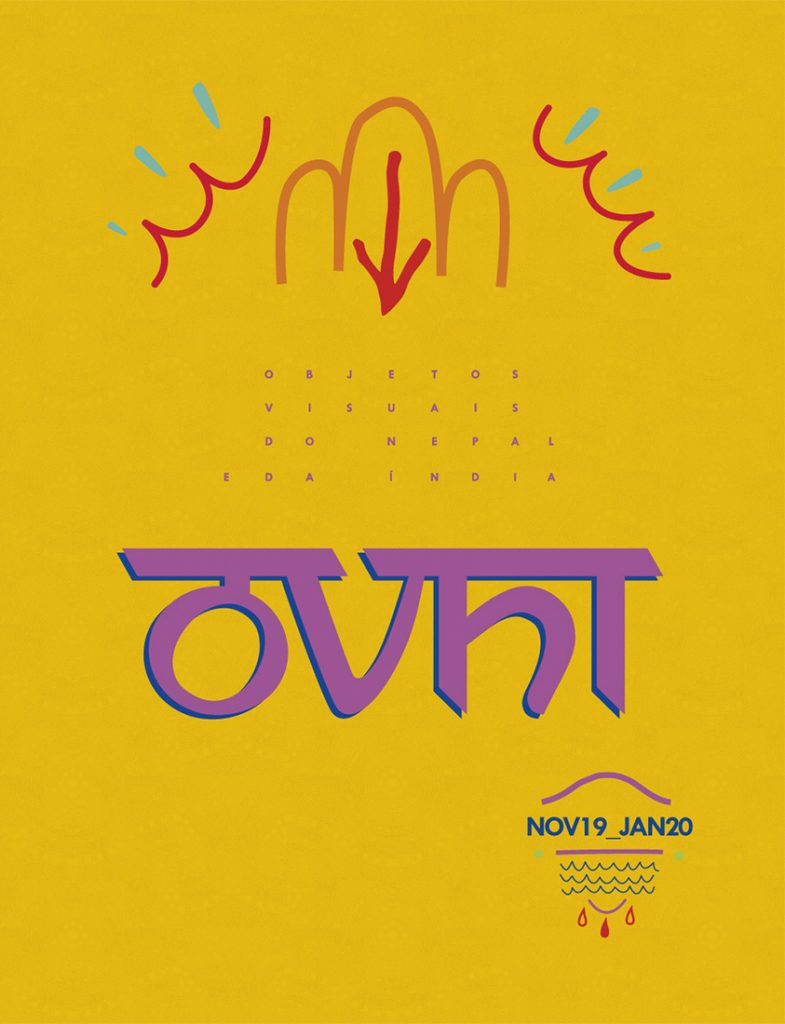 OVNI – Visual Objects from Nepal and India
OVNI – VISUAL OBJECTS FROM NEPAL AND INDIA is an international project establishing an aesthetical dialogue with the East. It is an initiative organized by ESAD.CR | IPL and Museum José Malhoa. The event is produced by students from the third year of the Undergraduate Degrees in Graphic and Multimedia Design and Cultural Programming and Production. It has the support of the Municipality of Caldas da Rainha, the Parish Council of Caldas da Rainha – N.ª Sr.ª do Pópulo, Coto and S. Gregório –, Silos Contentor Criativo, Associação Renovar a Mouraria, FCT-UNL Library – Caparica Campus – and Fundação Oriente, among other partnerships in various moments of the programme.
From Nepal arrive the artists Ashmina Ranjit – representing a feminine artivism – and Koshal Hamal – emerging name in South Asian Contemporary Asia, whose work focuses on issues of appropriation. From India arrives Suresh K. Nair, the dancing painter, based in Varanasi, acknowledged for his large-scale murals. The event also presents an urban text work by Shazeb A. Shaikh, from Mumbai, realized in collaboration with students and inhabitants of Caldas da Rainha. Cristina Ataíde, Pedro Bernardo, Filipe Garcia, JoH and Pauliana Valente Pimentel are the Portuguese artists participating in OVNI; all have in common the fact that they visited the cities of Kathmandu and/or Varanasi, keeping from that travel a fond memory of gratitude.
The programme includes exhibitions by more guest artists, performances, conferences, talks, masterclasses, open classes, urban murals and interventions. In a very brief and intuitive way, an integrated relation is established, between art and travel, creation and mediation, thought and performance. The process comprises the production, by the students, of 'translation objects'. This is a way to share heritages, ways of doing and being, as well as horizons, celebrating the sacred waters of two cities: Caldas da Rainha and Varanasi.
The initiative strategically addresses three key-issues, defining a territory of problematics in the sphere of heritage. The first: how shall heritage be communicated and confront itself across frontiers and in the framework of intercultural contact. The second: how might built heritage, with its programmatic functions and historical values, be interpreted and reinvented by transversal cultural concepts. And finally, how should the programming of the unexpected, in a spirit of trans- and metadisciplinarity, animate immaterial heritage related to myth, contributing for its cognitive understanding.