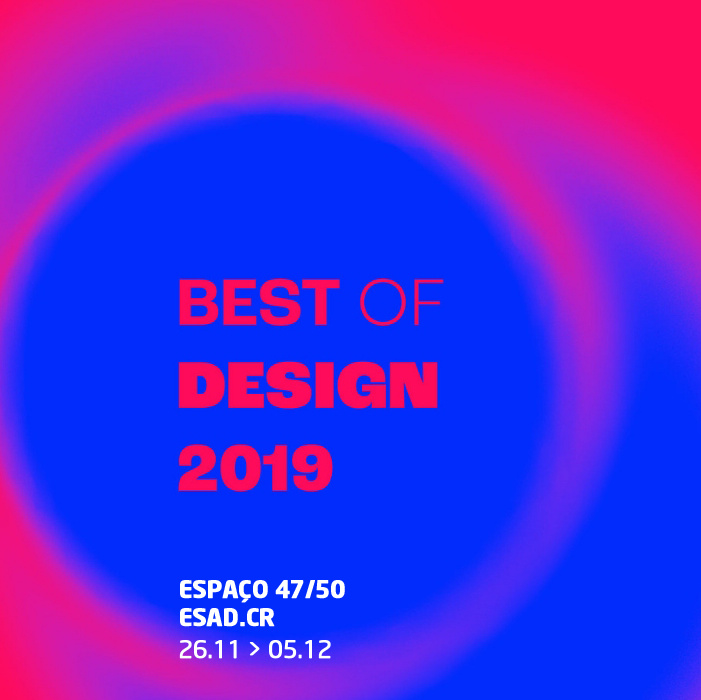 Exhibition "Best of Design 2019"
In partnership with the Graphic and Multimedia Design degree, the Portugal Creative Club (Clube Criativos de Portugal) brings to ESAD.CR the "Best of Design 2019".
This exhibition includes the awarded works in the Design category, of the 2019 edition of the CCP Festival. A revealing showcase of today's design, inspiring for future creatives. The best, within the best of commercial creativity in Portugal, with works of graphic design, branding, craft, environments, editorial, illustration and packaging.
Between November 26th and December 5th, at Espaço 47/50 of ESAD.CR.