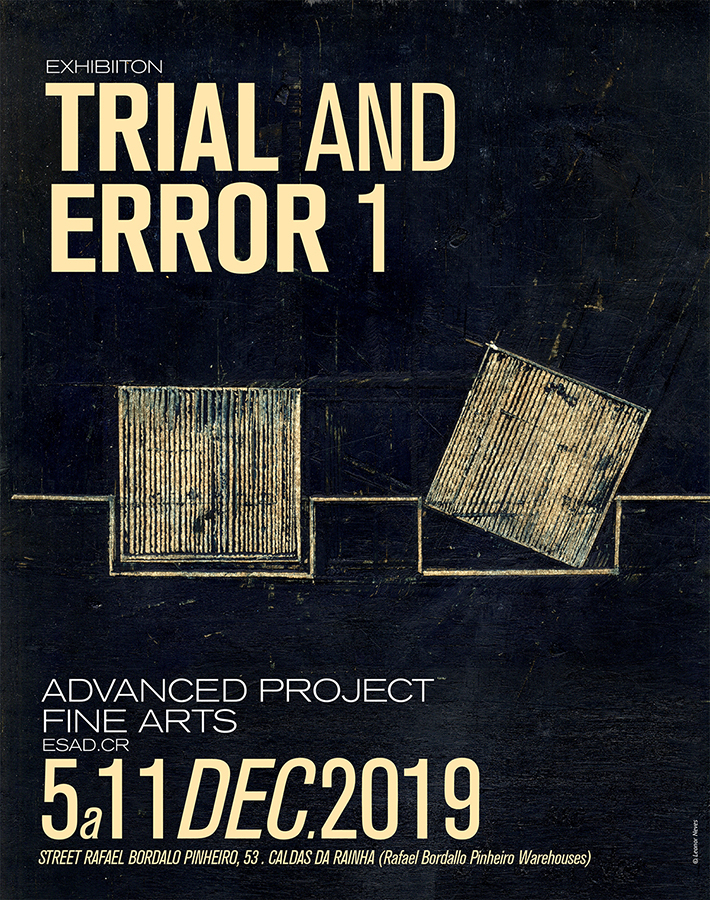 Exhibition "Trial and Error 1"
Trial and Error I is the first moment of a series of four exhibitions taking place during the academic year 2019/2020, it presents to the outside community, the work of 3rd year students from the Advanced Project class, in the undergraduate Fine Arts programe.
The artistic gesture presupposes freedom and resistance, it is born from a perspective of subjectivness, it cannot be delegated, thus explaining the uniqueness of the artistic knowledge.
This series of exhibitions seek to articulate multiple constructive, aesthetic and critical processes inherent to the artistic practice, to provide moments of experimentation, to foster autonomy and to test results.
Artists:
Ana Lúcia Jordão
Ana Raquel Antunes
Anastasiya Zaderaka
Filipa Santos
Inês Vieira
Maria Manuel Ramalho
Narciso Luís Correia
Neobert Barros
Sara Santos
Ruben Falcão
Ricardo Pinheiro
Rodrigo Barroso
Sebastião Casanova
ESAD.CR Students of the Advanced Fine Art Project exhibition will take place at Armazéns Rafael Bordallo Pinheiro, from 5th until 11th of december.