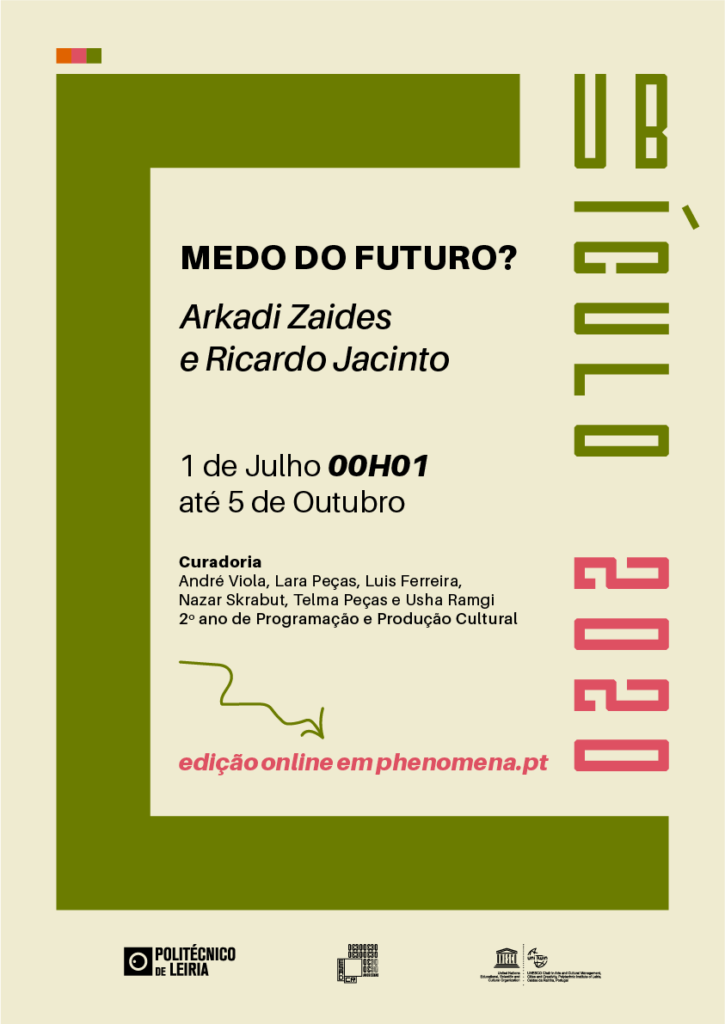 Fear of the future?
July 1st, 5 pm
Conversation with Sara Carinhas and Ricardo Jacinto, moderated by Tiago Bartolomeu Costa
Broadcast in live streaming on the website phenomena.pt
Musician and visual artist Ricardo Jacinto and actress and stage director Sara Carinhas get together for a conversation, moderated by Tiago Bartolomeu Costa, included in the exhibition Medo do Futuro?, a project by the students of the 2nd year of the Degree in Cultural Programming and Production of ESAD.CR.
The motto is launched by the collaboration between Ricardo Jacinto and choreographer Arkadi Zaides, for the exhibition conceived as a multidisciplinary dialogue on artistic practices around migration, identity and border, and presented on the phenomena webpage from July 1st until 5th October 2020.