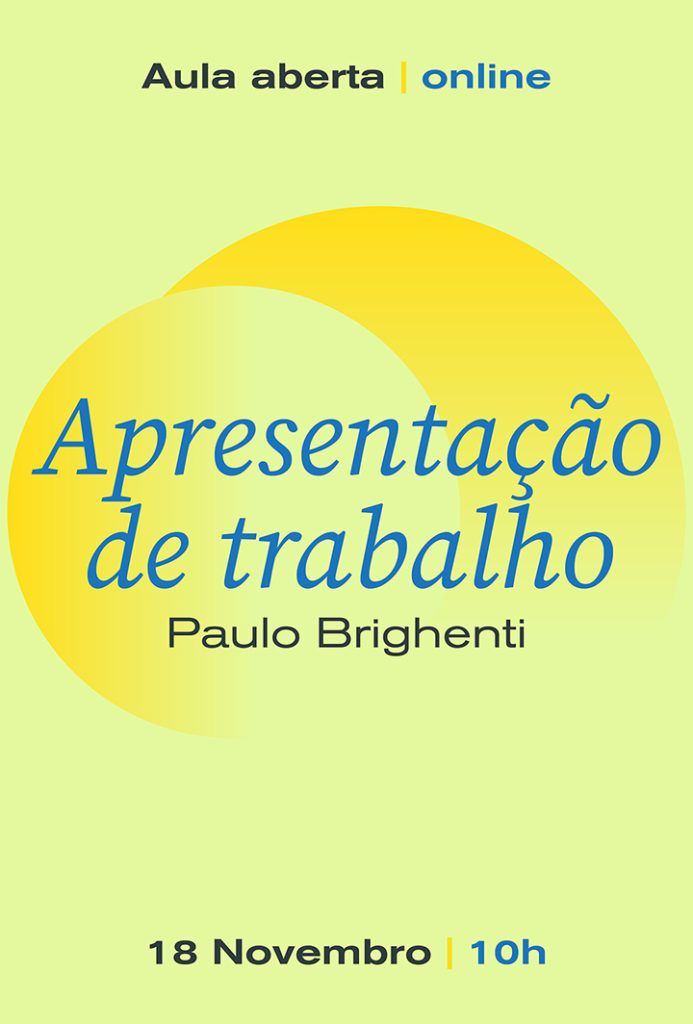 Work Presentation – Paulo Brighenti
Paulo Brighenti, Lisbon, 1968.
An important Portuguese painter of his generation and of great recognition, he is an exemplary artist in the Portuguese art scene, a professor of painting and drawing, founder of Rama – Residências artisticas.
Brighenti exhibits since the early 1990 and in 202 won a prize by Foundation Arpad Szenes – Vieira da Silva. His work can be found in several imporntat collections as Serralves Museum; MAAT, Lisbon; Calouste Gulbenkian Foundation; Banco de España, Madrid; among others.