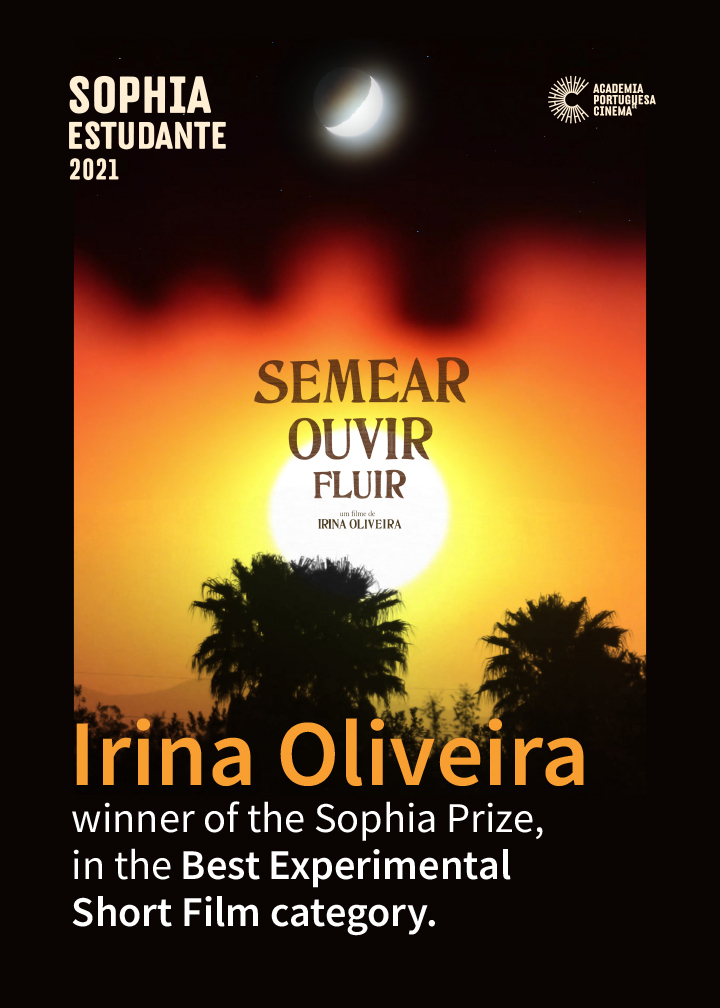 Former ESAD.CR student winner of a Sophia Award
On February 19th, the Portuguese Film Academy announced the winners of the 7th edition of the Sophia Student Awards, in the categories Best Animated Short Film, Best Documentary Short Film, Best Experimental Short Film, Best Fiction Short Film and Best Poster.
Irina Oliveira, Sound and Image graduate from Escola Superior de Artes e Design de Caldas da Rainha, is the winner of the Experimental Short Film category with the film Semear, Ouvir e Fluir. The film presents a contemplative journey through the beauty of the world through a montage of textures and plastic exploration of the image, portraying brief flashes of life like dreams through a passionate and sensitive look at the cosmos.
The top three winners in each category will compete for the grand prize Sophia Student Award, which will be presented at the Sophia Awards 2021 ceremony. The winner will also receive a cash prize of five thousand euros sponsored by NOS in order to encourage the production of his next project.