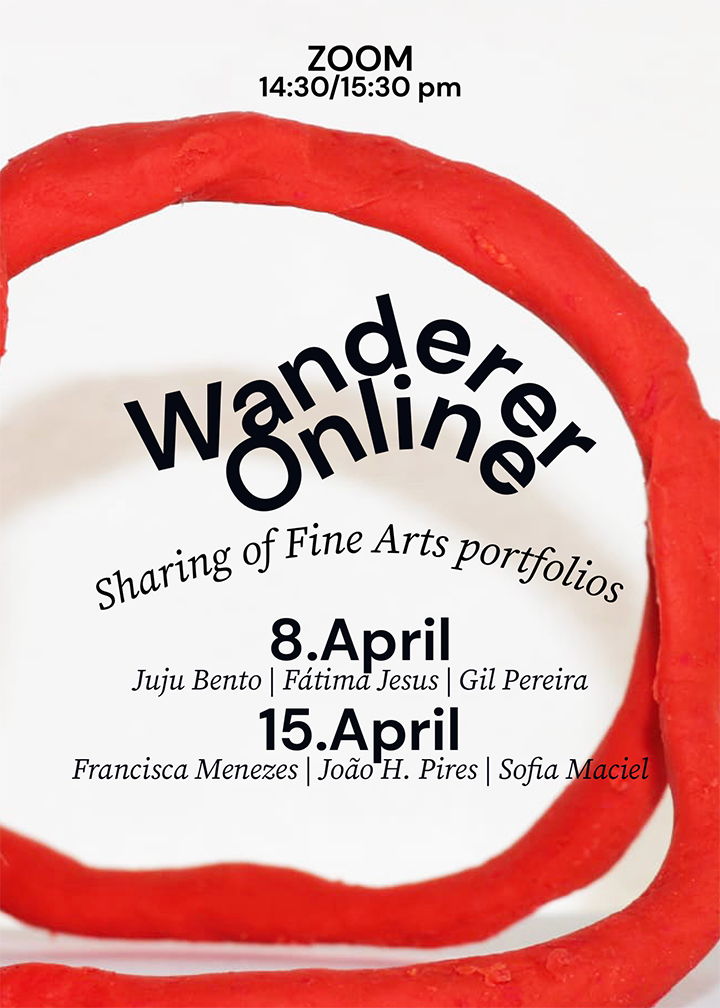 Wanderer online
Wanderer online
Wanderer is an itinerant exhibition project that is now presented in its first online version. It is a partnership between the degrees in Visual Arts and Cultural Programming and Production, taking place, also within the scope of the activities developed by ESAD.CR for the National Arts Plan (PNA).
Wanting to give visibility to artistic practice and its results, we invited the ESAD.CR school community, as well as the high school students enrolled in the Visual Arts study area, to an online portfolio presentation session with six finalist students of the Visual Arts Degree.
In the selection of these six finalists, we sought to articulate the testimony of multiple constructive processes, aesthetic, critic of the artistic practice.
On the 8th of April we will have the opportunity to talk with Ana Bento, Fátima Andrea and Gil Pereira. On April 15th we will share experiences with Francisca Menezes, João Henriques Pires and Sofia Maciel. 
Solicitar link: ana.romana@ipleiria.pt