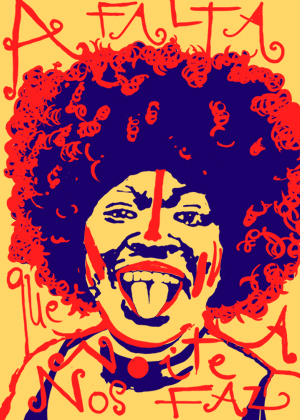 The nights we've missed – Exhibition
"The old idea in advertising was that a poster should hit you in the eye , and even today many people would agree. It is a way of getting information across to the average passer-by , who might well be thinking about the transformation of a caterpillar into a butterfly : a violent transformation, and everyone knows that violence has to be opposed with equal violence."
in Poster as central image, Design as Art, Bruno Munari, Penguim Modern Classics, 2008
These posters were a little oxygen balloon to think about the butterflies outside.
With persistence and dedication of those involved, we tried to dream a little bit more in the days and nights that eluded us all.
Silkscreen printed, linocut, and drypoint, the tactile matter of each one helped to compensate the distances.
In the last times of hidden smiles, it was the eyes that laughed and imagined these lost concerts.
To look at these posters is to live those possible nights.
The exhibition will take place in the ESAD.CR – EP1's Atrium from the 26th to the 30th of April