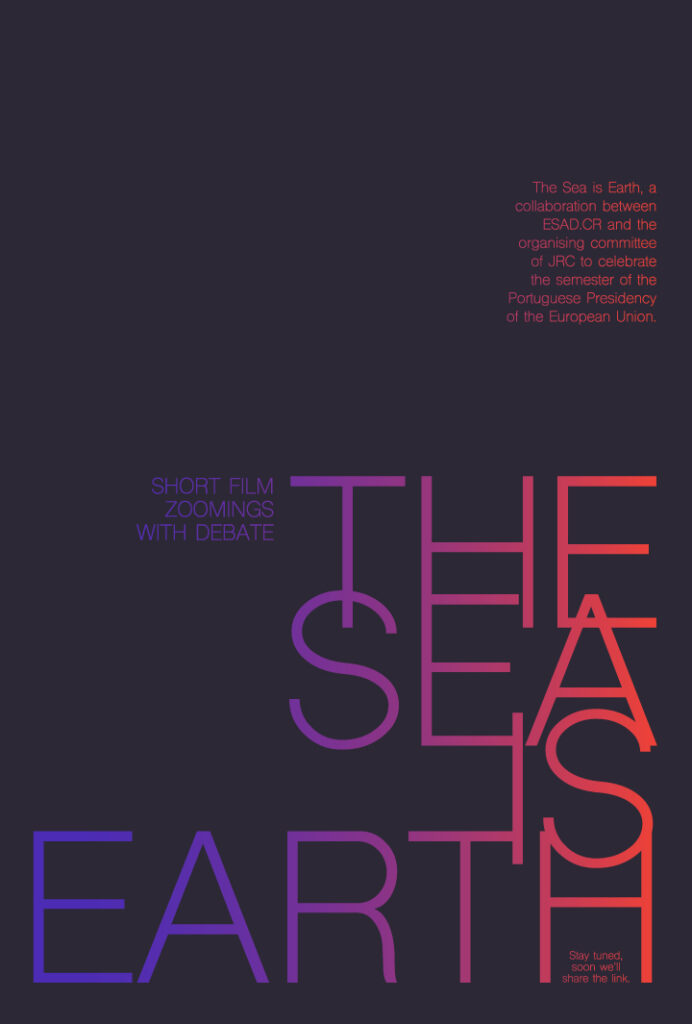 The Sea is the Earth
The Sea is the Earth is the name we found for this programme that celebrates the culture and the art made in Portugal, at Escola Superior de Artes e Design das Caldas da Rainha, of Politécnico de Leiria, during the semester of the Portuguese presidency of the European Union.
If we speak of Sea, in the month of the New European Bauhaus conference, we necessarily speak of the Earth we don't inhabit alone.
Let's imagine that the Sea was really out of sight, that the maritime horizon was forever, sustained by our explorer's, navigator's, artist's or visionary's look, or another one than that of a surveyor – the sea didn't end and the Earth was Sea. Such an Earth, for the surveyor, would be flat and, as in Edwin Abott's Flatland, or E. M. Forster's The Machine Stops, would require exploration. This programme brings many seas, with many horizons and even no horizons. The Earth is not flat, it is a blue thing in space that we care about, it is liquid on the outside – and on the inside?
The Earth is also dirt, leftover from magma, transformed into stone, mud, Sea and life.
This programme is about transformations from young students into adult students, with a look at life on Earth and a very serious concern for the present and for life in the future.
Final note: we love surveyors, but understand that in this context it is a fitting metaphor.