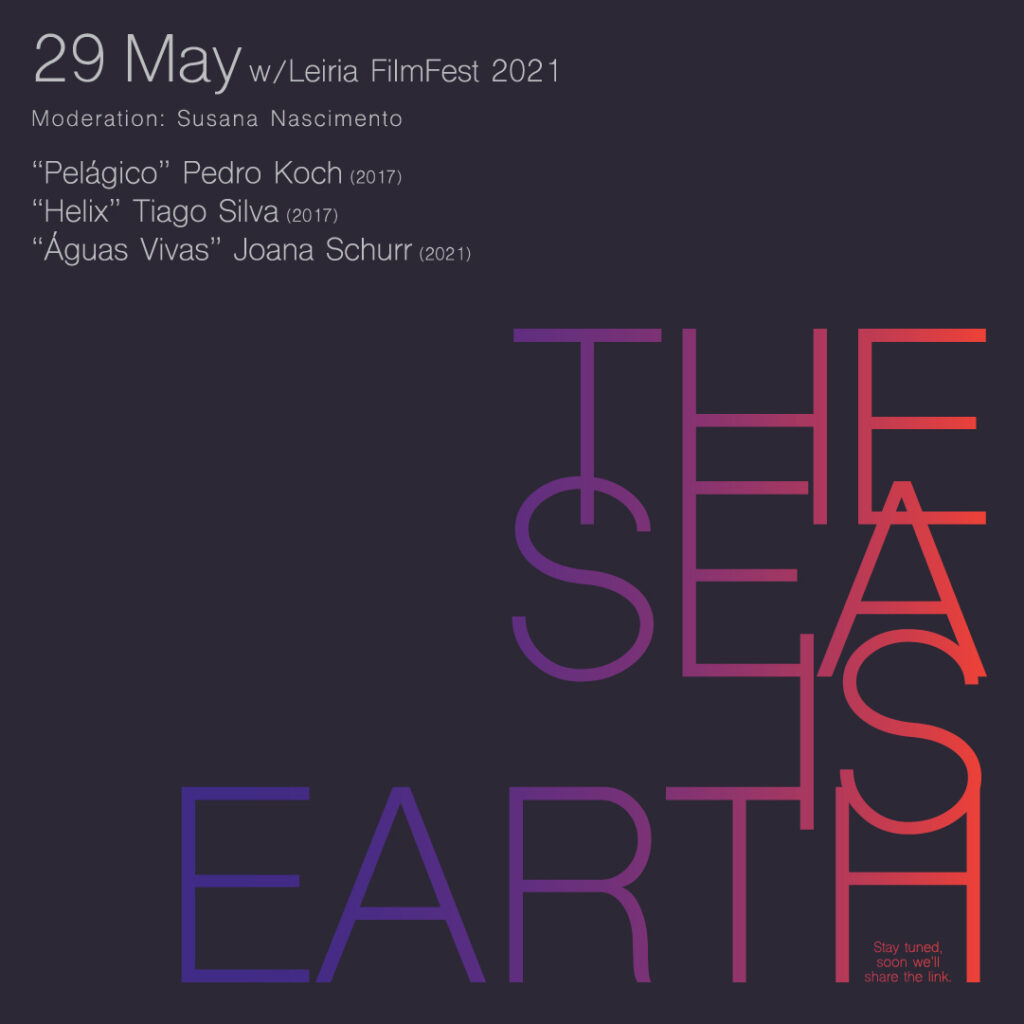 The Earth is the Sea – Session 4
IMMERSION
Pelagic, Pedro Koch, 2017
A journey about the evolution of fish guided by the hands of man who is not sure whether to eat it or domesticate it.
Helix, Tiago Silva, 2017
On Ponte da Relva "Each thing has its sound". Conversation under a railway bridge exchanged for another: about what is left of the bridge and its memories. The charm of the sound and the echo that remain with the ruin.
Águas Vivas, Joana Schurr, 2020
Womb: primordial place of the human being's existence, capable of propelling the growth of the inner city. A symbolic dimension of the psychic spaces that build identity.