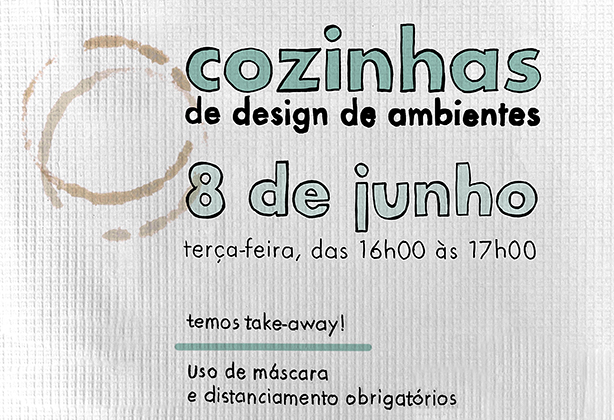 Cozinhas – Interior and Spartial Design
On June 8th at 4 pm, at the EP1 main entrance, we will present to the ESAD-CR community the kitchen prototypes developed by the 2nd year of Interior and Spatial Design students. As in previous editions, students will cook on the full-scale kitchen prototypes and will offer to the community a taste of their recipes.
This year, given the current conditions, the 6 kitchens will work in a take-away model in order to avoid agglomeration of people without masks.
We kindly ask everyone to please respect the safety and hygiene standards in force.