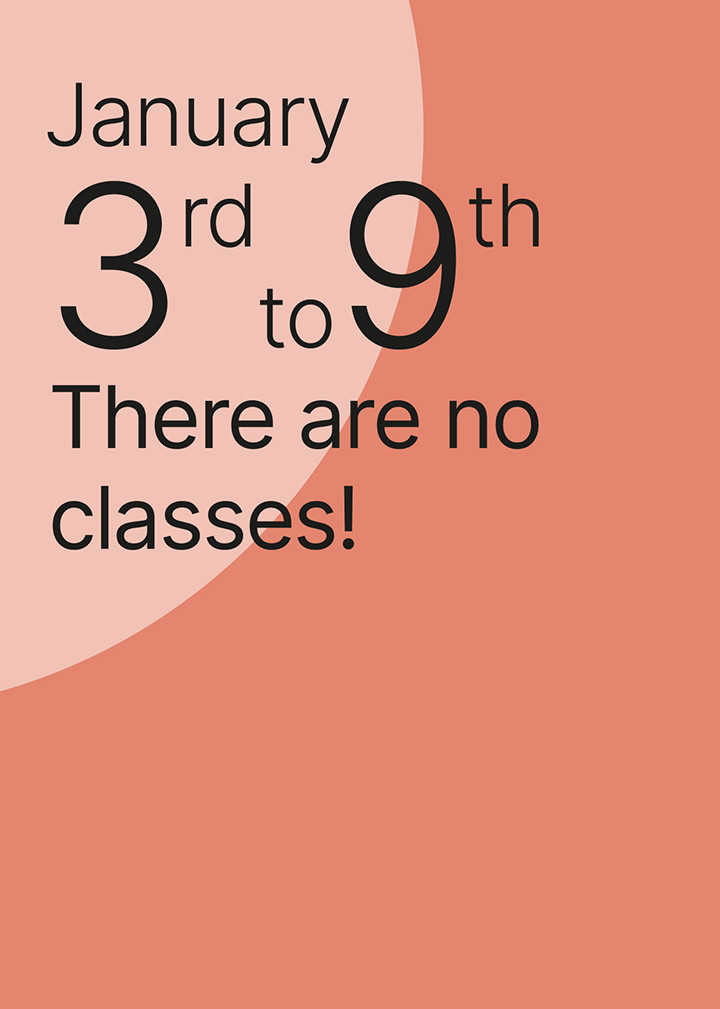 No classes from 3rd to 9th of January
In order to comply with the 2 to 9 of January guidelines for Higher Education, between 3 and 9 January 2022 there will be no classes at ESAD.CR- both in person and online. For this reason the schedules will be postponed by one week – please consult them regularly on a weekly basis.
Between the 18 of December and the 9 of January it will not be possible to use or stay in the ESAD.CR premises.
In the meantime take care of you and all of us.