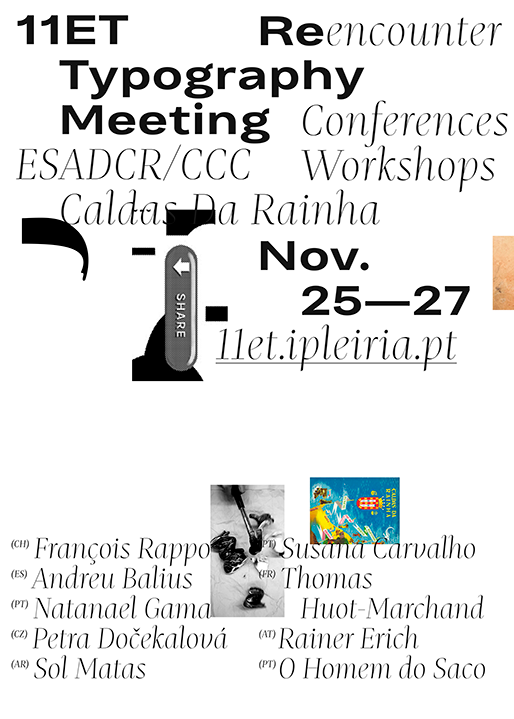 Open Call Typography Meeting
The Typography Meeting is an annual international scientific event based in Portugal that gathers researchers, practitioners, pedagogues, students, and industry partners (AtypI, Adobe, Glyphs, etc). It includes conferences by keynote speakers, peer-reviewed communications, workshops, and exhibitions. Our goal is to bring together leading individuals and projects in the Typographic panorama to: disseminate research and technical knowledge; foster learning, inspiration, and critical thinking; and contribute to the discussion and the development of ideas in Typography and Typeface Design.
This year, in the face of the challenges that the current world situation imposes on us, we propose a Reencounter or Reencontro in Portuguese, inviting academics, independent researchers, specialists and professionals to present papers, posters or short talks, in the areas of Design and Typography, Typeface Design, Lettering and Calligraphy, Identity, History and Design Criticism, and Teaching.
Deadline for submission of full papers, posters or short-talks: June 30. For more information visit the conference website