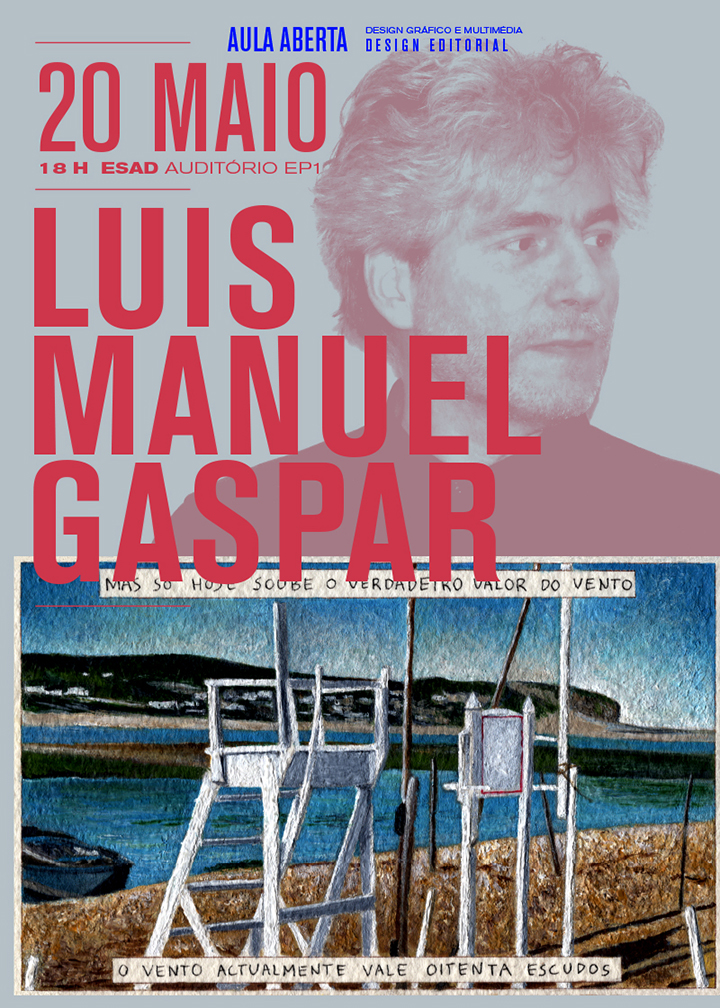 Open Class – Luis Manuel Gaspar
May 20 – 6pm – Auditorium EP.1
LUIS MANUEL GASPAR (Lisbon, 1960).
Visual artist, poet, textual critic, literary reviser and cat secretary. He has curated, with João Paulo Cotrim, the exhibition El Alma de Almada, el Impar – Obra Gráfica 1926-1931, Bedeteca de Lisboa, Galeria Municipal do Palácio Galveias, Lisbon, 2004; Museo de la Ciudad de Madrid, 2004.
Commissioned, with Antonio Sáez Delgado, Juan Manuel Bonet, Sara Afonso Ferreira and Antonio Franco Domínguez, the exhibition Suroeste – Relaciones Literarias y Artísticas entre Portugal y España (1890-1936), MEIAC, Museo Extremeño e Iberoamericano de Arte Contemporáneo de Badajoz, 2010.
He has edited the works of Raul Brandão (Relógio d'Água), Mário Botas (Averno), Alexandre O'Neill, Manuel António Pina, Ruy Belo, Herberto Helder, Al Berto, Rui Pires Cabral (Assírio & Alvim), among others; he is one of the editors responsible for Obra Literária de José de Almada Negreiros (Assírio & Alvim).
He is the editor of the poetic works of Carlos de Oliveira, Ruy Cinatti, António Ramos Rosa and David Mourão-Ferreira (Assírio & Alvim).