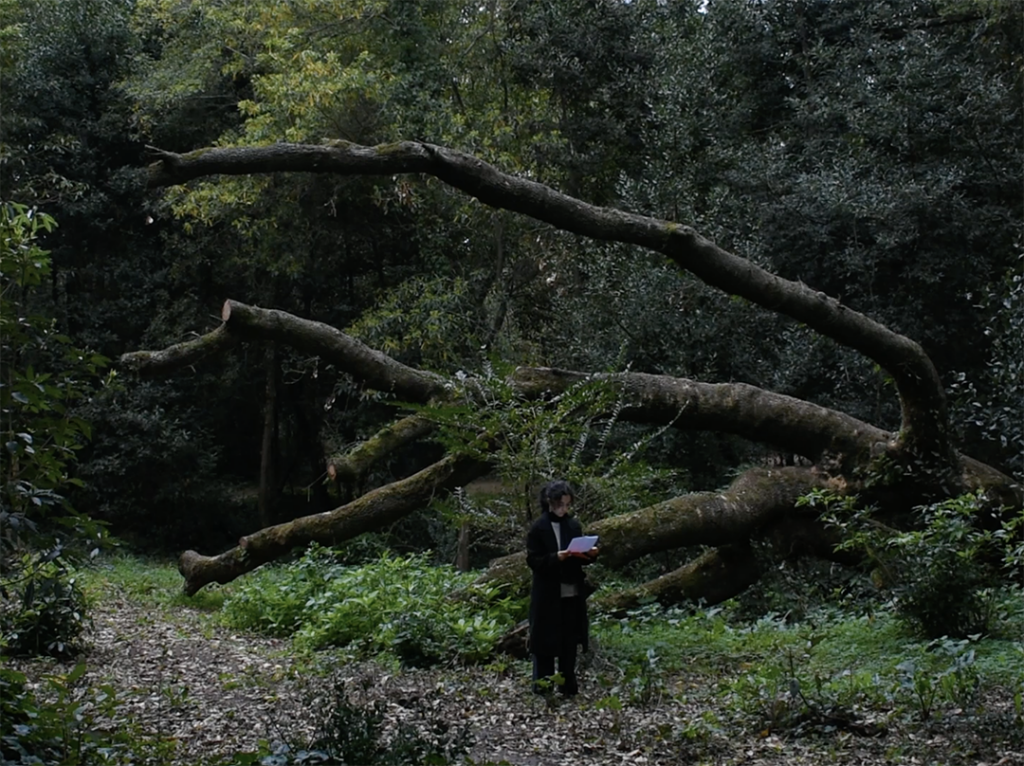 GREEN YEARS
Summer Originally
Originalmente Verão
Bianca Dias
2022
/Portugal
/9'
The director walks in the forest, which echoes her memories. She recalls a letter she received from her grandmother 5 years before. Eugenia's voice escapes her between the branches and vegetation. A timeless dialogue between two women generations apart.
https://doclisboa.org/2022/en/films/summer-originally/
PORTUGUESE COMPETITION
Striking Land
Terra que marca
Raul Domingues
2022
/Portugal
/66'
It is said that in the past two wrongdoers came to serve their sentence of taking care of this uninhabited and fallow land. Their sentence was passed from generation to generation and was inherited by the men who work it. A barefoot woman is tilling the land and is surprised by a leaf.