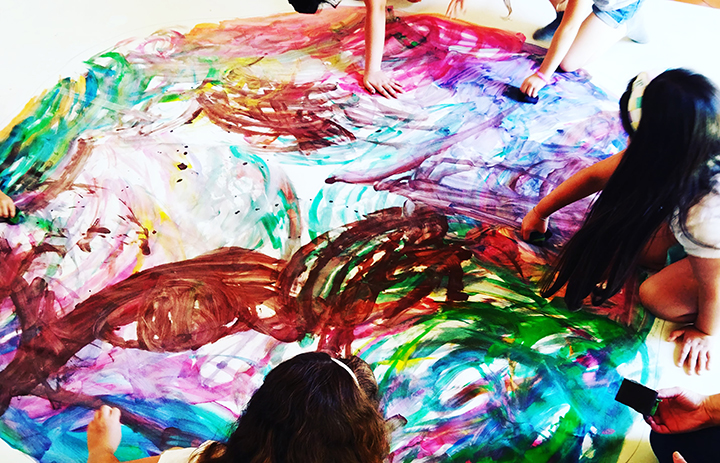 EDUCATION AND MEDIATION IN MUSEUMS. Meetings and Creativity
6 JANUARY // ROOM 24 EP.2 // 2:30PM
Engraving in Museums. Where Art is Education, by Estela Baptista Costa
The Education and Mediation Service is transversal to all Museum's programming activity and fundamental in the education of the public. Stimulating and facilitating the interpretation of art collections and appealing to the creativity and participation of children and young people has been the practice of Estela Baptista Costa, a visual artist graduated in ESAD, in the multiple educational projects that she has been developing in museums, about which she will come to talk.
SYNOPSIS: Presentation and discussion of practical cases on programming and development of educational projects in museums, talking about the experience of Estela Baptista Costa, a visual artist graduated from ESAD. CR and museum educator.
https://www.facebook.com/estelabaptistacosta.ebc/
Where Art is an invitation to meet and share, by Gabriela da Rocha e Mauro Leitão
MUSEU NA ALDEIA ("Museum in the Village") is a partnership project, which takes pieces from the Museum to Village to be reinterpreted and, later, the Village comes to the Museum to expose its cultural moment. Aiming to reduce loneliness in areas with low population density, it involves elderly people and museums from the 26 municipalities of the Rede Cultura, being promoted by SAMP with the respective Museums.
SINOPSE: The "Museum in the Village" has been awarded and recognized by several national and international institutions, for its partnership and for the social impact, creativity and innovation of its cultural, educational and artistic intervention in communities that present characteristics of geographically and demographically isolation. It is about the process as "an invitation for meetings and sharing" and its results that Gabriela and Mauro will come to talk about.