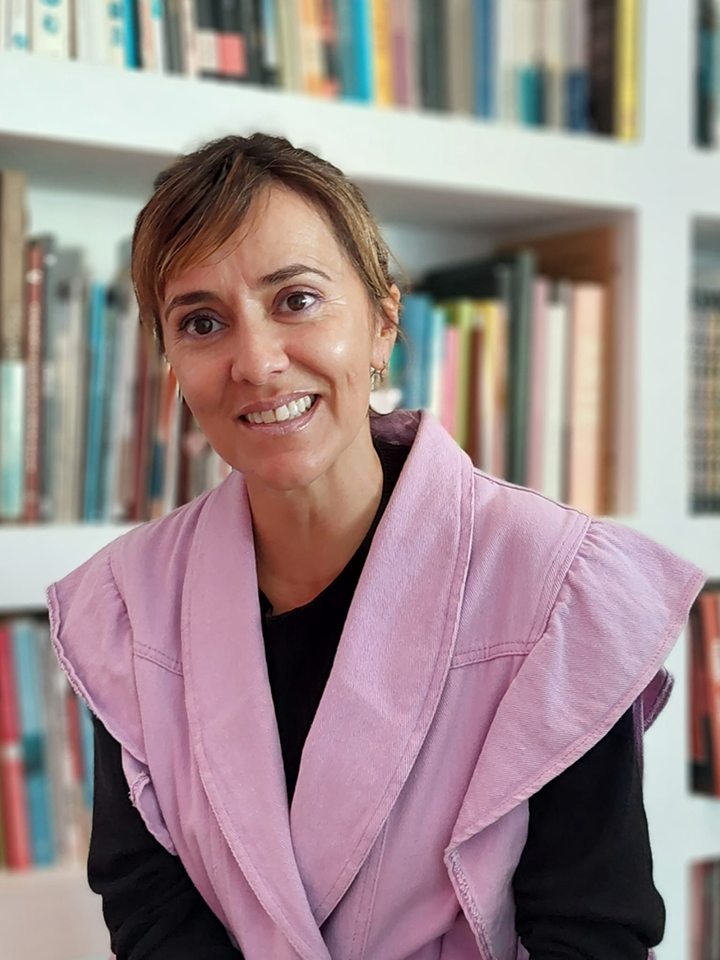 Open Classes – Master in Cultural Management
Magda Matias
OPEN CLASS
24th of may, 6:30.pm
Online (zoom)
Within the scope of the Curricular Unit Project Management II of the Master in Cultural Management, we promote a CYCLE OF OPEN CLASSES with interventions by invited programmers, curators, producers and cultural managers. In each of the sessions, their cultural organizations, projects and activities produced are presented. In this way, it is intended to contribute, in an articulated and targeted way, to the development of specific projects for each of the students. Sessions will be held online (via Zoom) and are open to ESAD.CR students and the entire community.
In this open class, Magda Matias, Artistic Director and Coordinator of the Educational Service of ESTUFA – Plataforma Cultural (https://www.estufa.pt/), will explain the genesis and development of the Estufa in the context of a city in the West region (Torres Vedras), without forgetting the adversities that independent cultural projects face. Another important aspect of the session is related to the sharing of the ESTUFA's strategic vision and its methodology of cultural intervention in the local and international territory.
Magda Matias
Graduated with distinction in Sociology from ISCTE, – where she studies Sociology of Communication, Culture and Education as the main branches of the course -, and with a dissertation supervised by Professor Fernando Luís Machado.
She was an associative leader at the Student Association with functions in the Cultural and Academic Intervention area and co-founder of the ISCTE Theater Group in 1997.
She holds an Erasmus scholarship in Barcelona at the Facultad d´Estudis Politics i Sociologia at the Universitat Autònoma de Barcelona, ​​where she remains for the following years studying and working in multinational companies in the IT sector.
She was a researcher at the Institut d`Estudis Andorrans with work published in the field of Sociology of Migration.
She is a founding partner of the ESTUFA Association where she holds the position of Artistic Direction and Coordination of the Educational Service.
Conceives and is in charge of the pedagogical coordination of the EPÁ! Education through Art, carried out in pre-schools in several municipalities in the West Region since 2010.
Creates and produces the Dance Laboratory, a project of experimentation and creation in contemporary dance that is going to its 12th edition. The Dance Laboratory, classified as public interest by the Ministry of Culture, has made Torres Vedras receive, in recent years, choreographers such as Tânia Carvalho, Jonas & Lander, Marco da Silva Ferreira, Clara Andermatt or Victor Hugo Pontes.
Program in 2015, the Cycle of Meetings on Education – Innovative Pedagogical Approaches, a forum for sharing national and international educational experiences that was at the origin of the Torres Vedras nucleus of Rede Educação Viva and the project Farol – Comunidade de Aprendizagem (public school of 1st cycle whose curricular program is carried out using differentiated learning methodologies).
Through the project MOAGEM – artistic residencies, in 2023 it launches a program to support research and creation. she is President of the General Assembly of the Portuguese Dance Association.