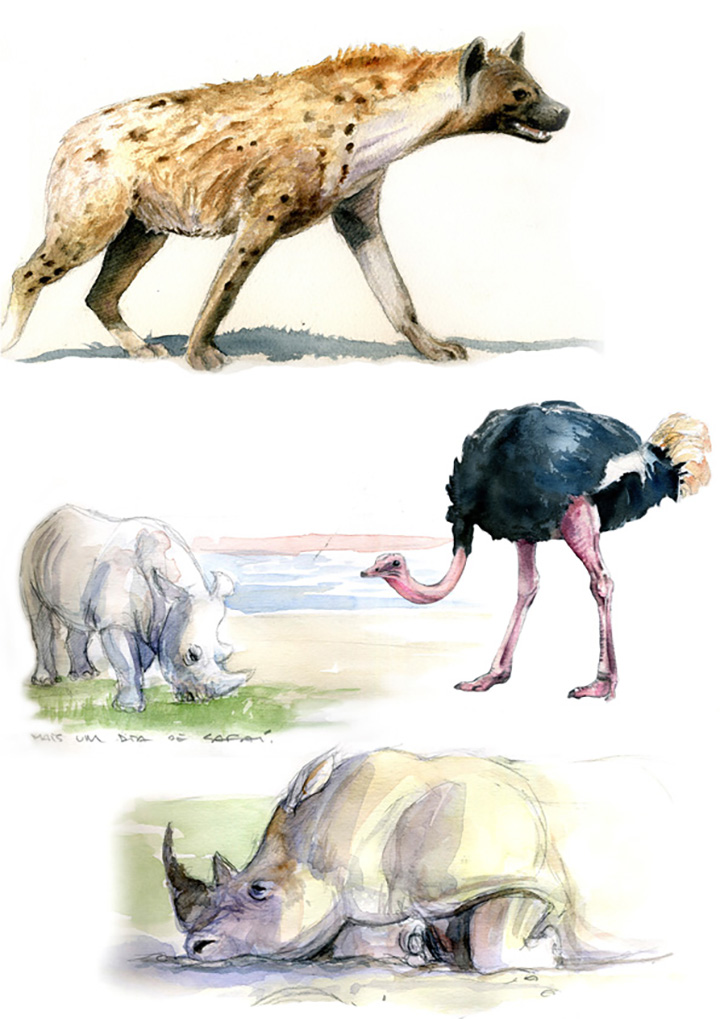 Nature in watercolour
Pedro Salvador Mendes
WORKSHOP
31th of may, 9:30.am
Room 21, ep2 – ESAD.CR
Pedro Salvador Mendes is a natural born illustrator, with a solid background in drawing, painting and visual communication.
He has a passion for nature, is a member of the Gorungosa Group of friends, Mozambique, has travelled with the Grupo do Risco through the Amazon, the Laurissilva forest, and other special places.
He is the author of Sabu – the Tiger painter, which he wrote and illustrated.
His greatest ambition is to be able to shape and illustrate great ideas, preferably linked to nature and environmental education.
He is coming to ESAD.CR to show and discuss the drawings in his field notebooks, and to give a workshop in watercolour technique.