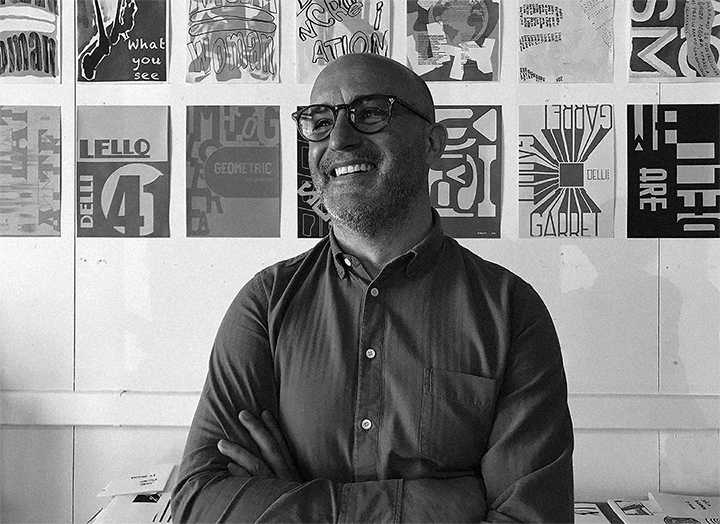 Open Classes – Master in Cultural Management
Paulo T. Silva
OPEN CLASS
7th of june, 9:00.pm
Online (zoom)
Within the scope of the Curricular Unit Project Management II of the Master in Cultural Management, we promote a CYCLE OF OPEN CLASSES with interventions by invited programmers, curators, producers and cultural managers. In each of the sessions, their cultural organizations, projects and activities produced are presented. In this way, it is intended to contribute, in an articulated and targeted way, to the development of specific projects for each of the students. Sessions will be held online (via Zoom) and are open to ESAD.CR students and the entire community.
Paulo T. Silva is a professor at DELLI (Design Lusófona Lisboa) of Typography, Type Design, Kinetic Typography, Editorial Design and Video Art.
Develops independent projects as graphic designer and artist.
Since 2014 he is a member of the Wrong Wrong editorial team: online magazine specializing in the field of contemporary artistic production and Raum: an online platform hosting residencies of artists, with the support of structures active in the domains of artistic creation, teaching and diffusion – namely university research units, publishing projects, museums, visual arts schools and independent art projects. The art fields considered are photography and visual arts, film, architecture, graphic design, music and sound art.
He is a PhD student in Art and Design at the Faculty of Fine Arts, University of Porto.
Links websites: