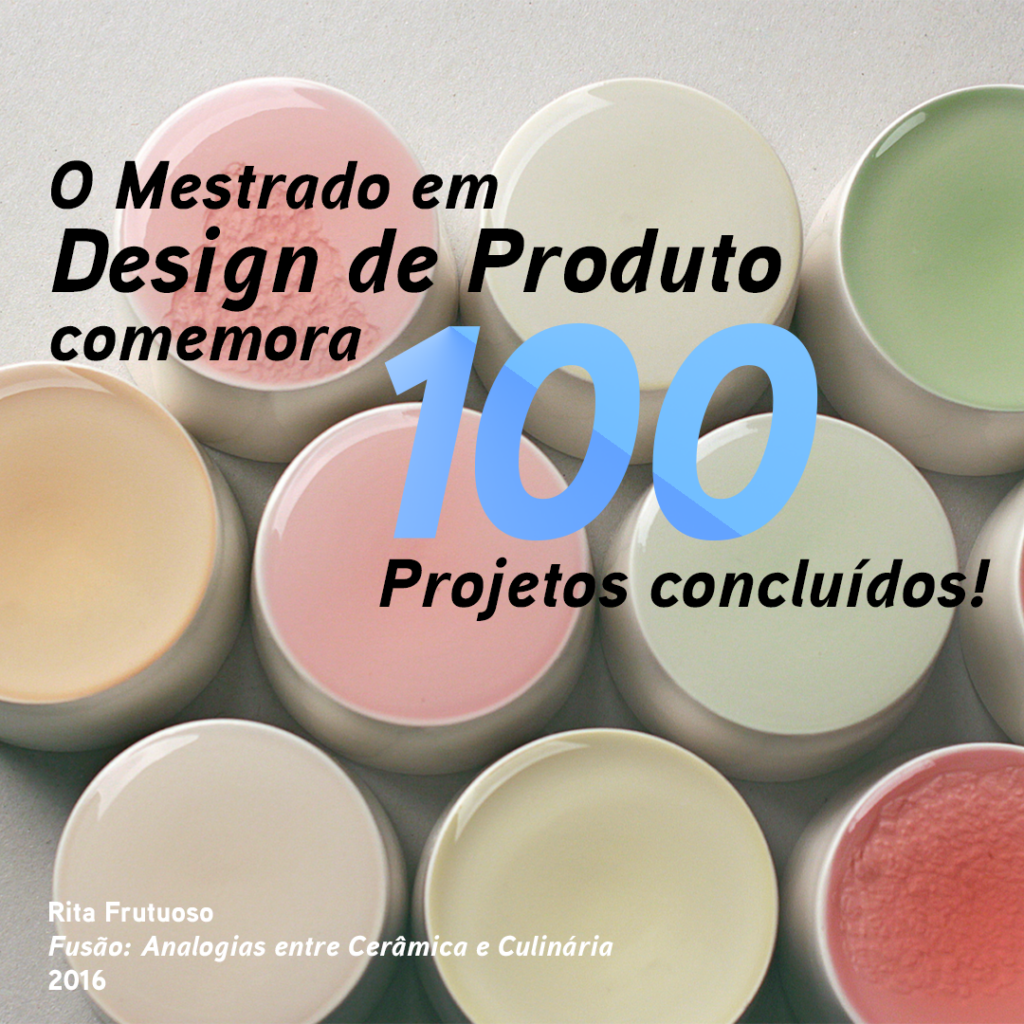 ESAD.CR School of Arts and Design Product Design Master celebrates 100 finished projects!
ESAD.CR School of Arts and Design Product Design Master is an open space for students of all basic training fields, interested in shifting projects and in the reflection on how design may contribute to a fairer, more sustainable, better future.
United in the belief that the ability to do is accompanied by the responsibility of thinking about it, the Product Design Master's main goal is to encourage the reflection and ability to act, guided by the needs, wants and challenges presented to the 21st century.
Its practical and project like core aims to prepare the students to find their place in the professional world, stimulating the development of technological, social or cultural dimension deepening projects, in a close relationship with research units, companies and creative collectives.
We invite you to check out some of the finished projects.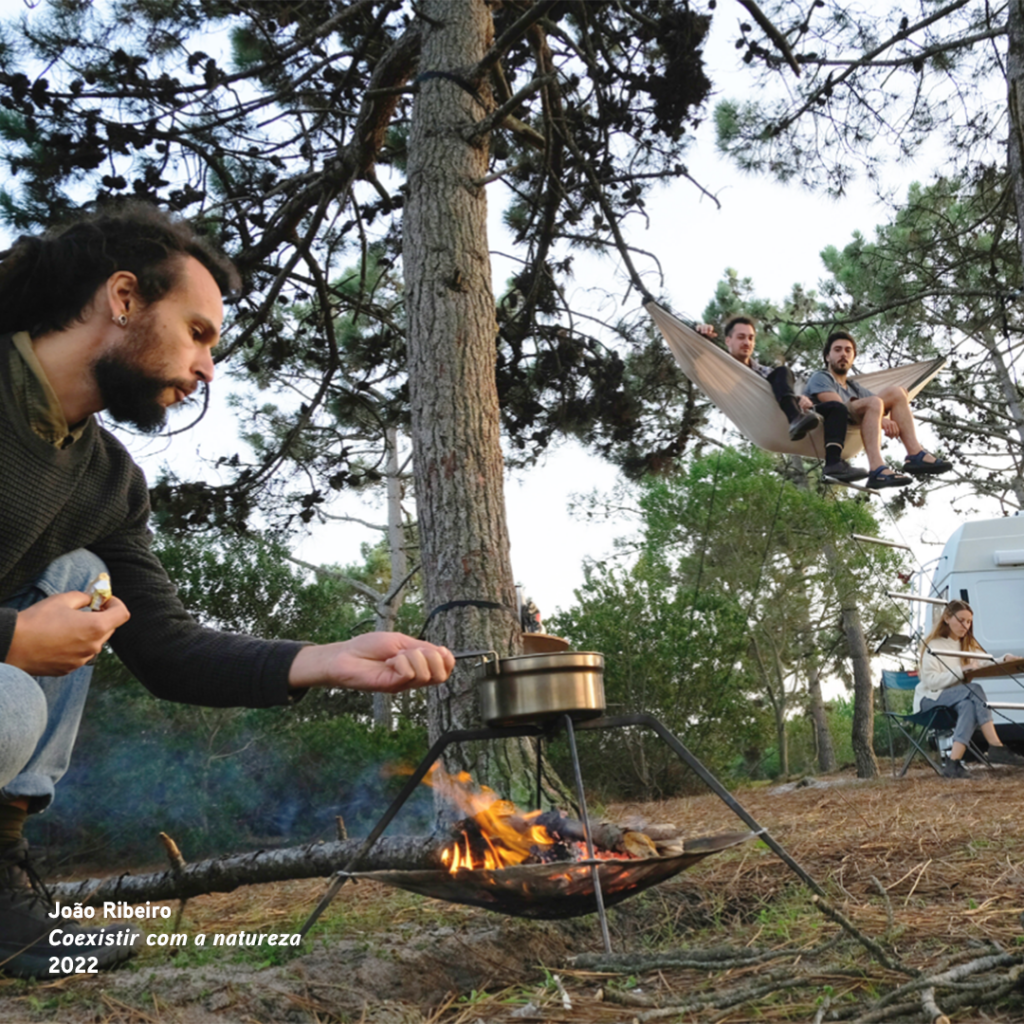 João Ribeiro
Coexisting with nature, 2022
The interaction between human beings and nature has been profoundly transformed throughout the last century, in part due to population concentration in urban areas. The lifestyle of the great metropolises has been altering a formerly umbilical connection, resonating often in stress and anxiety related disorders. With this project, it is intended to explore the contemporary connection between human beings and nature and suggest objects which result in experiences capable of strengthening it.
All projects are transportable and possess a relationship with the tree.
Sabrina Rufino
Info-touch: Communication objects for visual disability, 2022
The project Info-touch aimed, through the development of objects, to mitigate the stigma associated to people with visual disability, promote its independence and access to information. As a work basis, a study was carried out among the blind and poor sighted community through interviews with people with visual disability, their relatives, mobility technicians and the ACAPO's board.
Rute Carreira
Homegreens, 2021
The Homegreens project consists of the development of the aquaponic Homegreens system, in the scope of the same name investigation project, to salt or freshwater fish species, as a pedagogical tool which promotes the aquaponics practice. The project is directed to the young public, but it can be used in other similar goal contexts, its main premise being to communicate a notion on the functioning of ecosystems to its users, through a wide array of activities crucial to its maintenance.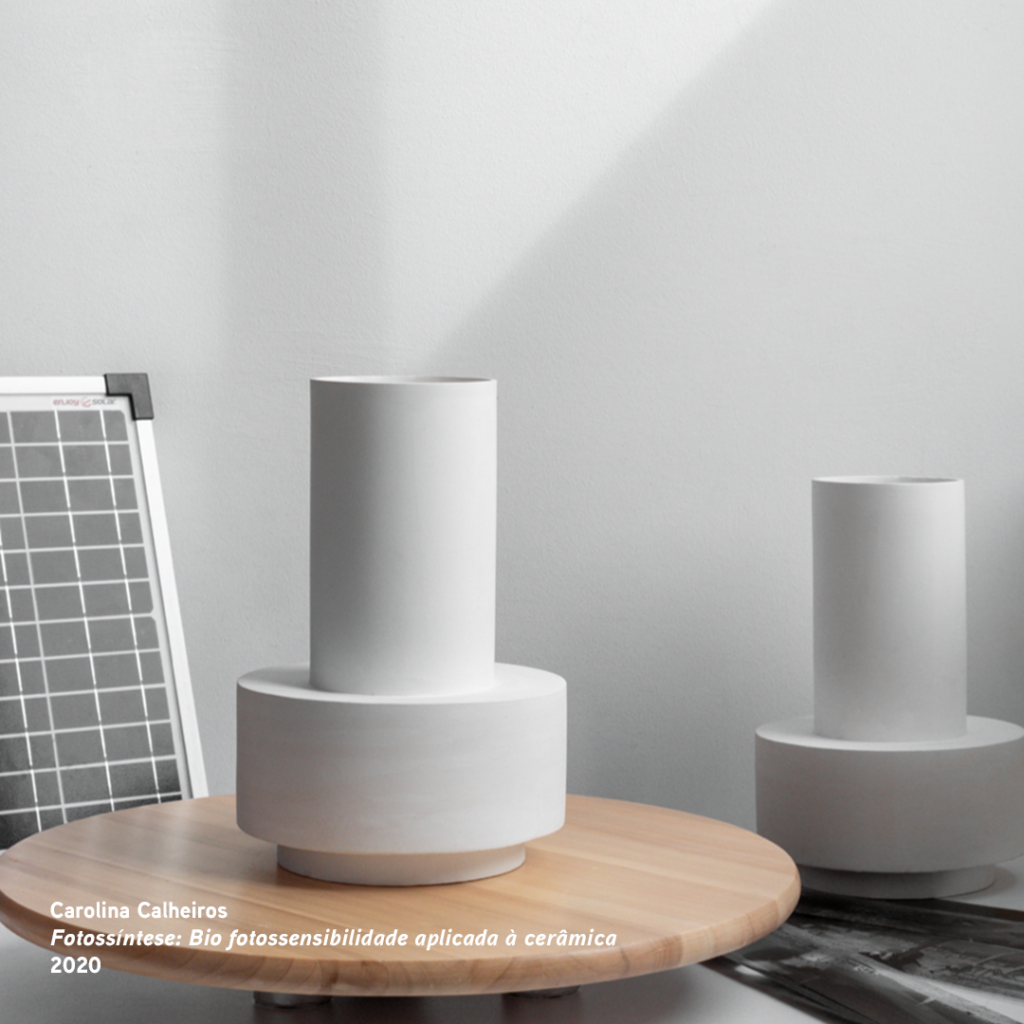 Carolina Calheiros
Photosynthesis: Biophotosensitivity applied to ceramics, 2020
From the exploitation and use of a historic photographic method named anthotype, a process of generation and preservation of images on ceramic surfaces was developed. Ceramics becomes photosensitive when coated with a photographic emulsion extracted from plants.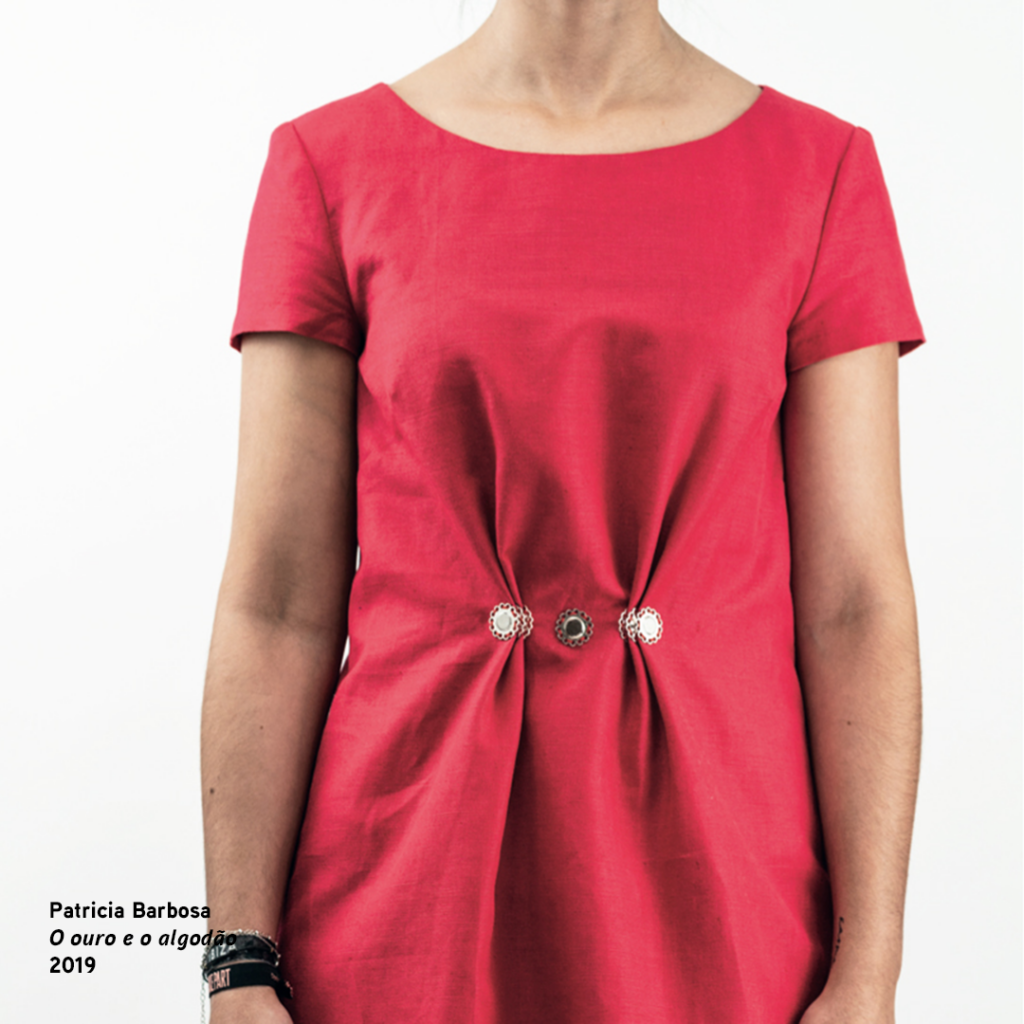 Patricia Barbosa
The gold and the cotton, 2019
The project "The gold and the cotton" explores the relationship between jewelry and clothing, through the study of both, as elements that complement and complete each other in the body. The aim is essentially to explore the meaning and design potential of jewelry as a utilitarian and symbolic tool in combination with clothing that is designed to work together with jewelry.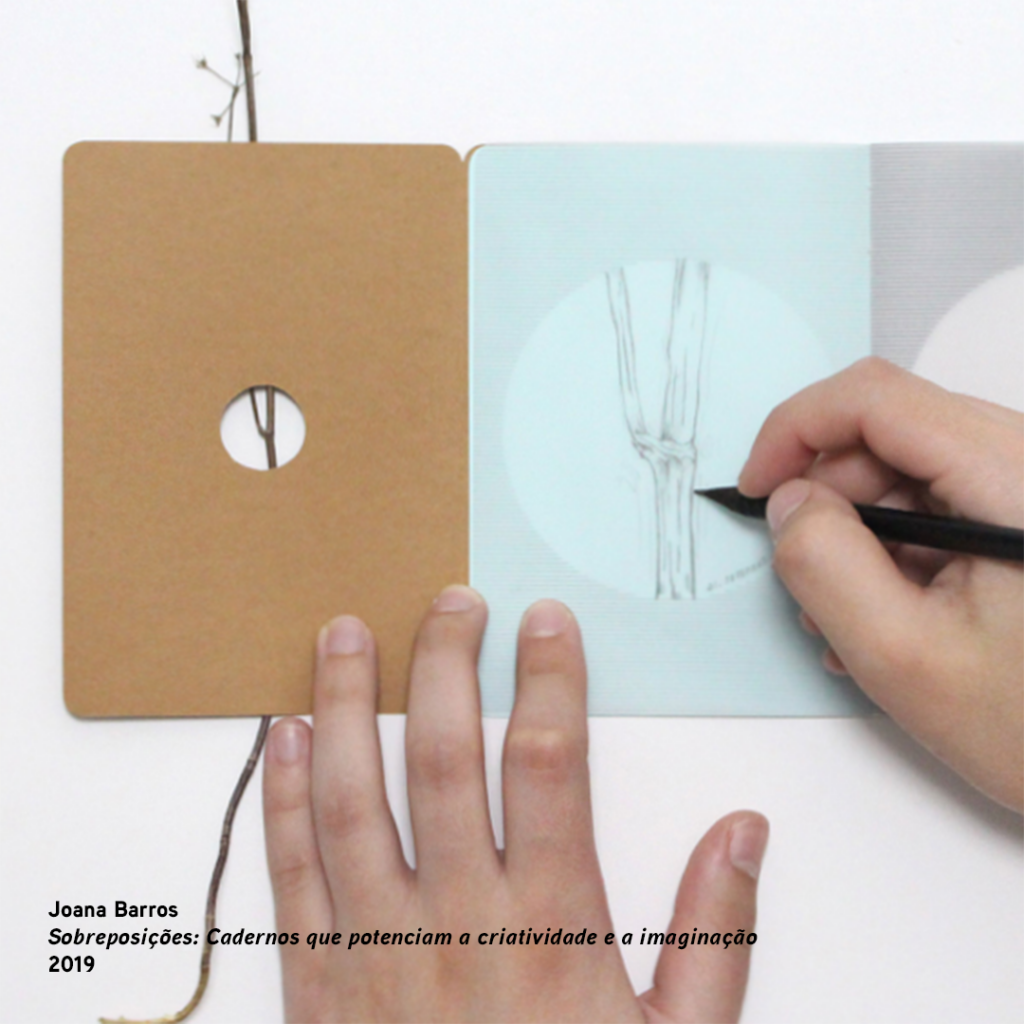 Joana Barros
Sobreposições: Cadernos que potenciam a criatividade e a imaginação, 2019
This project is a set of tracing paper notebooks that aims to stimulate the free and infinite world of curiosity, creativity and imagination. The degrees of transparency of the leaves reinforce the feeling of depth, continuity and flow within a story that comes to life through each one's imagination. The notebooks represent the passage of time and its transformation, there are no breaks or limits, all the pages depend on each other to tell the story, becoming one.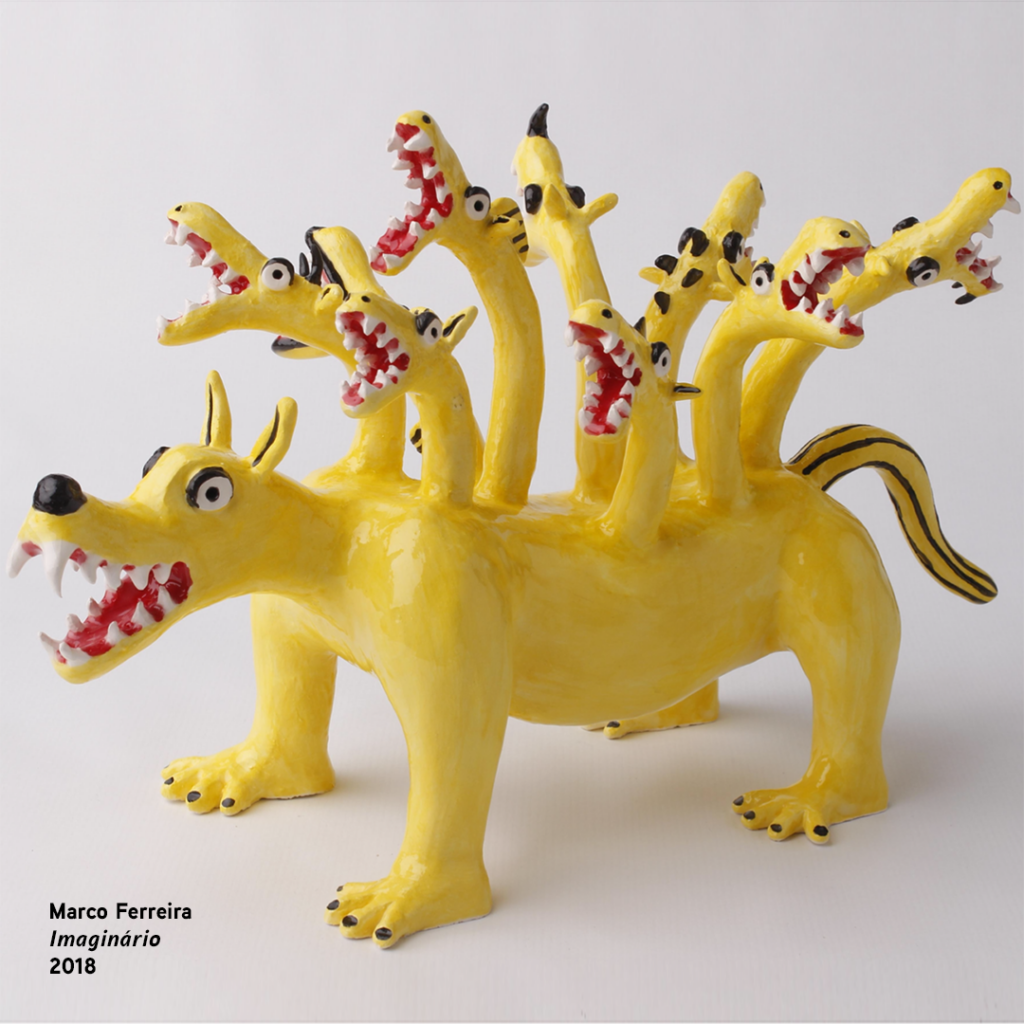 Marco Ferreira
Imaginary, 2018
Based on skills in the field of sculpture and ceramics, a collection of ceramic pieces was developed for self-production using artisanal methods. The project explored and was influenced by the ancestral and fantastic imagery present in the craftsmanship of Barcelos potters, as is the case of Rosa Ramalho and the gargoyles or chimeras of the Middle Ages.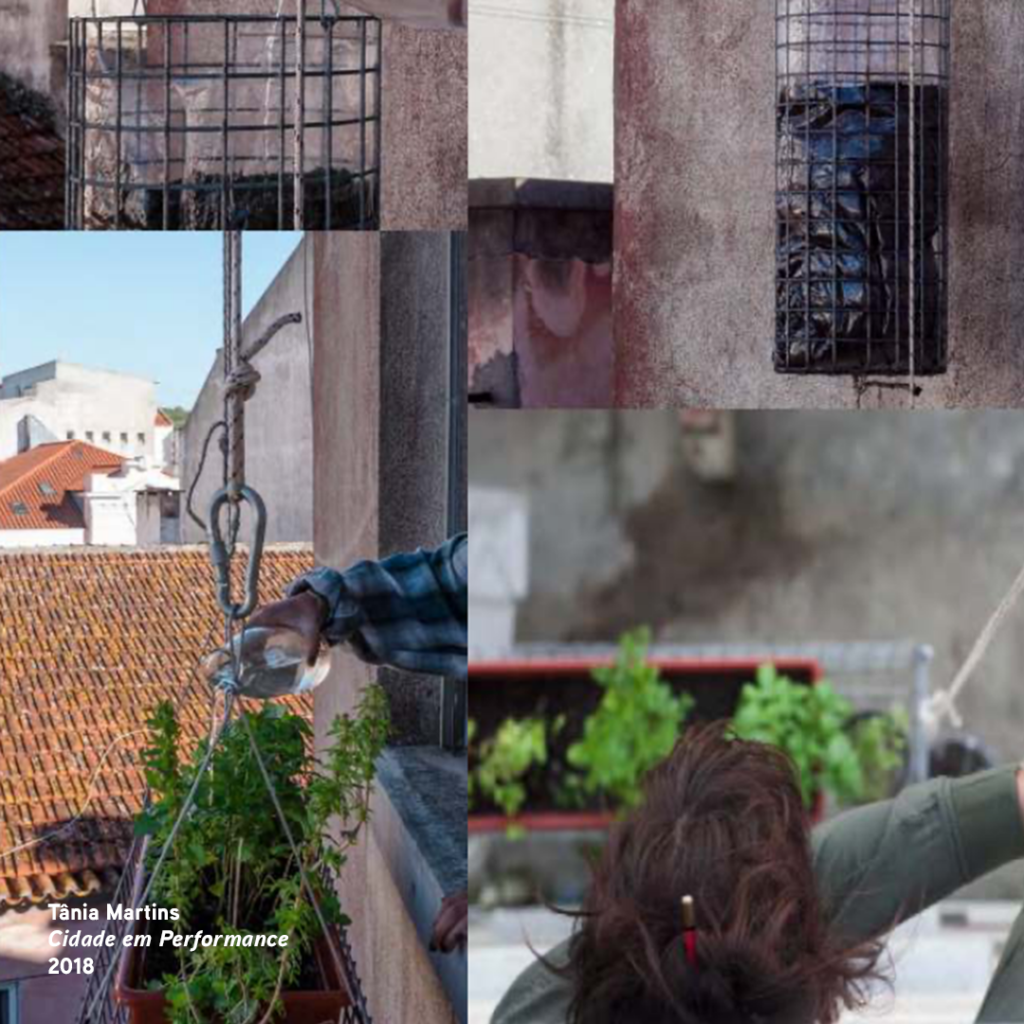 Tânia Martins
City in Performance, 2018
City in Performance sought to explore the contemporary but also historical meaning of the City, the importance of the social context of those who experience it, as well as its potential as a space for the exchange of knowledge and learning. Physical devices were developed that can be used to narrate ideologies, identities and intuitive behaviors in contemporary cities and that enhance greater social interaction or communicate that need.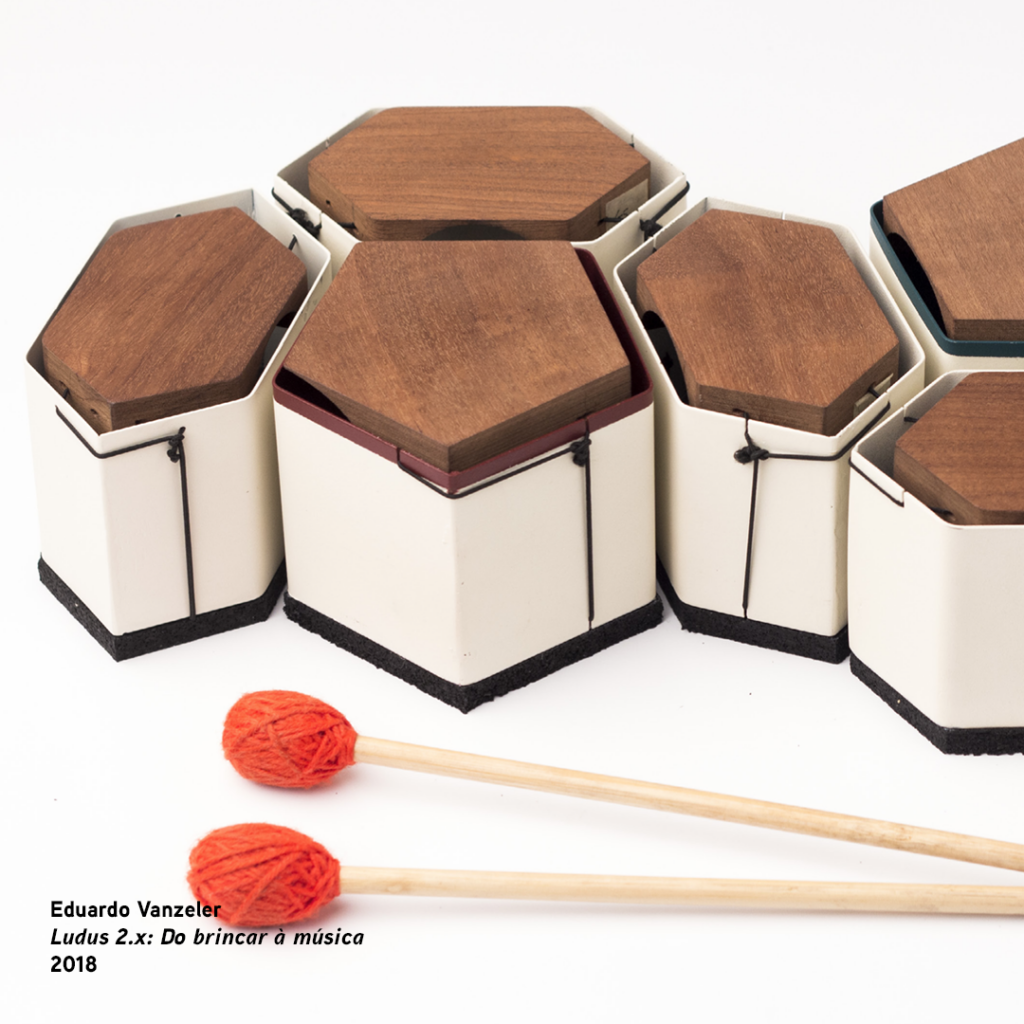 Eduardo Vanzeler
Ludus 2.x: Do brincar à música, 2018
This project aimed to develop a musical instrument for children that streamlines and simplifies musical learning, making this activity more playful and free. The Ludus 2.x project seeks to offer the possibility of customizing the instrument itself, allowing you to change the layout, number, sequences, scales, heights and tunings, facilitating the exploration and reproduction of simple melodies and rhythms.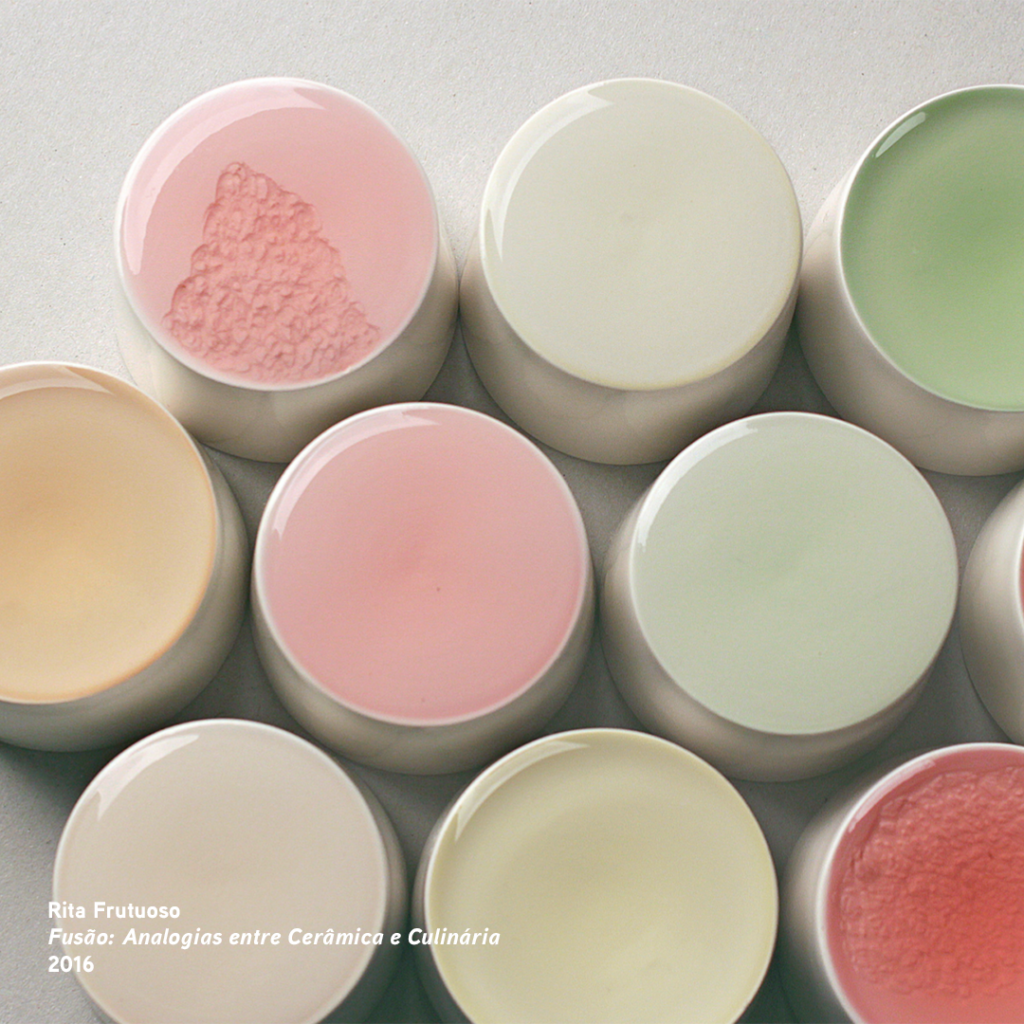 Rita Frutuoso
Fusão: Analogias entre Cerâmica e Culinária, 2016
Este projeto procura compreender e potenciar interceções entre cerâmica e culinária. O trabalho desenvolvido foi constituído por dois momentos. No primeiro momento procura-se compreender a génese da ligação entre estes dois territórios, procurando fazer o mapeamento de técnicas e instrumentos partilhados por ambos. Num segundo momento foram desenvolvidos um conjunto de cinco famílias de objetos onde foram usadas estratégias de construção em que as matérias cerâmicas e alimentares se confundem provocando situações de interação inesperadas.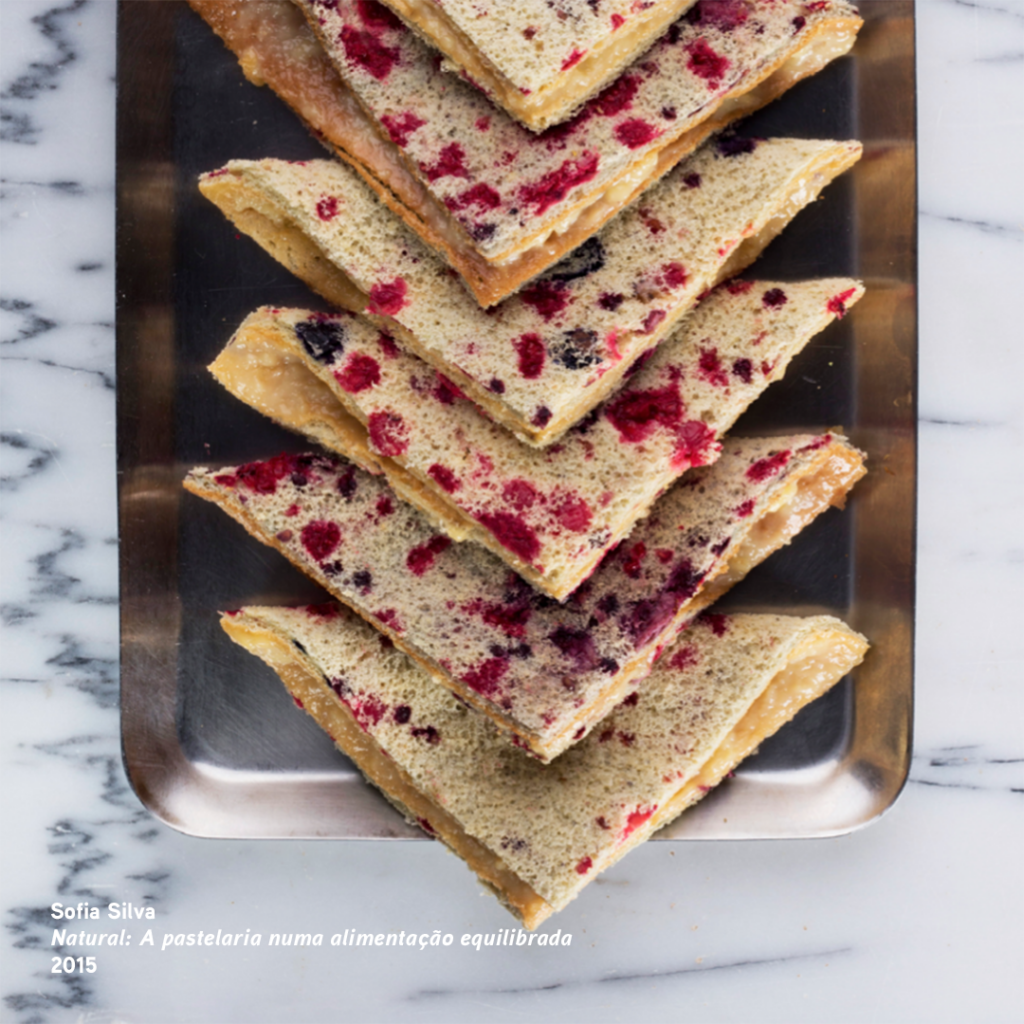 Sofia Silva
Natural: A pastelaria numa alimentação equilibrada, 2015
O projecto "Natural" é uma resposta à mudança dos hábitos alimentares dos portugueses e suas consequências na pastelaria tradicional de fabrico próprio. O projecto centra-se essencialmente no produto principal da pastelaria, o bolo, tornando-o num produto mais natural, mais saudável, e com sabores mais diversificados e adequados às novas concepções de saúde, que procura uma alimentação mais natural, que evite as comidas açucaradas, processadas e adivadas.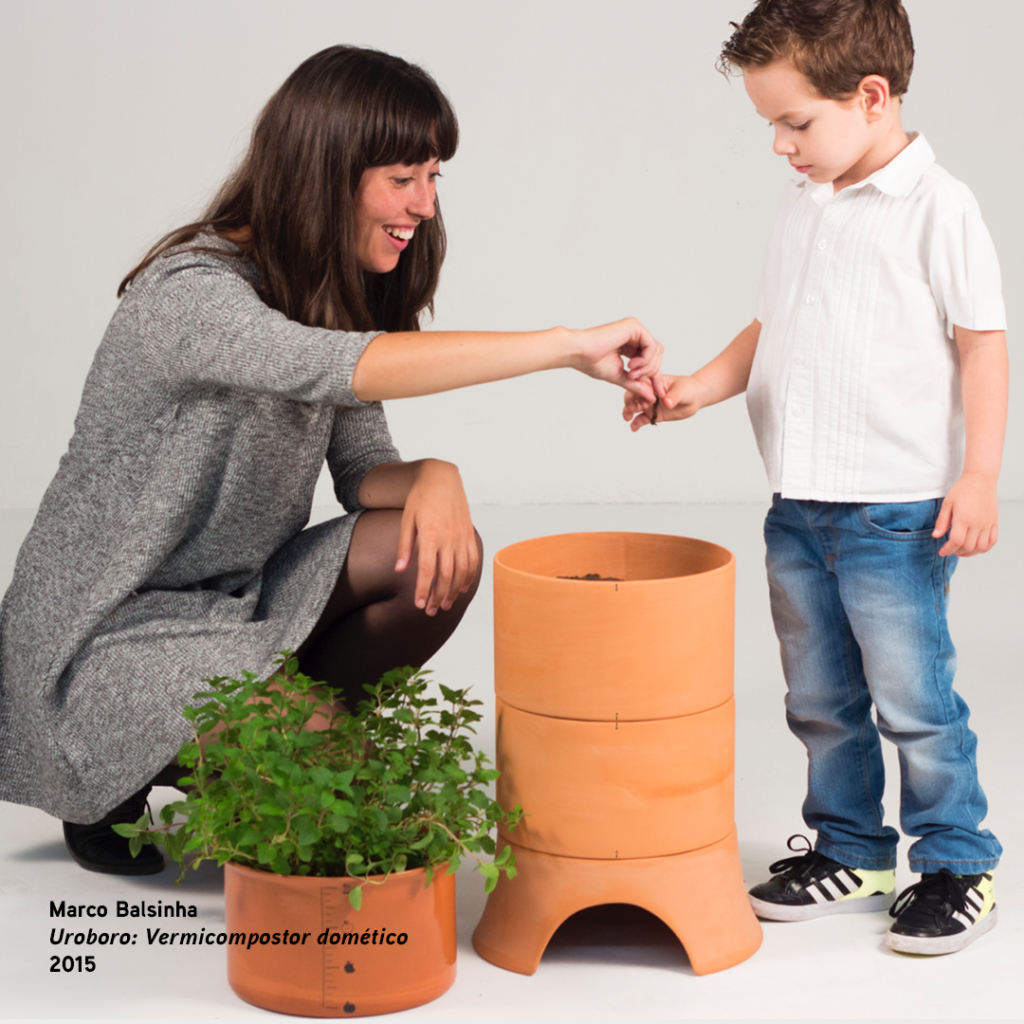 Marco Balsinha
Uroboro: Vermicompostor domético, 2015
The Uroboro project, sensitive to environmental issues, uses the design of pieces and red clay to optimize the vermicomposting process and help the user in its practice and understanding. From the tests carried out in a real context, it was concluded that the project presented allows the processing of biodegradable vegetable waste indoors without disturbing the normal daily lives of families and without jeopardizing the safety and comfort of one's home.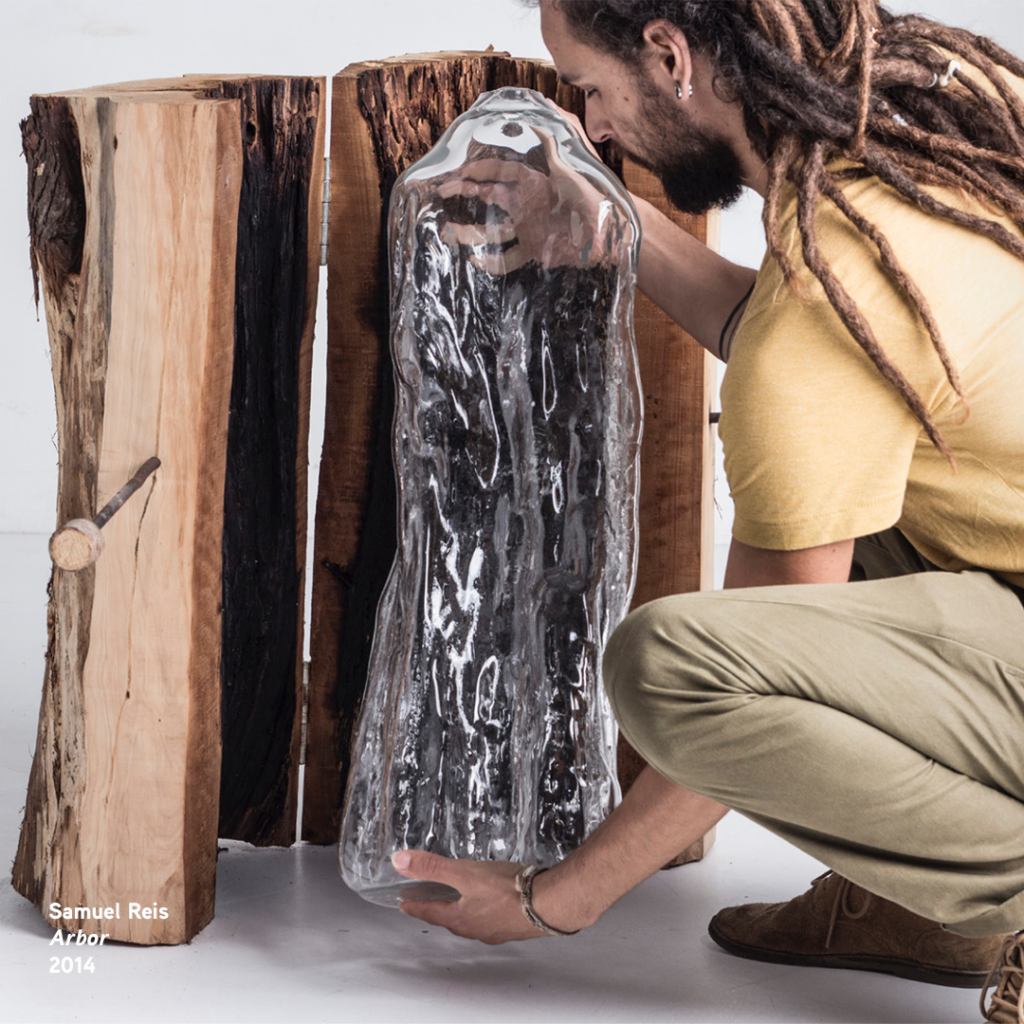 Samuel Reis
Arbor, 2014
Based on observation of the natural environment, an exploration of how to use Nature as the root of the creative process was rehearsed, with the aim of identifying characteristic forms and elements already existing in the natural environment and unique properties of matter. The tree was the element on which the work was centered.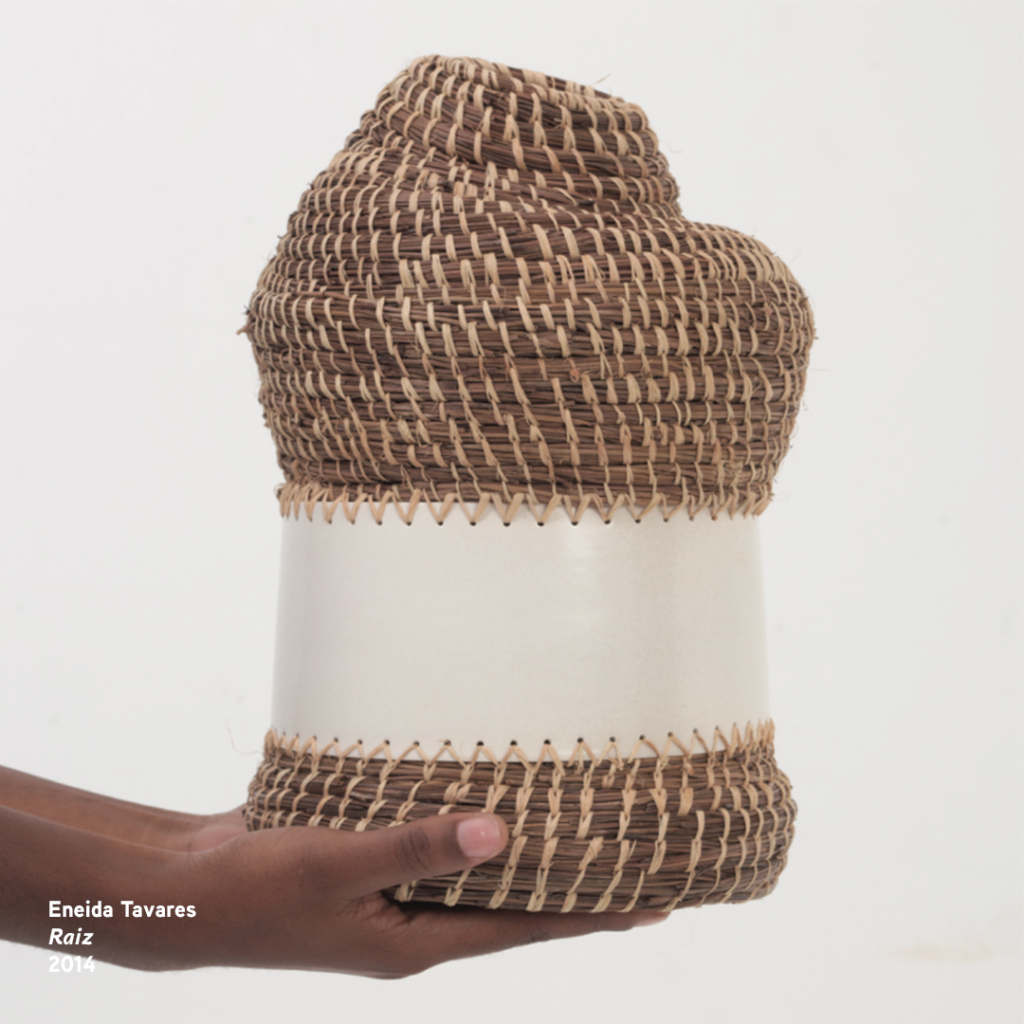 Eneida Tavares
Root, 2014
The Root project seeks out what the author's African roots are and how they can contribute to her work as a designer. In it, colors, textures, craft techniques, gestures, habits and everyday experiences are used as stimuli to create objects, which are nothing more than the fusion of the western context in which she was born and raised, with the African references (Angola and Cape Verde) that she got from a distance through her relatives. The project seeks to develop and design objects that reflect this cultural exchange and mix what is close with what is far away.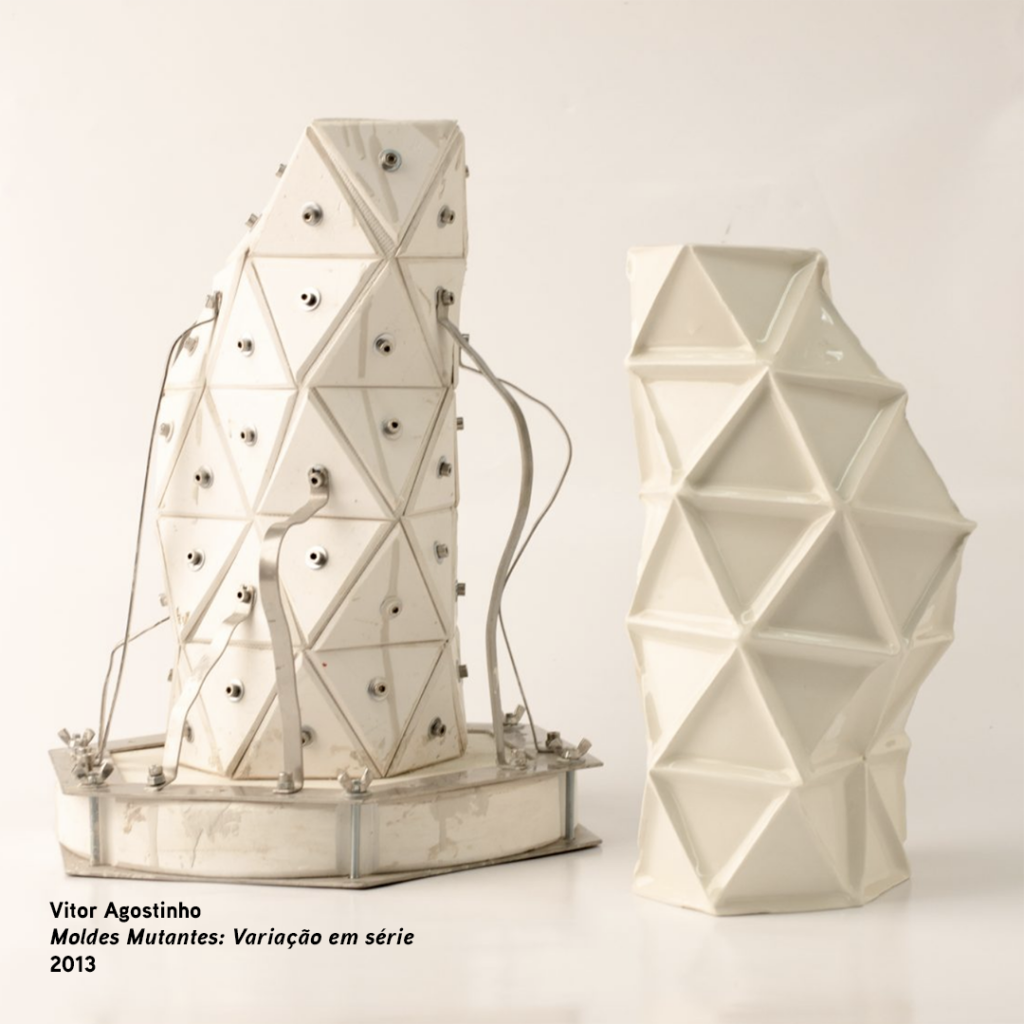 Vitor Agostinho
Mutant Molds: Serial Variation, 2013
Through a series of different strategies, it was attempted to develop processes for the ceramic conformation of objects that allow variation in shape from the same mold.
This shape variation was achieved through mutant molds where transformation is attained through assembly and stacking strategies, articulation and surface flexibility, elastic connections between mold parts and the use of new materials for mold production.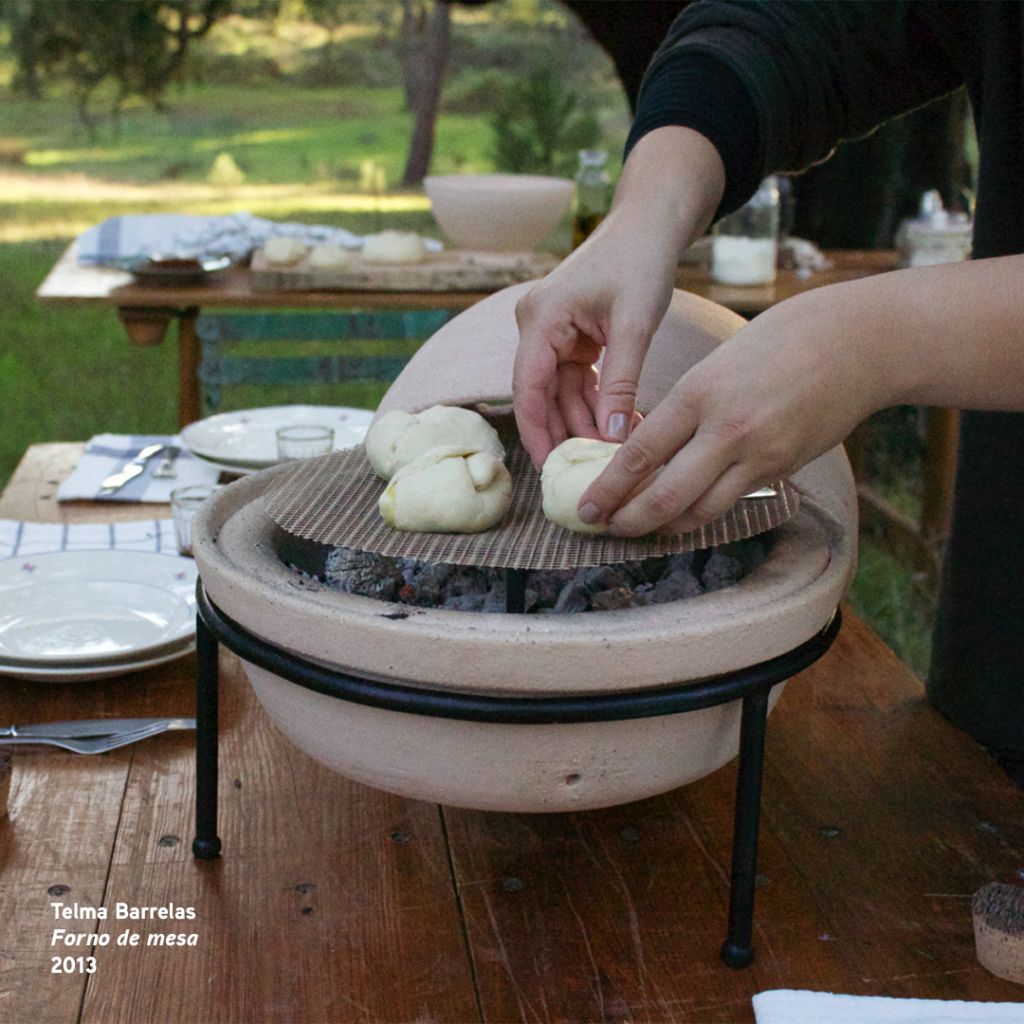 Telma Barrelas
Table oven, 2013
The table oven project aims to revisit seasonality and traditional Alentejo food preparation and conservation strategies, seeking to apply them to products that respond to contemporary needs. Through a collection of objects, we sought to promote the culture of time and real flavors, time to enjoy each flavor in its own time, coming from the right place, from a place we know.