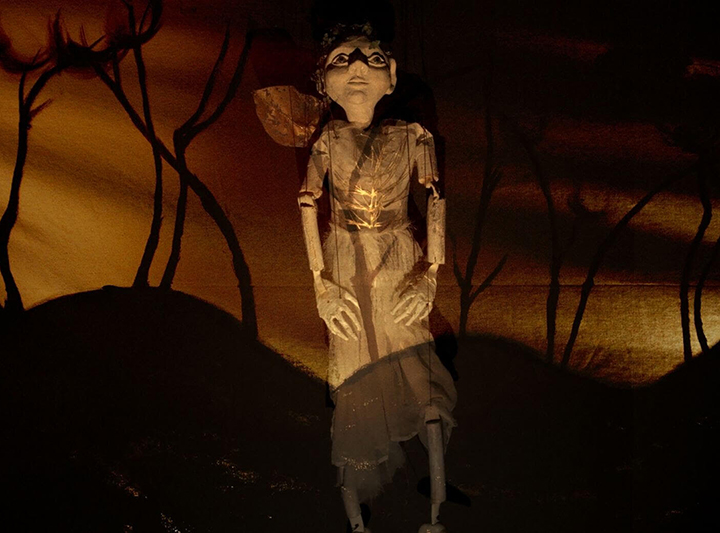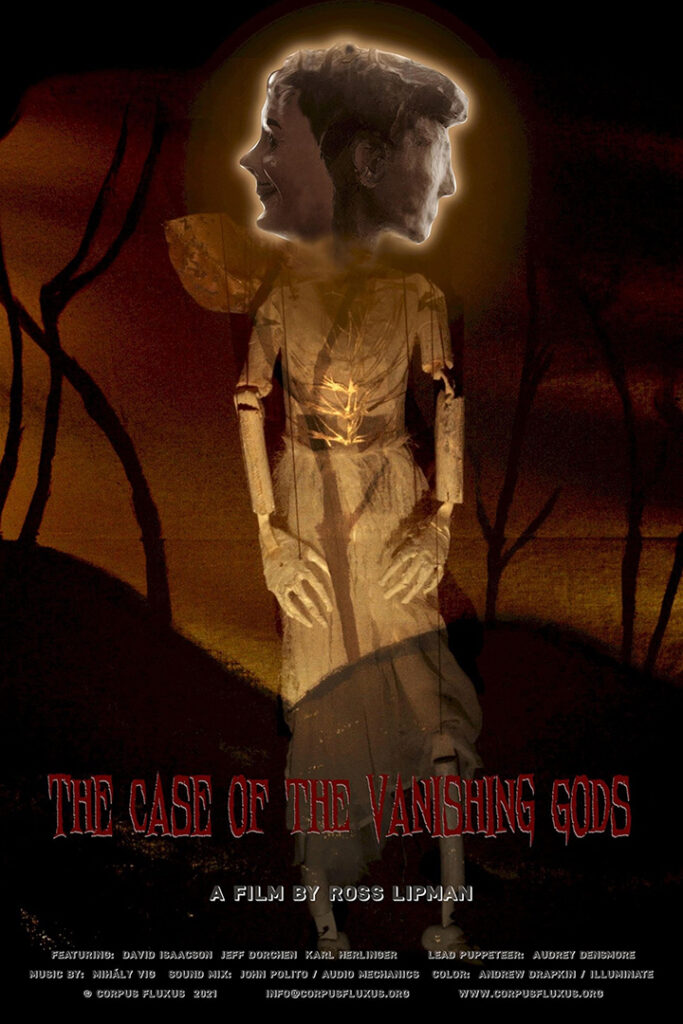 The Case of the Vanishing Gods
Ross Lipman
OPEN CLASSES OF CONTEMPORARY ARTISTIC PRACTICES_2023_24
September 20th . 2023, 5.30pm
EP1 Auditorium – ESAD.CR
THE CASE OF THE VANISHING GODS
A fable out of time told with artist-made puppets and archival film clips, The Case of the Vanishing Gods is a new kind of hybrid: half dream / half document. Under hypnosis, a tortured ventriloquist's dummy recovers his lost memories, which relate a cultural history of ventriloquism from the prophetic tradition to the modern horror film. Join this tragic hero on his strange journey into the hidden lives of puppets, and the collective unconscious that links them to our own lives.
BIOGRAPHY
Ross Lipman is an independent filmmaker, archivist, and essayist. His films have screenedthroughout the world and been collectedby museums and institutions including the Academy Film Archive, Anthology Film Archives, Northeast Historic Film, the Oberhausen Kurzfilm Archive, Budapest's Balazs Bela Studios, and Munich's Sammlung Goetz. His feature documentary, Notfilm, was named one of the 10 best films of the year by ARTFORUM, SLATE, and many others.
Formerly Senior Film Restorationist at the UCLA Film &Television Archive, his many restorations include Barbara Loden's Wanda, Charles Burnett's Killer of Sheep, Kent Mackenzie's The Exiles, the Academy Award-winning documentary The Times of Harvey Milk, and works by Charlie Chaplin, Orson Welles, Shirley Clarke, Kenneth Anger, Lourdes Portillo, Robert Altman, and John Cassavetes. He was a 2008 recipient of Anthology Film Archives' Preservation Honors,and is a three-time winner of the National Society of Film Critics' Heritage Award. His writings on film history, technology, and aesthetics have been published in Artforum, Sight and Sound, and numerous academic books and journals.
His most recent restorations include David Schickele's Bushman, Nancy Savoca's Household Saints, Peter Kass and Ed Emshwiller's Time of the Heathen, Nietzchka Keene's The Juniper Tree featuring Björk, Richard Beymer's The Innerview, and Eleanor Antin's The Man Without a World. His recent film The Case of the Vanishing Gods premiered at the Locarno Film Festival in fall 2021 and was named to Jonathan Rosenbaum's list of ten best films of 2022.