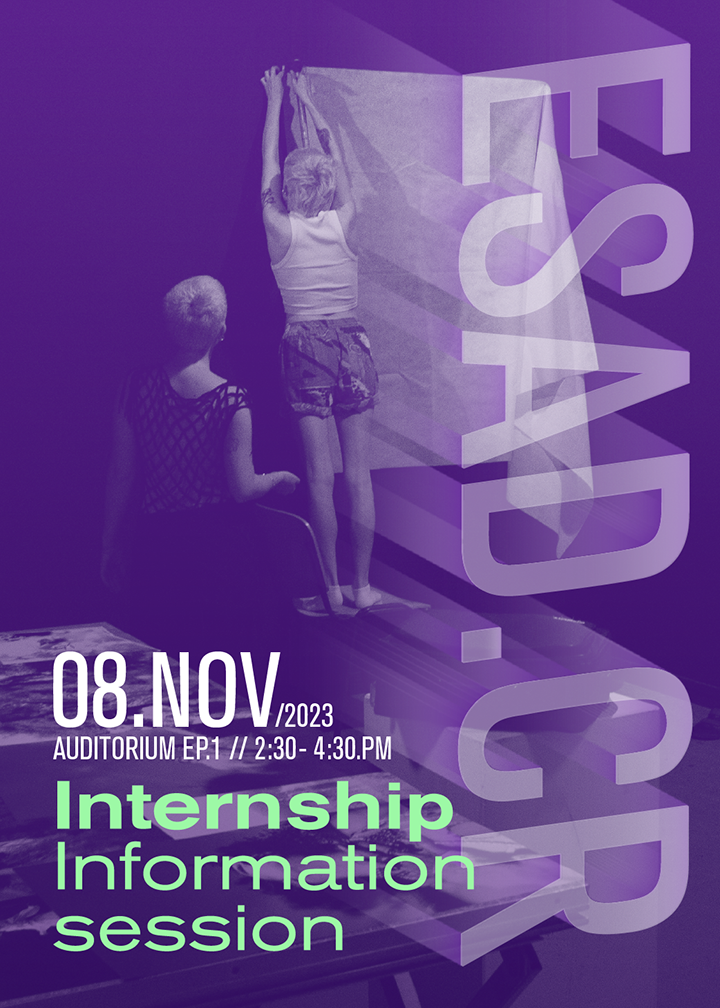 Internship Information session
INFORMATION SESSION
NOVEMBER 8TH OF 2023, 14:30PM
AUDITORIUM EP.1, ESAD.CR
On the 08th of November of 2023, in the EP1 Auditorium, between 02:30 pm and 04:30 pm, will take place the "Internship Information session – ESAD.CR", for the students of ESAD.CR that intend to do an internship.
SAPE – Student Support Service: Preparation of CVs.
GAMCI (International Office of ESAD.CR): Erasmus+ Internships.
GAEEP (Internship Office of ESAD.CR) – Curricular Internships: deadlines, documents and procedures.
Additional information: gaeep.esad@ipleiria.pt
(Free entry, no previous registration is necessary. Conditional access according to maximum capacity permitted.)