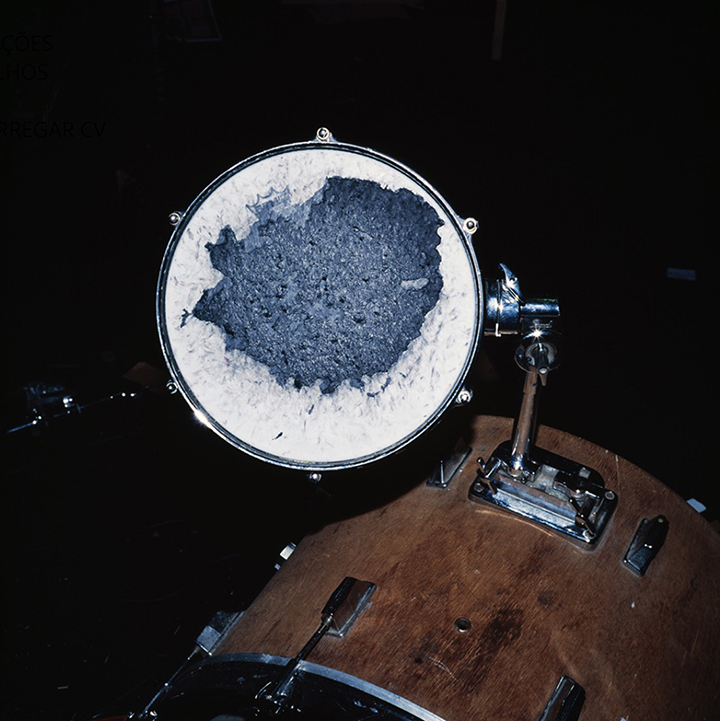 Conversation about the Ph book and recent exhibitions.
António Júlio Duarte
OPEN CLASS
NOVEMBER 22TH OF 2023, 4.30PM
ROOM 25. EP.2 – ESAD.CR
In this open class to the Esad.Cr community, the artist and photographer António Júlio Duarte presents his work, with particular focus on his most recent projects, such as the book Ph. António Júlio Duarte (2022), as well as the exhibition "Febre " at the Serralves Museum and the exhibition "Guiné-Bissau 1990" at Galeria Bruno Múrias, both currently on view. This open class will be attended by Sofia Silva who wrote the essay entitled "The waking theater of the imagination" around the artist's work and present in the Ph. Book.
ANTÓNIO JÚLIO DUARTE (Lisbon, 1965) lives and works in Lisbon.
His work has been exhibited regularly, in Portugal and abroad, since 1990, participating with one of the most unique and consistent voices in the understanding of contemporary photography. The following solo shows can be highlighted: Guiné-Bissau 1990 (Lisboa, 2023), FEBRE (Contemporary Art Museum – Serralves Foundation, Porto, 2023), CRIATURA (O Armário, Lisboa, 2021), Eclipse (Galeria Bruno Múrias, Lisbon, 2020), White Noise (Quartel da Arte Contemporânea de Abrantes, Figueiredo Ribeiro Collection, Abrantes, 2017), América (Galeria Pedro Alfacinha, Lisbon, 2017), Suspension of Disbelief (CAV, Coimbra, 2016), Mercúrio (Galeria Zé dos Bois, Lisbon, 2015) and Japão 1997 (Centro Cultural Vila Flor, Guimarães, 2013). He is the author of multiple books, among others: Against the Day (2019), Japan Drug (2014), Deviation of the Sun (2013) and White Noise (2011), published by Pierre von Kleist Editions.
His work is part of important public and private collections such as: Portuguese Collection of Photography; Modern Art Centre of Calouste Gulbenkian Foundation; Musée de la Photographie, Charleroi, Belgium; Serralves Foundation Collection; Portuguese State Contemporary Art Collection (CACE); Photographic Archive of Lisbon Municipality; EGEAC-CML Collection; Portuguese Communication Foundation; Image Encounters / Image Museum; Photography Encounters of Coimbra / CAV; Orient Foundation and Museum; P.L.M.J. Foundation; Carmona e Costa Foundation; Fundació Foto Colectania; BES Art Collection; Mário Teixeira da Silva Collection; Photography Collection of Américo Marques; Lagos Cultural Centre; Amorim Turismo Tróia; Colección Madrid Foto; EDP Foundation Art Collection; Jorge Gaspar Collection; António Cachola Collection – MACE; Vila Flor Cultural Centre; and Figueiredo Ribeiro Collection – Quarter of Contemporary Art of Abrantes.