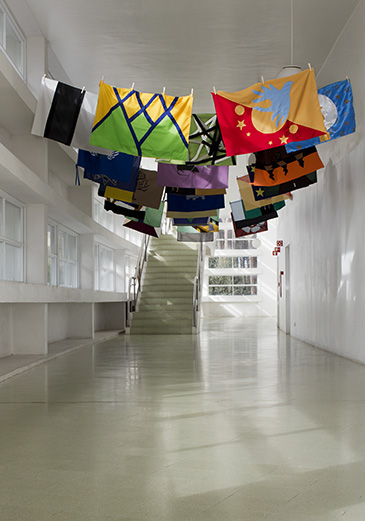 ESAD.CR in the world
Internationalization is the essence of ESAD.CR. Every year, we receive students, teachers and staff from other countries. Every year, ESAD.CR sends students, teachers and staff to other countries.
Internationalization involves European mobility which is supported by programs such as Erasmus +. We also provide many other programs, partnerships and protocols that support the internationalization of teaching and research
Many international students choose to study at ESAD.CR, where they find a practical method of teaching which is supported by excellent workshops; professional, experienced and committed teachers; a teaching method that embraces the heritage of the past and the promises of the future, focused on the present. Many of these students end up staying here.

ESAD.CR's internationalization is one of the ways in which we position ourselves in the contemporary world. This openness to the world enriches our creative potential, shows the world our work, and places our students in the international scene.
ESAD.CR is an international school in the world.
Form more information: gamci.esad@ipleiria.pt