De-composição: Artefactos que exploram a habitaçãoploram a habitação
By: Diogo Francisco
This research is directed to an experimental project which is the development of a collection of objects that provide people with a set of experiences, of interpretation of objects, within an architectural space.
The life of the object should undergo changes concerning its performance levels, the material behaviour as well as the interaction that it provides, in order to add small details to the architectural space, as if there was a dramatic moment, as if the housing was a performative scenario for a brief moment. The same object should trigger renewed stimuli.
As space is the "stage" for the objects, in a direct or indirect relationship with those who use them – those who experience or live something – I am proposing to develop a line of "performative" objects, to create stronger connections with the householders that are creative and invited to participate with the object, or sets of objects, in the scenario in where they live.
This project aims to make the subject- inhabitant to establish a relationship with the objects, making them last in different contexts and get along with them. The material DECOMPOSITION will not be formal or merely functional, but will also be an emotional and sensorial relationship between the subject, the object matter (its components) and space, that evolves over time through dynamism and the way we approach contemporary life.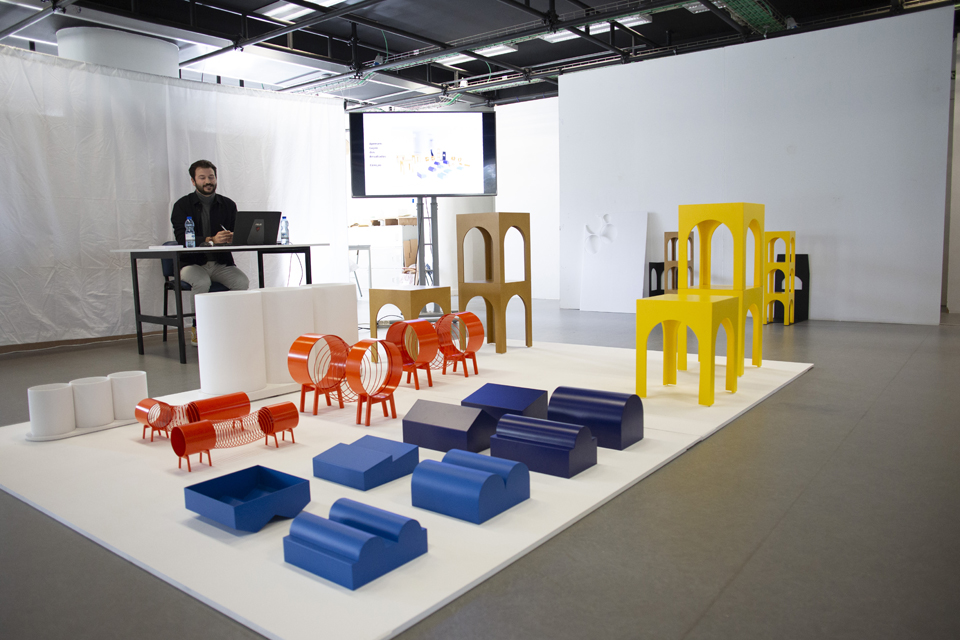 ---
Other master thesis presentation