Preparing for work experience
In today's ever-changing society, employers know that students; mobility, whether related to studies or in the form of an internship, has a tremendous impact on a series of factors, from language and social skills, to autonomy and self-esteem.
To possess an international experience positively impacts professional careers and opens our minds to a word that is increasingly global.
Program Guide Erasmus – 2020
---
Consortium Erasmus Centre – Presentation
The Consortium Erasmus Centre brings together the Polytechnic of Leiria, Coimbra, Viseu, Guarda, Castelo Branco, Portalegre, Santarém and Tomar as well as a very relevant group of companies in the region and abroad.
Each Erasmus Consortium is the mark of its own institutional strategy, which is at the basis of the type of collaboration with companies and in the offer of internships for students. The work of the consortium fits within the 2020 strategy and a greater interaction with the corporate world.
The objectives
Dynamics of implementation and demand for materialization: under the company's operations, contribute to the implementation of the general strategy of the Consortium Erasmus, by creating conditions that guarantee the quality and the link between knowledge to be applied and skills to be acquired by the students;
Promotion, visibility and impact at local, regional, national and European: make every possible effort to promote the Consortium Erasmus, in the region where the company is based, and promote the culture of this region and in the enterprise throughout Europe; give visibility to the Erasmus Consortium and the company, in their educational and economic fields, through the opportunities they offer Erasmus students; promote the Erasmus' positive impact on the civil society and as a symbol of European citizenship;
Strengthen the link between higher education and the labor market: demonstrate, by participating in the Consortium Erasmus, the necessary link that must exist between quality of higher education and demands of the labor market.
+information: http://www.erasmuscentro.org/index.php?lang=pt
Erasmus+ Programme
Erasmus+ can help you gain valuable work experience by supporting traineeships (work placements, internships etc.) abroad. The cultural understanding and language skills you learn from working in another country can make it easier to find a job after your studies. Furthermore, working in a relevant organization opens up perspectives on your studies that seminars and workshops may not provide. These opportunities are open to people currently in education and recent graduates. Traineeships can be carried out in any relevant organization.This is a new possibility that the Erasmus+ program offers to recent graduates. However, you must be selected by your higher education institution during your last year of study and you must carry out and complete your traineeship abroad within one year of graduating. Source- Erasmus +
FAQ Consortium ERASMUS Centre
Recommendations on the inclusion of higher education students and staff with physical,mental or health-related conditions in the Erasmus+ programme
https://ec.europa.eu/programmes/erasmus-plus/sites/erasmusplus2/files/erasmus-plus-recommendations-higher-education_en.pdf
http://ec.europa.eu/programmes/erasmus-plus/opportunities/individuals/physical-mental-conditions_pt
Other Traineeships Options
// INOV interships
Are you 29 years old or younger, at the time of your application? Do you hold a degree of licenciatura / MA duly accredited? Do you speak fluently more than one language? If you answered yes to all of the above, you are well on your way for a "Contact".
---
// Placement UK
// AIESEC
+information: http://www.erasmuscentro.org/index.php?lang=pt
› Interniships in Spain
Link: https://www.trainingexperience.org/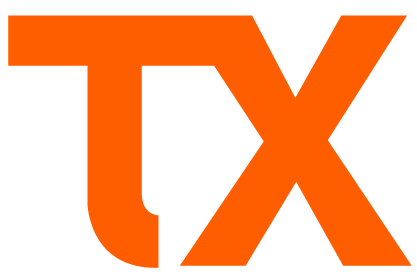 Open Offers:
Business developer assistant internship in Valencia Spain (Portuguese native speakers)
Logistics Assistant Internship in Valencia Spain
Business Developement Assistant Internship in Valencia Spain
Accounting Internship in Murcia Spain
Contact: mailto:internship@trainingexperience.org
A JOE+ it's a platform created by LEO-NET and it is especially dedicated to traineeships of higher quality for ERASMUS +. All members of LEO-NET can publish traineeships throughout Europa in JOE+.
JOE+ Offers (+inf.)
ErasmusIntern.org (+ inf.)
Drop'pin @Eures (+ inf.)
Espa uk Estágios (+ inf.)
Important sites to look for jobs, traineeships, legislation and conditions
More Information:
International Cooperation and Mobility Office
Telephone: (+351) 244 860448
Walk-in hours: 10.00 am to 12.00 am