Welcome to Polytechnic of Leiria!
"Give your dreams wings to fly.
Discover yourself at Polytechnic of Leiria.
The world is waiting for you.
"
You are now part of the academic community of the Polytechnic of Leiria. Congratulations!
We are here to welcome and support you! We are a young and dynamic institution where a multidisciplinary team, strives every day to provide you with high-quality training and interesting academic experience at all levels. You can count on a set of face-to-face services and online resources created especially for you.
Take the opportunity and discover the cities of Leiria, Caldas da Rainha, Peniche, Marinha Grande, and Torres Vedras, where you have exceptional conditions to live, study, work, and be happy!
The Polytechnic of Leiria and its Schools, in collaboration with health authorities, have made a huge investment in prevention measures, to minimize the risks of contagion, measures that will be extended throughout the school year. Prevention guidelines on the SARS-CoV-2 at the Polytechnic of Leiria can be accessed trough Covid-19.
Follow all news on our pages on LinkedIn, Facebook, Instagram e Youtube.
PRESIDENT MESSAGE ( 2020/2021)
ONLINE ENROLMENT: Portal do Estudante
CLASSES START (New Students): October, 12 (academic calendar)
---
STUDENT CARD
Caixa Geral de Depósitos (CGD) is the bank that issues the Student Card of the entire academic community of the Polytechnic of Leiria. After your enrollment is confirmed by the School, you can proceed with the card request.
1) To begin with the process you need your
chave móvel digital
3)

You may choose:
Simple ID card (it is not mandatory to open an account or to use it as a debit card )
ou
ID card associated to CGD bank account
+ INFO: 808 212 213 | 21 790 0790
Benefits
Might be used as a rechargeable card for payment of meals and food;
Proves that you are a higher education student;
It allows you access to discounts under established protocols and others (Transport, Cinemas, etc.)
10 DICAS PARA NOVOS ESTUDANTES
As an IPLeiria student you will have an email account in webmail.my.ipleiria.pt (username: número_de_estudante@my.ipleiria.pt);
You have free WI-FI in all campi, residence halls, canteens and other IPLeiria spaces. You may find how to configure it at WI-FI www.ipleiria.pt/dsi;
Access online the Academic Services (SA) at intranet.ipleiria.pt and check your schedule, calendars and evaluation results at www.ipleiria.pt/estudantes;
You may use all the 5 canteens and 8 snacks in all campi. If you buy the ticket meal in advance you'll pay 2.55€.
IPLeiria provides you with conditions for physical and mental well being. Social Services (SAS) provides appointments in several medical specialties as well as sport activities
Your student card allows you to have discounts in bookshops, restaurants, gyms and many other services. Check it all here: www.ipleiria.pt/protocolos.
All curricular units can be found at the Moodle platform in www.ead.ipleiria.pt
If you want to know which books are available in the IPLeiria libraries you don't need to leave home. You may visit the online library catalog in www.sdoc.ipleiria.pt;
The Student Support Service (SAPE) provides you with qualified professional support at personal, social, psychological and vocational training.
If you dream with an international experience, you've come to the right place! The IPLeiria Internacional Office will help you to find your way!
PRAXE ACADÉMICA | "ACADEMIC TRADITIONS"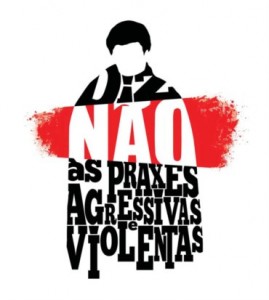 Open Letter of the Minister of Science, Technology and Higher Education
Polytechnic of Leiria regulation