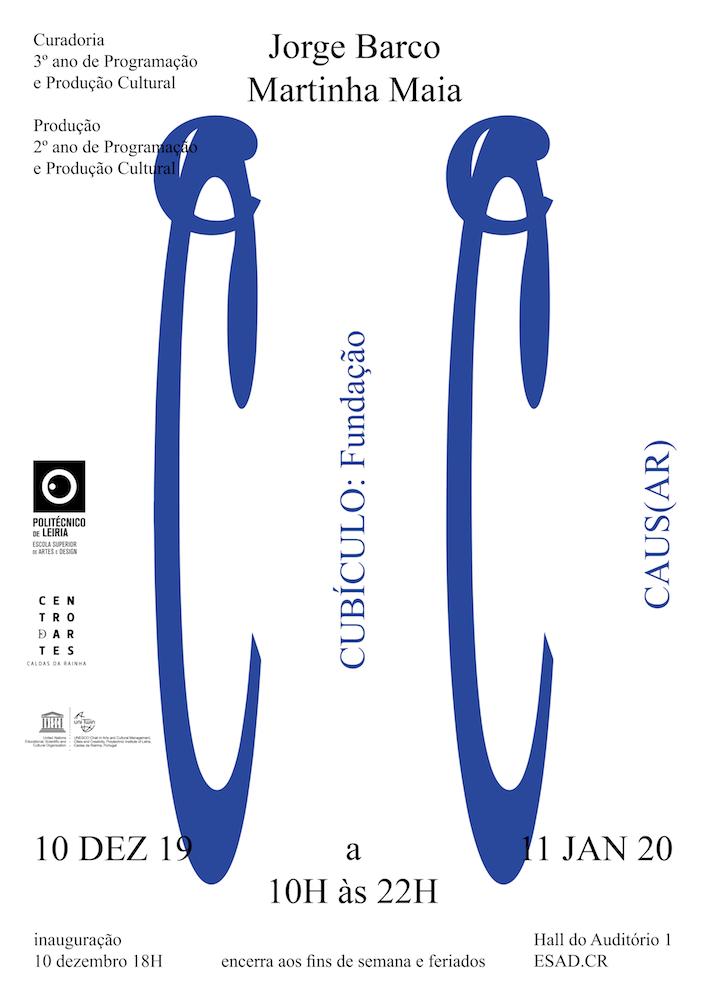 CUBÍCULO #2 "CAUS(AR)"
ESAD.CR's Cultural Programming and Production course will open the exhibition "CAUS(AR)" by artists Martinha Maia (Porto) and Jorge Barco (Colombia) on December 10th at 6 pm in the hall of ESAD EP1 Auditorium. With free admission, the exhibition runs from December 10th to January 11th, from 10am to 10pm, closing on weekends and holidays.
"CAUS(AR)" is part of the latest cycle of Cubículo, a project venue at ESAD.CR, produced by students of the second year of the degree Programming and Cultural Production and curated by João Varela and João Pires, students of the third year.