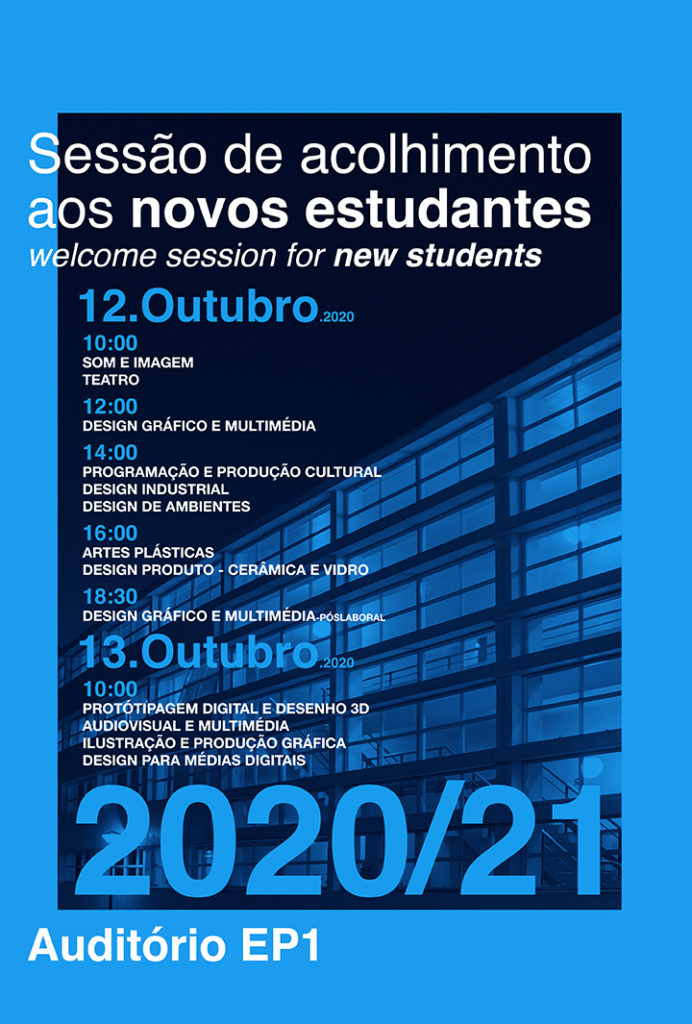 Welcome session for new students
The new students welcome session take place in the ESAD.CR Auditorium A – EP1 – AD1, on the 12th and 13th October. Please find your course presentation schedule below.
All students will be received by the course coordinator, regarding the course and its teaching and learning activities. Click on the link below to find when and when is your course presentation.
Welcome to ESAD.CR