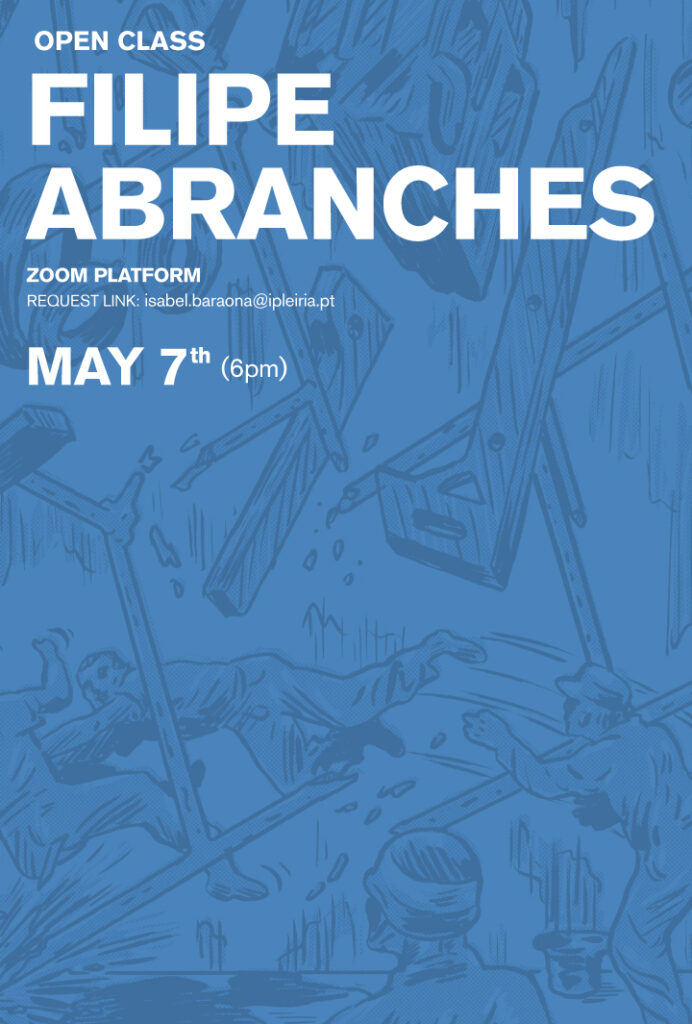 Filipe Abranches – Open class
Filipe Abraches was born in Lisbon, in the year of 1965.
He graduated in Direction at The Lisbon Theatre and Film School (ESTC). He is a professor at the Illustration/Comics department at Ar.Co. He was a professor at ESAP/Guimarães between 2006 and 2008, being the coordinator of the first Masters in Illustration of the country. He initiated his activity in Comics on the LX Comics magazine in the early 90s. He is an illustrator for Expresso and published illustrations in various newspapers: Público, Le Monde (France), O Independente and Jornal I.
Among his comics, História de Lisboa, O Diário de K. e Solo stand out. With PÁSSAROS, his first animation film, he won the Restart award for best direction at IndieLisboa Festival 2009. Meanwhile, he directed two other animation films: Sanguetinta (2012), that premiered at Curtas in Vila do Conde, and Chatear-me-ia morrer tão joveeeeem, that premiered at IndieLisboa festival 2016.
He is the founder of Umbra Editions.
Request link: isabel.baraona@ipleiria.pt