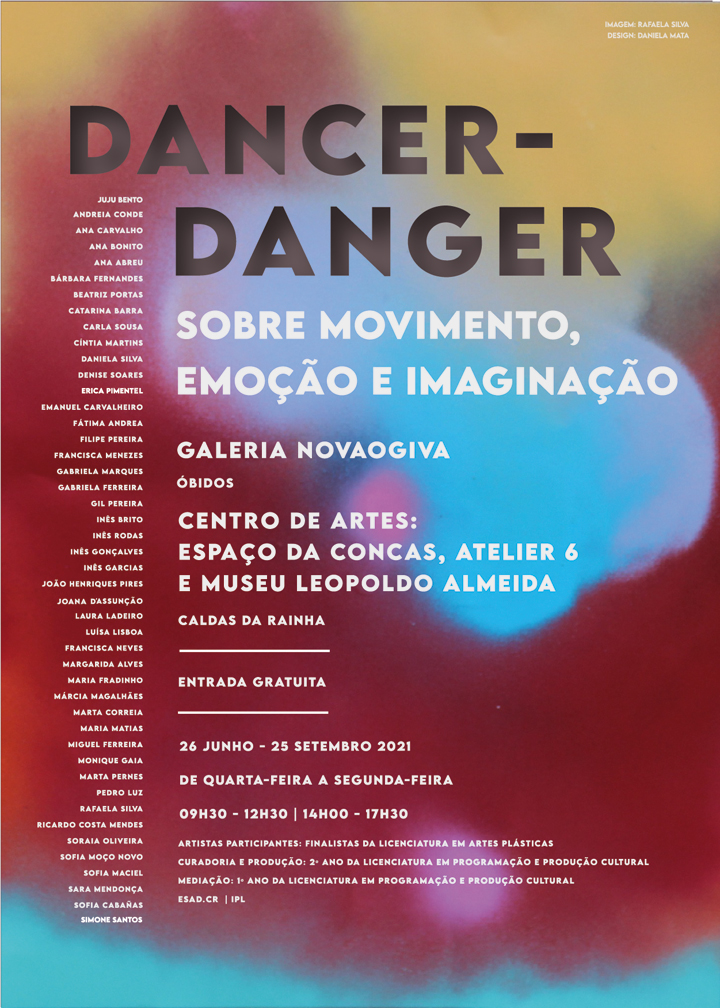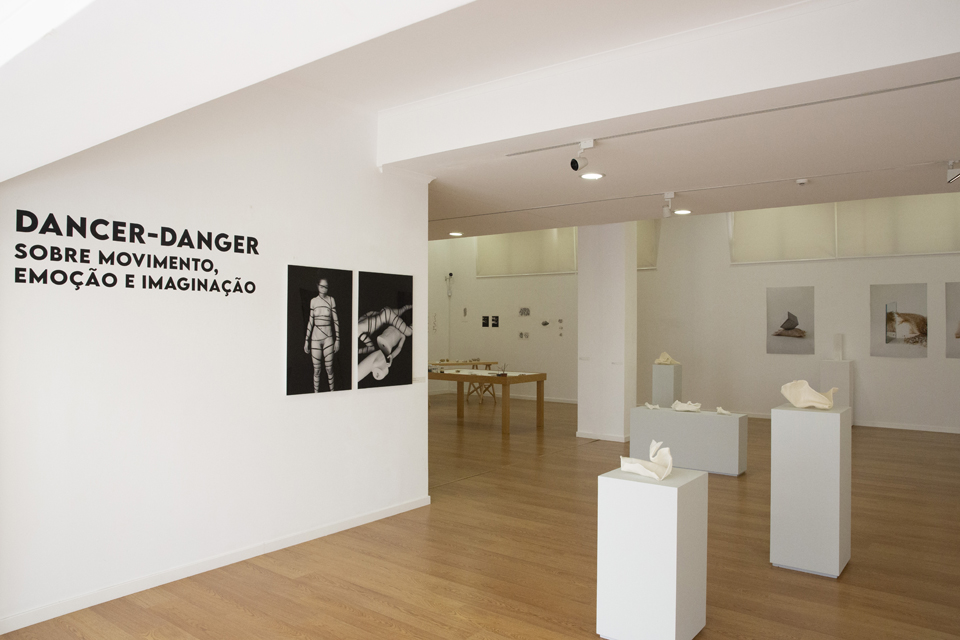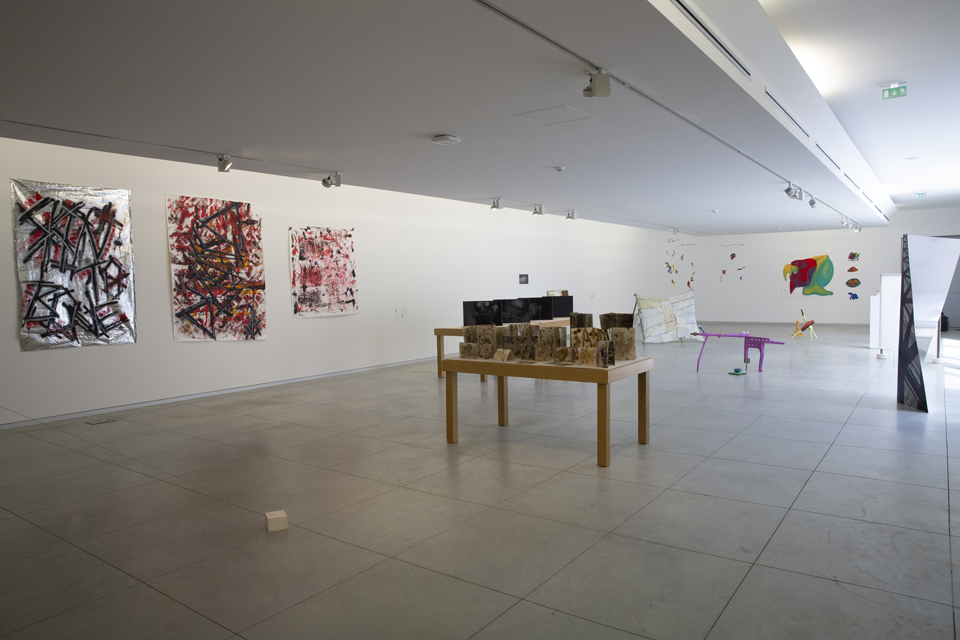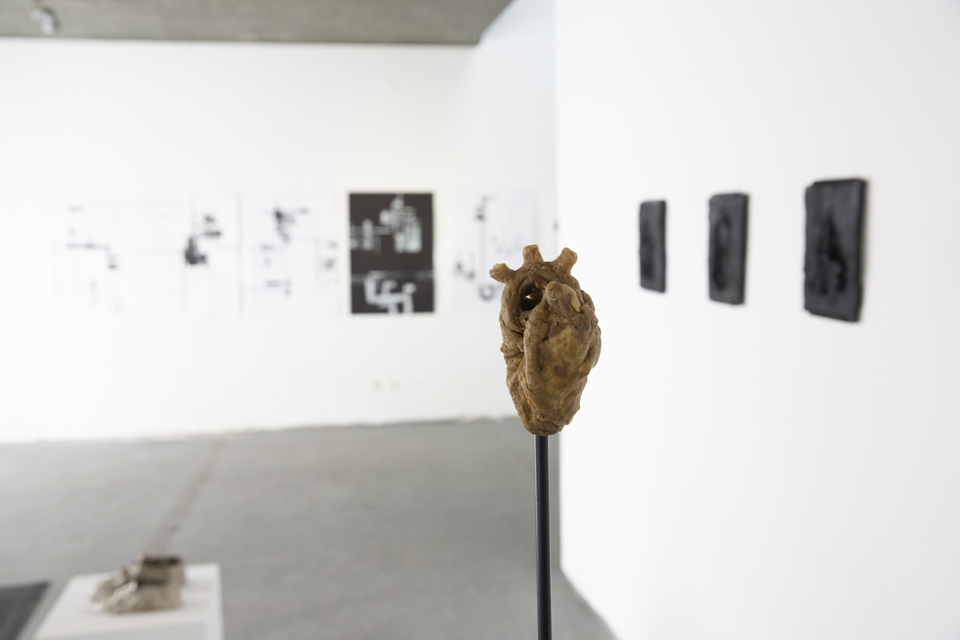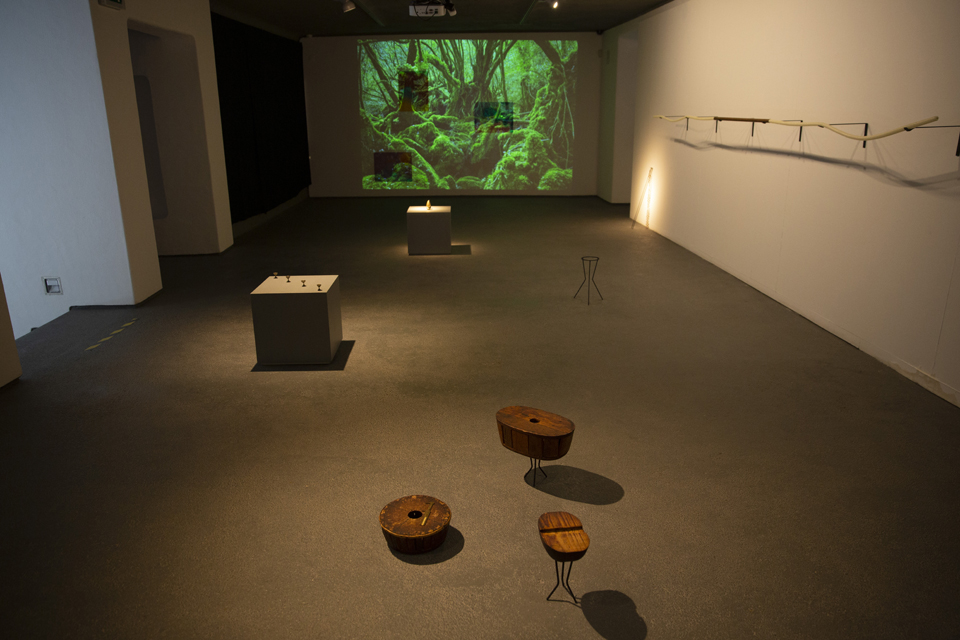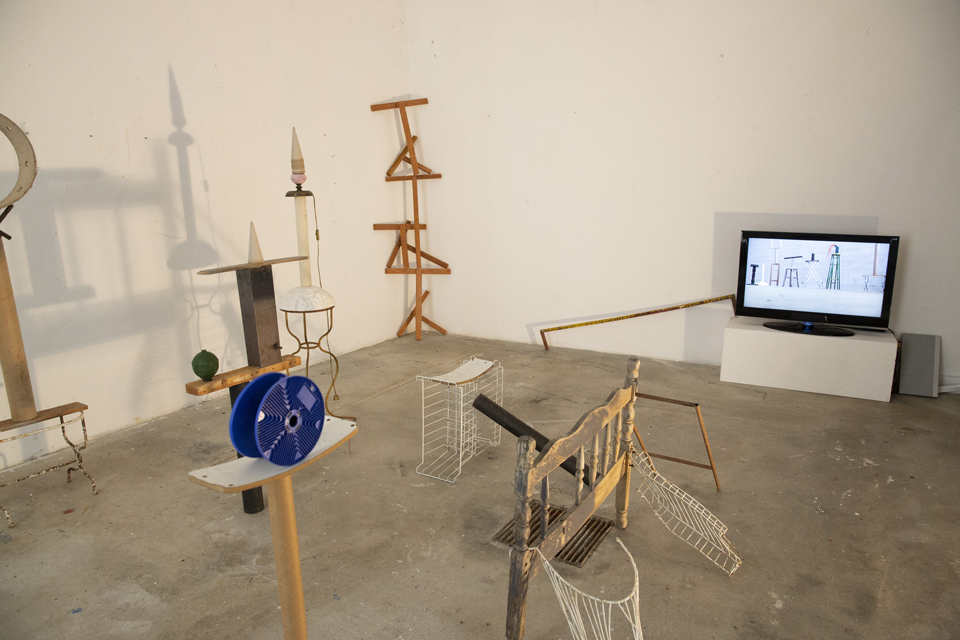 Dancer-Danger — About movement, emotion and imagination
Finalists of the 2020/2021 Fine Arts Degree Group exhibition
Curatorship and production by the 2nd year students of the Cultural Programming and Production Degree and mediation by the 1st year students of the same course.
NovaOgiva Gallery +
Centro de Artes: Espaço da Concas, Atelier 6 and Leopoldo Almeida Museum
June 26th to September 25th, 2021
Dancer-Danger — About movement, emotion and imagination brings together 46 artists from the most varied artistic languages. It will be on open between June 26 and September 25 at Galeria NovaOgiva, in Óbidos, and at the Centro de Artes in Caldas da Rainha, where it will occupy Espaço da Concas, Atelier 6 and the Leopoldo Almeida Museum.
The act of imagining implies the composition of desires and precedes the act of execution. Spinoza, for example, placed imagination as a prerequisite for the existence of any knowledge, as its first form. It is in this choreographed movement of imagination, in search of its form, that the artwork emerges.
The collective of artists and the works that are presented here – in public and together for the first time – reflect the risky dance, intended to be completely free, with no safety guarantee: dancing and making art must be dangerous, subversive, emotional and challenging.
Dancer-Danger — a title stolen from Man Ray, the builder of impossibilities — is an exhibition which articulates multiple media and creative, aesthetic and critical processes, as many as its number of participants allows. It marks the end of a cycle around ateliers, workshops, libraries, virtual meetings; dialogues between theirs, our peers; of joint work, assiduous practice, trial and error; of promoting freedom in the search for a singular, authorial and emancipated voice. The result collectively translates the individual research, and the whole is revealing of its time: the contemporary.
In these spaces and on this date, in a double sense — of conclusion, but also of inauguration — the obstinacy of these artists and the conviction of the relevance of their practice and their capacity to create movement, generate danger, imagine and build other worlds are highlighted.
Information:
Centro de Artes: Rua Dr. Ilídio Amado, Caldas da Rainha
NovaOgiva Gallery: Rua Direita 48-81, Óbidos
From 9:30 am to 12:30 pm and from 2:00 pm to 5:30 pm, from Wednesday to Monday.
Free entrance.
Participating Artists
3rd year students of the 2020/2021 Fine Arts Degree
Juju Bento, Andreia Conde, Ana Carvalho, Ana Bonito, Ana Abreu, Bárbara Fernandes, Beatriz Portas, Catarina Barra, Carla Sousa, Cíntia Martins, Daniela Silva, Denise Soares, Erica Pimentel, Emanuel Carvalheiro, Fátima Andrea, Filipe Pereira, Francisca Menezes, Gabriela Marques, Gabriela Ferreira, Gil Pereira, Inês Brito, Inês Rodas, Inês Gonçalves, Inês Garcias, João Henriques Pires, Joana d'Assunção, Laura Ladeiro, Luísa Lisboa, Francisca Neves, Margarida Alves, Maria Fradinho, Márcia Magalhães, Marta Correia, Maria Matias, Miguel Ferreira, Monique Gaia, Marta Pernes, Pedro Luz, Rafaela Silva, Ricardo Costa Mendes, Soraia Oliveira, Sofia Moço Novo, Sofia Maciel, Sara Mendonça, Sofia Cabañas, Simone Santos | Faculty coordination: Susana Gaudêncio e Paulo Quintas
Curatorship and Production
2nd year students of the 2020/2021 Cultural Programming and Production Degree
Abigail Raposo, Alice Cieslinski, Ana Duarte, Axel Vala, Cátia Ramos, David Ramos, Diana Gabriela, Helena Mendonça, Joana Bértolo, Mafalda Mota, Mariana Soveral, Rugile Leonaviciute, Tiago Silva, Umaro Seidi, Vera Canotilho | Faculty coordination: Carla Cardoso, Lígia Afonso

Mediation
1st year students of the 2020/2021 Cultural Programming and Production Degree
Ana Rosa, Ana Ferreira, Afonso Soeiro, Carolina Moura, Constança Silva, David Vital, Débora Augusto, Diogo Marques, Duarte Silva, Fernando Cruz, Inês Silva, Jéssica Alves, Madalena Fernandes, Mariana Gouveia, Natacha Xavier, Natália Régis Damasceno, Simão Agostinho, Tatiana Lucena, Tiago Conceição | Faculty coordination: Ana João Romana e Sílvia Moreira
Organization
ESAD.CR | IPL
NovaOgiva Coordination | CMO: Bruno Silva
Centro de Artes of Caldas da Rainha Coordination | CMCR: José Antunes
Curatorial coordination | ESAD.CR: Carla Cardoso, Lígia Afonso, Susana Gaudêncio
Setup support
Ana João Romana, Catarina Leitão, Isabel Baraona (ESAD.CR), Francisca Venâncio, João Ferreira and Luís Ferreira (NovaOgiva), João Paulo Ferreira (Centre of Arts, Caldas da Rainha), Guilherme Silva
Production support
Communication and Events Organization Office, Digital Workshop, Audiovisual Workshop, Procurement. (ESAD.CR | IPL)
Design and communication
Daniela Mata, from a drawing by Rafaela Silva
Contact for more information
dancer.danger21@gmail.com
Hashtag social networks
#dancer-danger