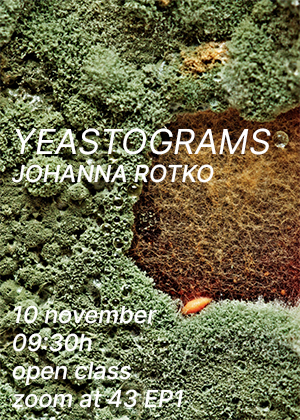 Yeastograms – Johanna Rotko
Yeastograms are a photographic technique in which images are produced using yeast from different species, growth media, raster images and UV lights. Made from various microbes, yeasts, bacteria, molds, ?and other unidentified species, the artist highlights the diverse and complex environment in her photographic works.
Johanna Rotko is a visual artist working with living materials, mainly different yeasts. She was first introduced to yeastograms in 2013 during a workshop organized by artist collective Pavillon_35 and the Bioart Society, and has been working with yeast images since then. This year she started working on her research unit at BIO ART LAB in Lahti.