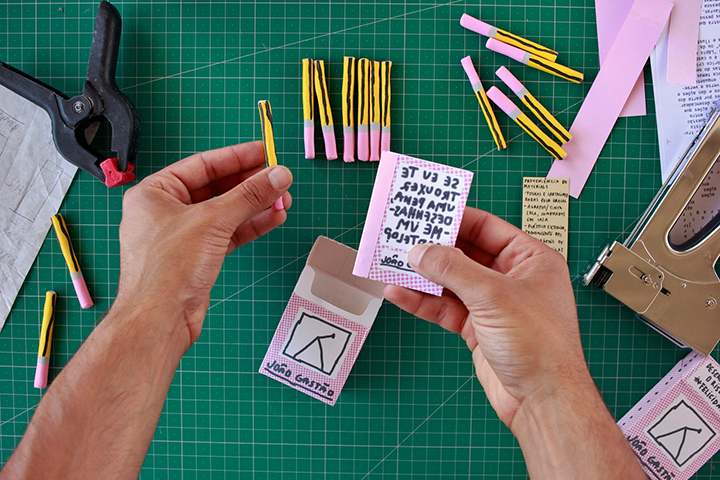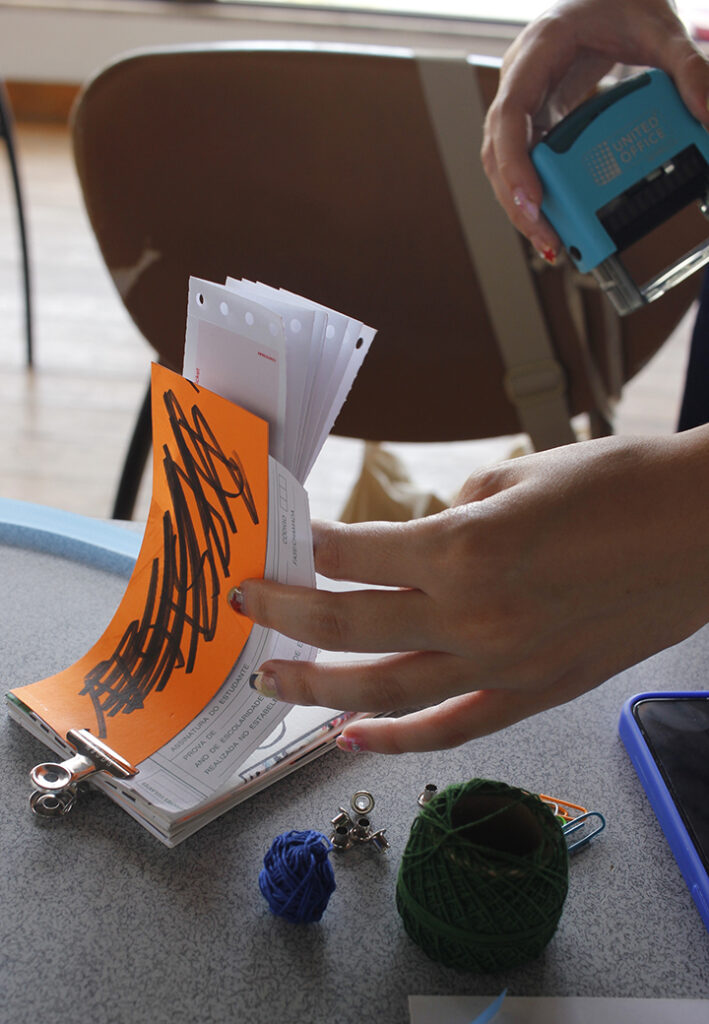 Processes, notebooks and recordings: Creative bookbinding workshop
Éditions N'importe Quoi
WORKSHOP
NOVEMBER 23RD . 2023, 2.PM
LCED – ROOM 12 OF EP.1 – ESAD.CR
No âmbito da UC de Seminário de Metodologias de Investigação do Mestrado em Artes Plásticas iremos trabalhar com as Éditions N'importe Quoi, uma micro editora de livros d'artista e insaciável construtora de diários gráficos a partir de descartes e aparas provenientes da indústria local. A oficina permitirá uma troca entre artistas, cujo resultado final será a criação de um suporte de registo dos processos desenvolvidos ao longo do semestre. O workshop é aberto à comunidade escolar e àqueles interessados em experimentar metodologias de encadernação criativa.
Limited places, register by 20/11 by emailing teresa.fradique@ipleiria.pt
Éditions N'importe Quoi. A micro-publisher of artist's books and an insatiable builder of graphic diaries using discards and scraps from local industry.