An institution at the center of the world!
At IPLeiria we choose to be at the center of the world. The internationalization strategy that we follow has turned us into a multicultural Polytechnic, with students coming from all over the world – from America to Asia, from Europe to Africa – and cooperation agreements in all the continents.
Polytechnic of Leiria's Internationalization
IPLeiria's internationalization means the possibility of making friends while studying in Higher Education institutions all over the world, whether through mobility programs, the most known being ERASMUS +, whether through mutual agreements between institutions. Not only will you be culturally richer but you will also have the chance to live a unique experience of scientific and pedagogical training, which will be a competitive element in your professional curriculum and future.
IPLeiria's internationalization has been fostered through:
the promotion of IPL's training offer to international students;
the promotion of mobility programs with students as well as with teaching and administrative personnel;
the development of cooperation projects;
the participation in international networks;
the promotion of joint research projects.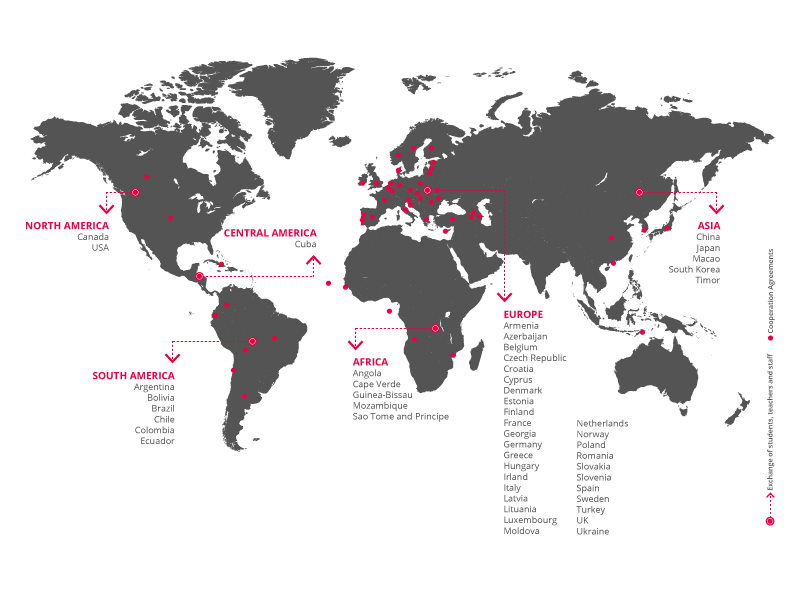 Contacts
Escola Superior de Turismo e Tecnologia do Mar
Campus 4
Rua do Conhecimento, n.º 4
2520–614 Peniche – Portugal
E-mail: estm@ipleiria.pt
Tel: (+351) 262 783 607
Fax:(+351) 262 783 088