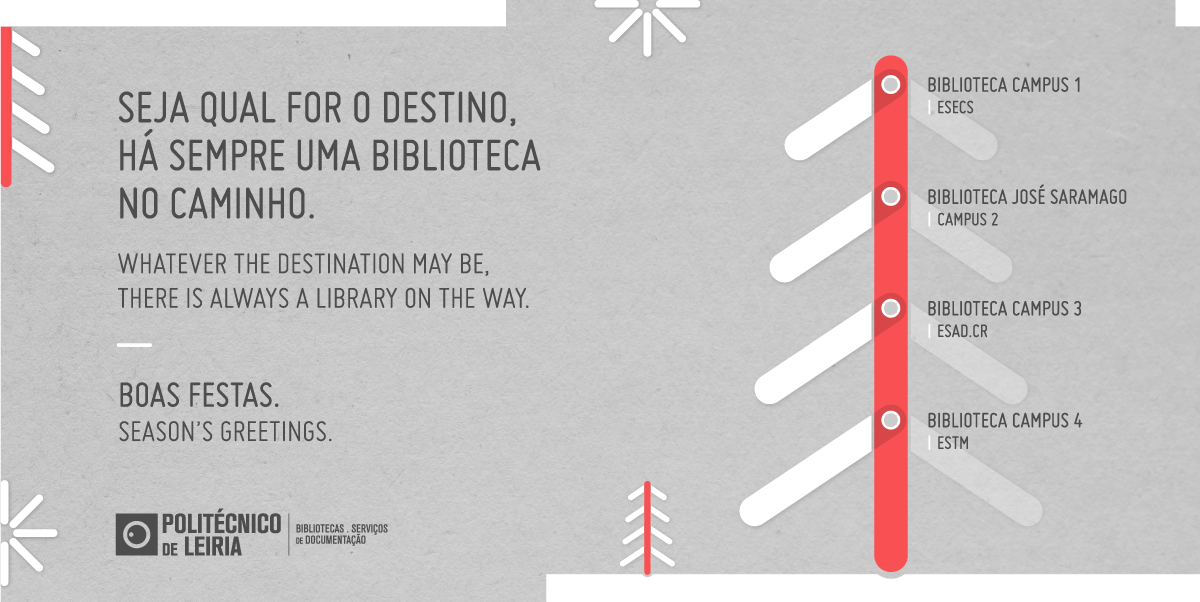 Fonte de conhecimento renovável, amiga do ambiente académico, a biblioteca é o lugar à janela com vista para o futuro. Seja qual for o destino, há sempre uma biblioteca no caminho.
Boas Festas, são os votos das quatro Bibliotecas do Politécnico de Leiria.
___
Source of renewable knowledge, friendly to the academic environment, the library is the window seat with a view to the future. Whatever the destination may be, there is always a library in the way.
Happy Holidays, are the wishes of the four Libraries of the Polytechnic of Leiria.