About Us
We're a public higher education institution founded in 1980 and established across the region of Leiria and Oeste. Politécnico de Leiria is committed to high standards of education and research and concerned about producing knowledge and innovation of high cultural, economic and social value.
Our institution comprise five schools, located in the cities of Leiria (School of Education and Social Sciences, School of Technology and Management and School of Health Sciences), Caldas da Rainha (School of Arts and Design) and Peniche (School of Tourism and Maritime Technology).
Our work is driven by five core values: inclusion, cooperation, responsibility, innovation, and a critical and entrepreneurial thinking.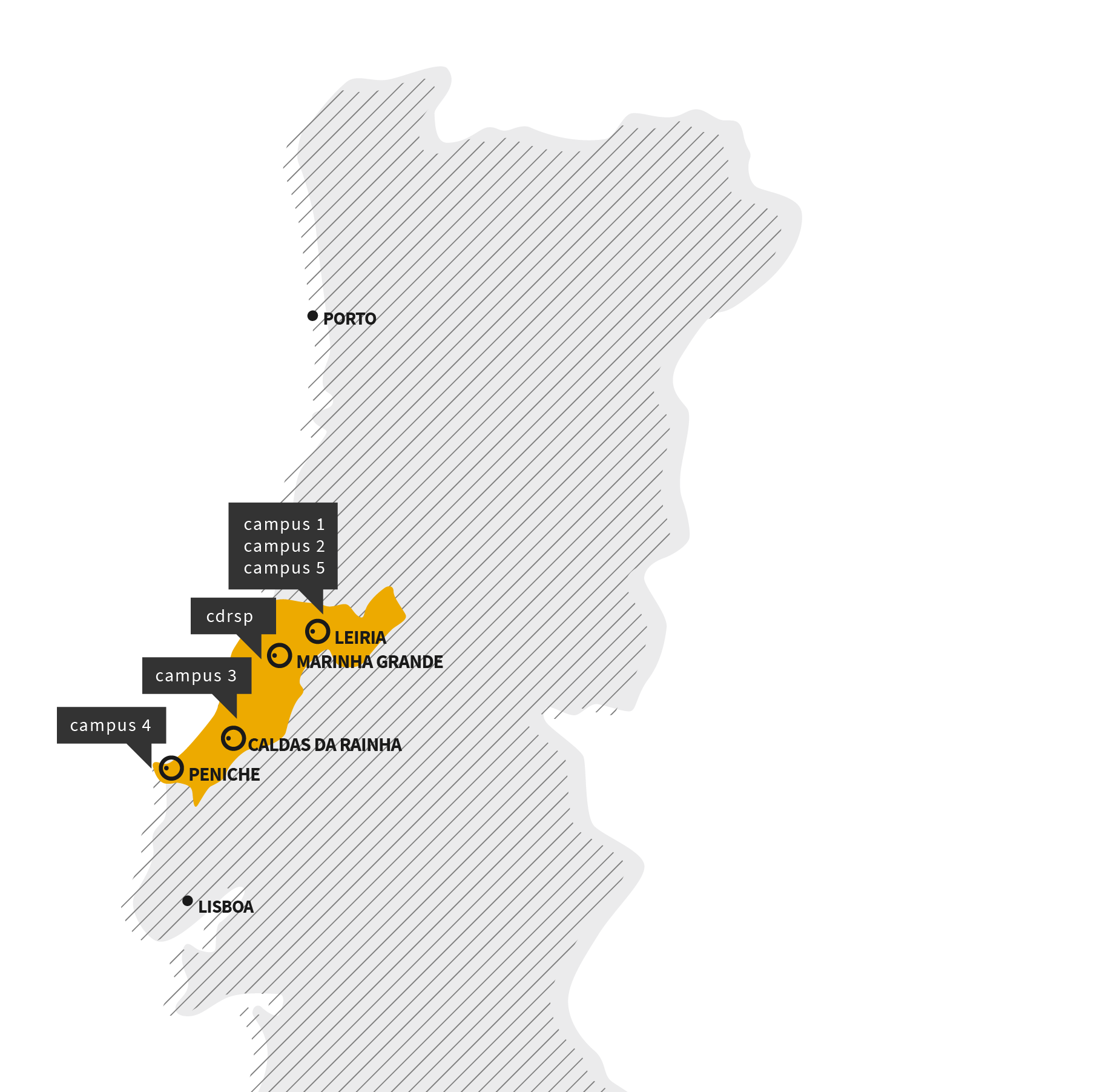 Why choose Politécnico de Leiria?
Politécnico de Leiria invests in innovative and high-quality methods and practices, which makes it stand out from other higher education institutions.
Some of the courses that today exist in the Portuguese higher education landscape first emerged at Politécnico de Leiria.
We hold many undergraduate and postgraduate degrees taught in English and following a blended learning approach to education.
We promote a culture of evaluation and quality, which means that our courses are regularly assessed by internal and external officers.
The relationship between society and our research clearly distinguishes Politécnico de Leiria from other higher education institutions. As a proactive organisation, we facilitate and promot an entrepreneurial mindset. Work and science walk hand in hand to invent new solutions.
Factos e Números
UNIDADE DE INVESTIGAÇÃO
Research and Knowledge Themes
Our R&D activities comprise 15 research units, covering the following themes: arts, education, social sciences, human kinetics, mechanics, computing, telecommunication, economy, management, tourism, health, and maritime resources.
FORMAÇÃO
Our Study Programmes
POSTGRADUATE PROGRAMMES

25