research
R&D structure
Politécnico de Leiria has affirmed itself in the last years as an Institution focused on research, development and innovation (R&D+i), having as its identity brand an R&D+i Ecosystem primarily oriented to the economic and social fabric of the region where it is inserted, but always centered on the global, broader scope inherent to any R&D+I effort.
It is our objective to ensure a R&D+i activity that is useful for the Region, but also relevant for the whole country, and with potential for application in an international context, within our various areas of activity.
In addition to our dedicated research units, it is also worth mentioning the solid internal support structure Polytechnic of Leiria has for its R&D+i activity, which is divided in three sectors: INDEA, CTC and Projects office.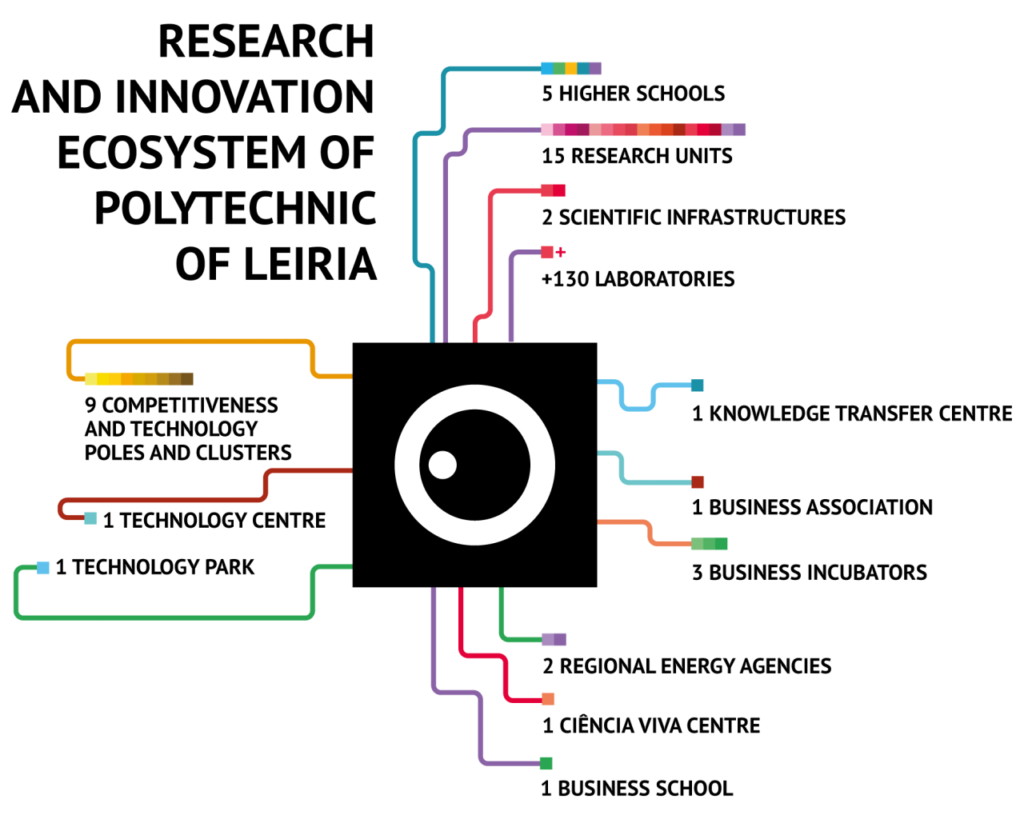 R&D+i ecosystem
Our 5 higher schools, 15 research units, 2 scientific infrastructures (CDRSP Building – Engineering and Biofabrication, CETEMARES Building – Science and Technology of the Sea) are the core of Polytechnic of Leiria R&D+I Ecosystem, accompanied by:
3 business incubators
1 business school
1 business association
1 technological center
1 technological park
2 regional energy agencies
1 living science center
9 competitive technology clusters