Portugal
Portugal: An emerging hotspot for international students
"Where the land ends and the Ocean begins."
In Lusíadas – Luís de Camões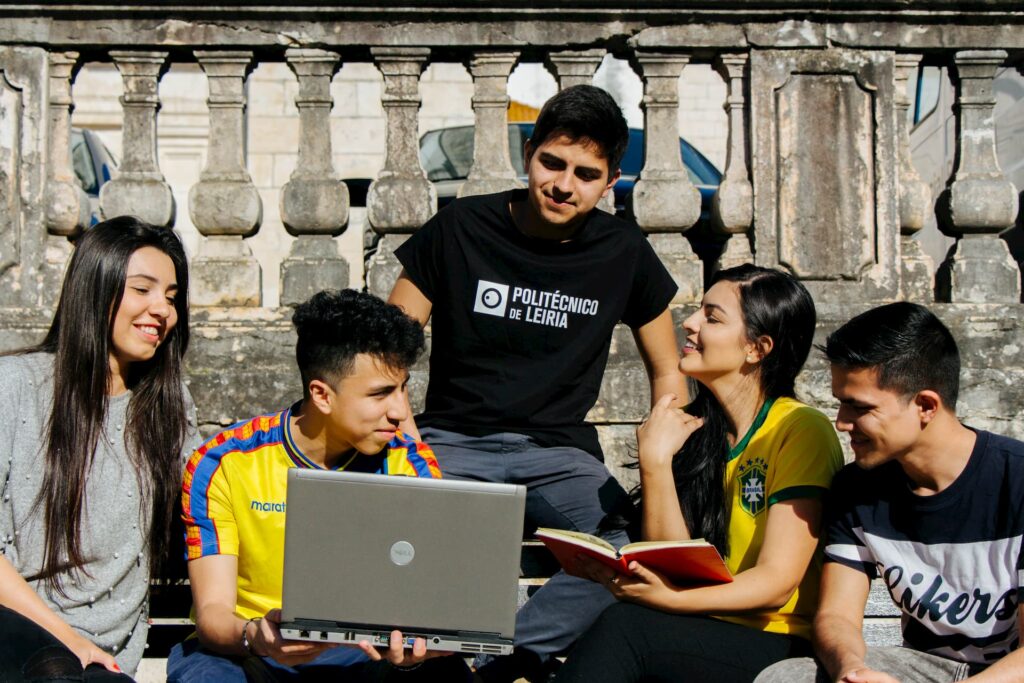 Portugal is a hospitable country, with good opportunities to live and study!
With about 10 million inhabitants, is one of the oldest nations in the world, being independent since 1143.
Result of its history, Portugal is a country of many singularities shaped by Roman, Visigothic and Suevas, Arab, African influences as well as an entire world that crave to discover in the fifteenth century.
It was in this unique period in its history, in which "Gave new Worlds to the World" that Portuguese navigators traveled through the western and eastern coasts of Africa, opening up sea routes to India, Brazil, China, and Japan, making the Portuguese one of the most spoken languages and of the Portuguese
people one of the more open-minded to new cultures and civilizations.
European Union member since 1986, Portugal is a modern country, endowed with good infrastructure and well connected to all other European countries, offering itself as an ideal gateway to Europe.
Simultaneously, it continues to invest and upgrade its vast artistic and archeological heritage. With a rich cuisine and a vibrant cultural life, Portugal is the testimony throughout its long history.
Portugal, a meeting place of distant cultures maintains its own identity as a hospitable people, peaceful and friendly!
Welcome to Portugal!
Location
Located in the extreme southwest of Europe, surrounded by an extensive coastline on the Atlantic Ocean, limited at the north and east by Spain, and at west and south by the Atlantic Ocean. The territory of Portugal includes the Azores and Madeira islands.
Language
The official language is Portuguese.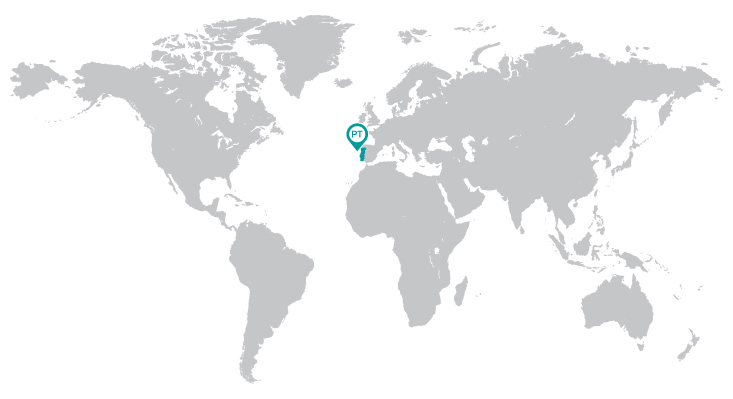 Climate
Portugal is one of the European countries with a warmer climate, with average daytime temperatures between 5ºC and 15ºC in winter and between 25ºC and 35ºC in summer.
The summers are mild in the highlands of the north and in the coastal region of the far north and center. The autumn and winter are typically windy, rainy, and cool, being colder in the northern districts and central provinces, where freezing temperatures occur during the colder months.
The North records the highest rainfall and the lowest average and annual temperatures but it is in the interior region that takes place in the larger temperature ranges. At the south of Tagus River, it is possible to felt the Mediterranean influences, with very hot summers and short winters and little rainfall. Madeira Island has a Mediterranean-type climate with mild and pleasant temperatures throughout the year, while the Azores have a temperate maritime climate with abundant rainfall.
Religion
Portuguese Constitution emphasizes freedom of expression, religion, and conscience. Churches and religious communities are separate and independent of the State.
For historical reasons, which come from the foundation of Portuguese nationality, the Catholic Church plays a central role.
Currency
Portugal's currency is the Euro.
From January 1st, 1999, Portugal, and other Member States of the European Union adopted a single currency – the Euro, which came into circulation on January 1st, 2002 and whose symbol is €.
---
living
Cost of Living
Take a glimpse at the average monthly cost of living for a student from the Politécnico de Leiria.
In Campus
| | | | |
| --- | --- | --- | --- |
| City | Accommodation (Residence Hall) | Canteens | Public Transport |
| Leiria | 146 € | 200 € | 15,25 € (monthly card) |
| Caldas da Rainha | 146 € | 200 € | 22 € (80 trips) |
| Peniche | 146 € | 200 € | 14,95 € (monthly card) |
Outside Campus
| | | | |
| --- | --- | --- | --- |
| Cidade | Accommodation | Food/Shopping | Public Transport |
| Leiria | Between 150€ and 260€ | 150€ – 300€ | 15,25 € (monthly card) |
| Caldas da Rainha | Between 120€ e 200€ | 150€ – 300€ | 22 € (80 viagens) |
| Peniche | Between 120€ e 200€ | 150€ – 300€ | 14,95 € (monthly card) |
---
Transports
How to get here
By car:
Lisboa – Leiria (1h30);
Lisboa – Caldas da Rainha (1h15);
Lisboa – Peniche (1h00);
More information: http://maps.google.com


From Terminal of Sete Rios:
Bus from Lisbon – Leiria (aprox. time: 1h45);
Bus from Lisbon – Caldas da Rainha (aprox. time: 1h15);
Bus from Lisbon – Peniche (aprox. time: 1h30);
More information: http://www.rede-expressos.pt/
By bus:
From General Humberto Delgado´s airport, Lisbon, you can use one of the three options:
Lisbon's metropolitan ( Metro Aeroporto Station – Sete Rios Metro de Lisboa
Taxi to the Bus Terminal of Sete Rios (Rede Nacional de Expressos) in Sete Rios.
---
Bank account
Banks
When opening a bank account, in any Portuguese bank, you must submit the following documents:
Tax Identification Number (TIN) issued by the Portuguese Tax Offices;
ID document (passport);
Proof of residence;
Proof of survival means or scholarship.
With the opening of a bank account, you will be entitled to a debit card that will allow handling the account in agencies or electronic boxes or and also make payments and purchases.
Banks are opened on Monday through Friday, from 8:30 to 15:00, and closed on weekends and public holidays.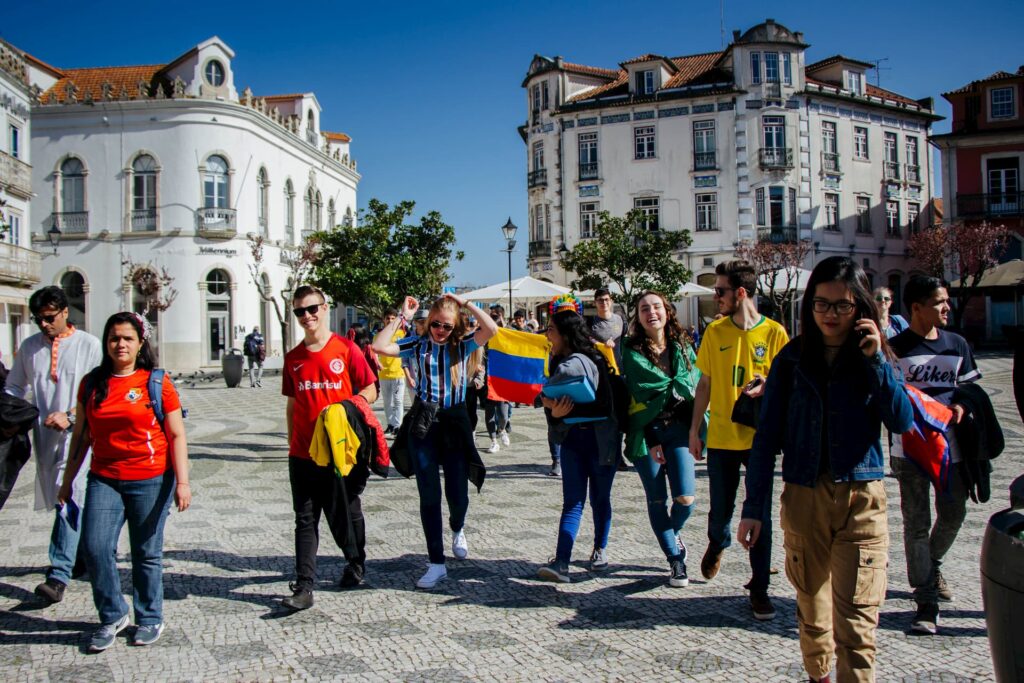 ---
Spetial dates
National Holidays
January 1st – New Year's Day
March / April (optional) – Carnival
March / April – Good Friday and Easter Day
April 25th – Freedom Day
May 1st – Labour Day
June 10th – Day of Portugal, Camões, and the Portuguese Communities
August 15th – Day of the Assumption of Blessed Virgin Mary
December 8th – Immaculate Conception
December 25th – Christmas Day