Mental Health and Psychiatric Nursing
Course Type:
Master's Programme
Programme Introduction
The Master in Mental Health and Psychiatric Nursing was structured based on the latest theoretical references of Mental Health and Psychiatric Nursing, fulfilling the criteria defined for 2nd cycle students' training, as well as the training requirements for the specialized level, defined by the Portuguese Nurses Professonal Order, International Council of Nurses and WHO.
It, thus, aims to train professionals on a 2nd cycle level and assign them with master's skills, but also with competencies that respond to the profile of the specialist nurse in Mental Health Nursing, defined by the Order of Nurses and by several international organizations that regulate nursing practice.
The educational component proposed by this course aims at improving professional performance by seeking to contribute to the development of students' skills in order to enable them for life long learning and develop skills to solve problems in new and/or complex situations in  multidisciplinary contexts; develop solutions and issue judgments, including reflections on their ethical and social implications and the communication of conclusions in a clear and unambiguous way.
This Master's Degree will contribute to the existence of professionals who will constitute a critical
mass for the implementation of mental health policies in the region and to participate with other national and international health professionals in the organization of mental health care policies as well as in the design, execution and evaluation of health projects that aim at the well-being and quality of life related to the health of the populations
Programme Coordinator
School
City
Vacancies
General contingent: 20
International student contingent: 5
Notice
DGES certification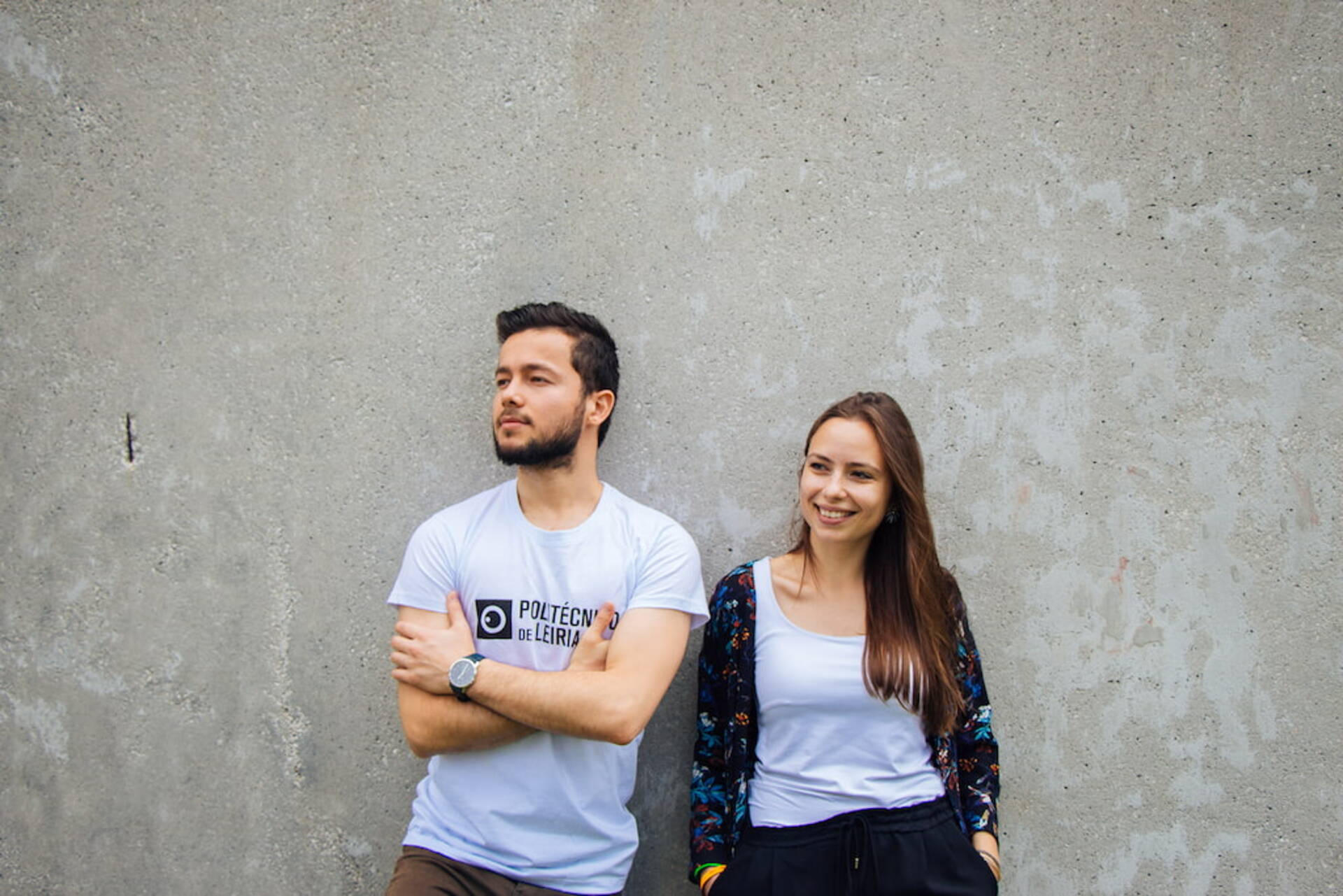 It is intended to train nurses who, within the scope of their specialist mental health competencies, have:
a) Knowledge and understanding of mental health at a profound level and of the mentally ill person, family, group and community, that forms the basis for original development and / or applications, including the research context;
b) Ability to apply knowledge, understand and solve problems in new and unfamiliar situations, in multidisciplinary mental health settings;
c) Ability to integrate knowledge, deal with complex issues, develop solutions or make judgments in situations of limited / incomplete information, including reflections on ethical and social implications and responsibilities;
d) Ability to communicate their conclusions, knowledge and clinical reasoning in a clear and unambiguous manner;
e) Competences that enable them to lifelong learning, mostly in a self-directed and autonomous manner.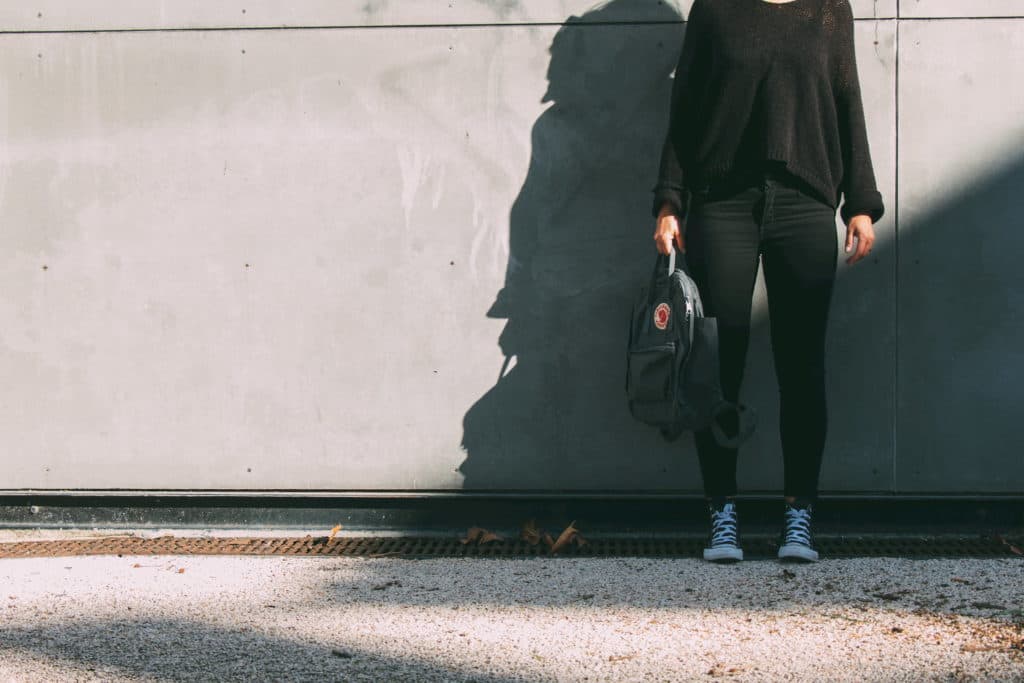 1st Year
2nd Year
1st Year
ID
Name
Semester
ECTS
Length
Personal Development and Therapeutic Communication
1st Semester
6
65 h

CP1. The Process of Self Awareness and Self Awareness
1.1. Self-awareness and self-knowledge as a person and professional
CP2 Therapeutic Communication Theories
CP3. The transfer / counter transfer processes
3.1. Emotional self-management strategies
CP4. The therapeutic impasses
CP5. The use of oneself in the therapeutic relationship
5.1. Impact of the self on the therapeutic relationship
5.2. Therapeutic Use of Self
CP6. Team Communication Strategies
6.1. Assertiveness
6.2. Inter and intragroup conflict and tension management

Advanced Nursing
1st Semester
4
36 h

CP1. Conceptual framework of nursing care
1.1. Nursing Development: discipline and profession
1.2. Characterization and Patterns of Nursing Knowledge
1.3. Quality Standards of Specialized Nursing Care
CP2 Advanced nursing and advanced practice
2.1. Concepts and Evolution
2.2. Professional development
2.3. Applicability of knowledge in advanced practice
2.4. Advanced Practice Templates
CP3. Nursing and Law
CP4. Client-centered care in mental health and psychiatry
4.1. Nursing practices and models applied to specialized advanced nursing
CP5. Classified terms for mental health nursing practice
5.1. Nursing diagnoses
CP6. Results and visibility of nursing care
6.1 Nursing Information Systems

Mental Health and Psychiatric Nursing
1st Semester
5
54 h

1. Fundamentals of psychiatric mental health nursing: Conceptual and historical framework;
2. Stigma and discrimination in mental health;
3. Nursing and biopsychosocial theories and models that constitute baseline references for the understanding of human phenomena in the area of mental health and clinical practice in Mental and Psychiatric Health Nursing (ESMP);
4. Assessment techniques: Observation, nursing diagnostic assessment interview (exam physical examination, mental state examination, anamnesis), use of assessment instruments / scales;
5. Classified language for the elaboration of ESMP diagnoses;
6. Sensitive indicators for specialized nursing care;
7. Quality standards of ESMP specialist care;
8. Documentary standard for the area of nursing specialty of mental and psychiatric health

Nursing Management
1st Semester
3
32 h

CP1. Nursing Care Management and Organization
1.1 The various levels of nursing care management
1.2 Comprehensive care and customer-centered care
1.3 Patient safety and risk management
CP2 People Management and Leadership
3.1. Clinical context leadership and conflict management processes
3.2 The Delegation
3.3 Secure Nursing Appropriations
3.4 Professional Performance and Performance Evaluation
CP3. Jurisprudence, Health Policy and Systems
1.1. Health Organization Specifics
1.2. Healthcare Reforms
CP4. Clinical Governance and Health Quality Management
2.1. Quality and development of health services
2.2 Health management and quality concepts, models and tools
2.3. Health outcomes: Indicators for better nursing practice

Nursing Research
1st Semester
3
32 h

CP1 – Evidence Based Practice:
1.1 Evidence-based practice and decision making;
1.2 Evidence Synthesis Methodologies;
1.3 Systematic literature review;
1.4 Methodological Quality Assessment;
1.5 Review Protocols.
CP2 – Research Drawings and Phases:
2.1 Research paradigms;
2.2 Research Steps;
2.3 Data Collection Techniques / Instruments;
2.4 Psychometric study of instruments;
2.5 Research Ethics.
CP3 – Data Analysis Methodologies:
3.1 Descriptive / Inferential Statistics: Statistical Programs;
3.2 Presentation, analysis and evaluation of quantitative data;
3.3 Data analysis assumptions in qualitative research;
3.4 Analysis / interpretation of findings from qualitative studies;
3.5 Statistical programs for qualitative data analysis.
CP4 – Writing / Interpretation / Dissemination of Scientific Knowledge:
4.1 Scientific writing and dissemination of results;
4.2 Writing of scientific articles.

Neuropsychopathology
1st Semester
6
65 h

CP1.Nervous system operation:
1.1. Anatomy and physiology of the nervous system;
1.2. Neuronal and sub neuronal information processing;
1.3. Neurological functions: perception, thought, attention, consciousness, movement, language.
CP2 Genetic and neurophysiological factors affecting mental health;
CP3.Mental disorders throughout the life cycle according to international classifications:
3.1. Theories of Psychological Development;
3.2. Management of mental and behavioral disorders;
3.3. Management of psychiatric emergencies;
3.4. Treatment of mental and behavioral disorders.
CP4.Pharmacological interventions in the various psychopathological situations.

Nursing Ethics and Deontology
1st Semester
3
32 h

CP1 – Ethical Principles in Health Care:
CP1.1 – Rationale of Clinical Ethics. Bioethical principles. Ethical, ontological and legal issues of praxis.
CP2 – Ethical Decision Making:
CP2.1 Nursing decision-making process in solving problems associated with specialized practice situations.
CP3 – The Nursing Code of Practice and the Regulation of professional practice in the context of specialized nursing practice. The ethical-deontological values and legal aspects inherent to the nursing exercise.
CP4 – Ethical, deontological and legal issues of specialized practice in mental and psychiatric nursing.

Systemic Family Approach / Family Therapy
2nd Semester
3
32 h

CP1. Systemic framework- The family with an ESMP focus system
CP2 Family assessment and specific assessment and intervention models
CP3. Perspective of family communication: effective and pathological communication
CP4. Systemic Interview
CP5. Narrative Therapy
CP5. Systemic approach to dependencies
CP6. Therapeutic alliances with families – ESMP specific intervention

Mental Health Promotion and Prevention
2nd Semester
5
54 h

1. Promotion of mental health (MS)
2. Prevention of mental illness and early intervention
3. Structural determinants of SM:
– Socio-environmental factors, global SM policy, mentally healthy communities; culture and environment; leisure activities; other factors (age, settings, work, elderly).
– Welfare and MS protection and promotion factors.
– Predisposing factors, precipitants and early signs / symptoms.
– Measures to prevent mental disturbance and protection of MS in specific groups.
– Impact of parents' mental problems on children's mental disorders.
– Awareness and risk reduction programs (stress, violence, suicide, alcohol, drugs and other addictions).
– Comorbidity and the effect of additive behaviors.
– SM in a disaster situation.
– Community-based participatory valuation models.
– Specific SM technical guidelines, legislation and policies – Education strategies and empowerment of the individual, groups and communities.

Models, methods and techniques of intervention in Mental Health
2nd Semester
7
75 h

CP1. Theories and Human Development;
CP2 Psychotherapeutic Theories and Techniques;
CP3. SM intervention models and programs;
1.1. Models and programs aimed at people, families, groups or communities;
1.2. Case Management by Referral Therapist;
1.3. Participatory Community Development Strategies;
CP2 Specialized Intervention in Mental Health;
CP3. Specialized Mental Health Intervention;
3.1. Psychotherapeutic Interventions;
3.2. Sociotherapeutic Interventions;
3.3. Psychoeducational interventions;
3.4. Psychosocial Interventions;
CP4. Psychosocial Rehabilitation Policies and Programs;
4.1. Intervention in the Recovery Process;
CP5. Integrated Continuous Mental Health Care;
CP6. National Mental Health Legislation and Compulsive Treatment Guidelines.

Clinical Teaching of Mental Health and Psychiatric Nursing
2nd Semester
15
205 h

CP1. Specialized Mental Health and Psychiatric Nursing Care (MHPN)
1.1. Conception, organization, provision and supervision of specialized nursing care to the person, family, groups and community in mental health and psychiatry contexts, with mobilization of nursing theoretical references and scientific evidence.
CP2. Clinical reasoning and reflection on practices in clinical context:
2.1. Reflection and discussion on specific and complex aspects of specialized practice: Application of theoretical frameworks in MHPN; Use of information systems in clinical decision making in nursing; Health outcomes sensitive to MHPN care;
2.2. Ethical Reflection on Specialized Contexts and Complex Situations: Clinical Decision Making in MHPN.
CP3. Writing and Discussion of Critical-Reflective Performance Report on the Practice of MHPN Specialized Care Performed in Clinical Context and Results Obtained.
---
Entry Requirements

The following may apply for enrollment and enrollment:

Holders of a degree or equivalent qualification in Nursing;
Holders of a foreign higher education degree, awarded following a first cycle of nursing studies, organized in accordance with the principles of the Bologna Process by a State adhering to this Process, lasting 240 ECTS;
Holders of a foreign higher education degree that is recognized as meeting the objectives of the degree of Nursing degree by the ESSLei scientific board; or,
Holders of a scientific or professional curriculum vitae who see their title /curriculum previously recognized by the ESSLei technical-scientific council.
Accreditation

State: Accreditated
Nº of years of accreditation: 6
Date of Publication: 08/06/2020
A3ES Accreditation
More Information

International Student
All information related to the  international student application should be consulted on our International Students webpage.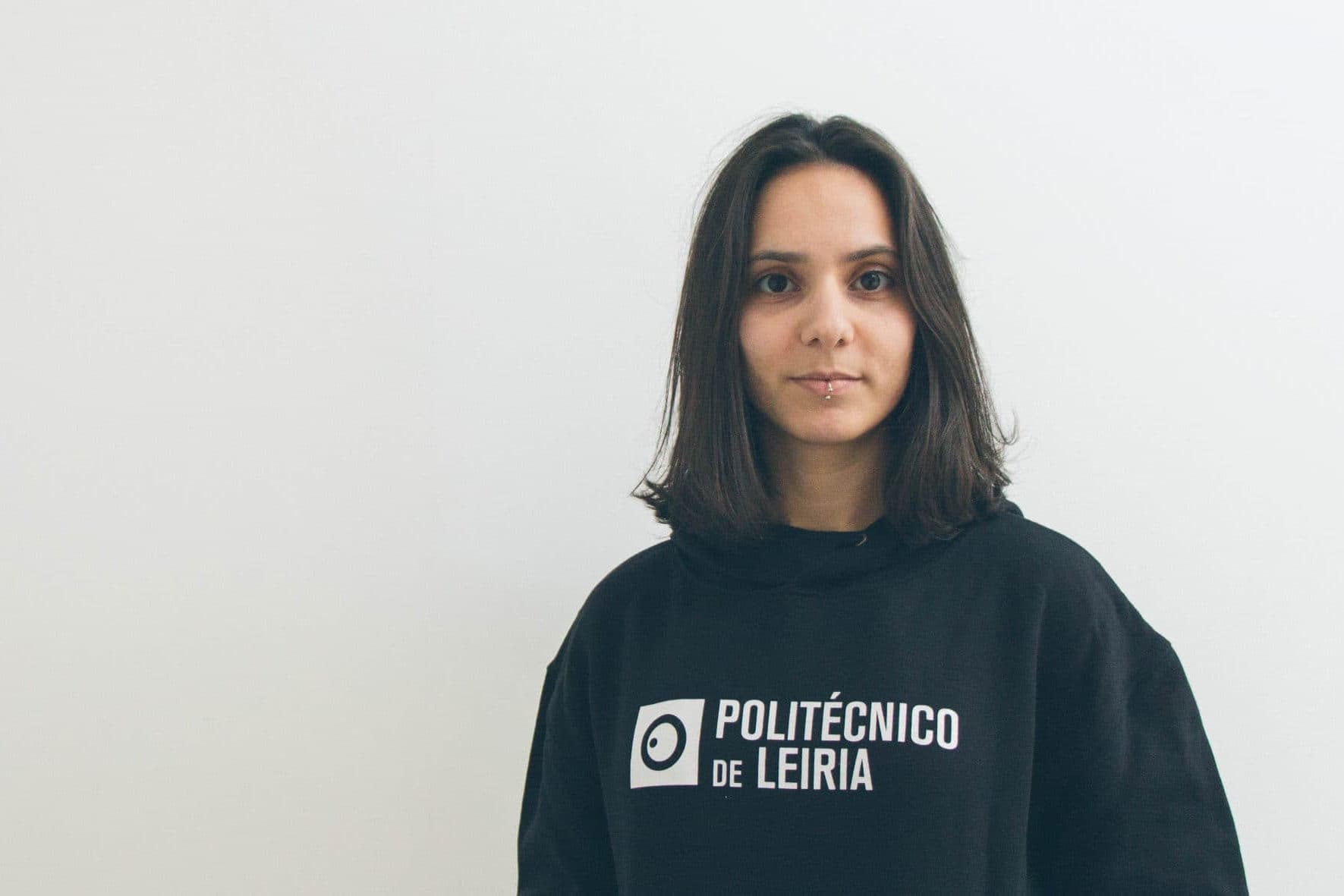 Enrolment Fee

General contingent: 0€
International student contingent: 500€
Tuition Fee

General contingent: 2000€
International student contingent: 3000€
---
Online Application
Use the button bellow to start your application.