sustainability in practice
u-Bike
All members of the academic community can apply to be assigned one of our u-Bikes, as long as they confirm they hold a driving license, regularly travel to and from campus on fossil fuel-driven vehicles and will commit to ride a minimum of 40 km (25 miles) per month (slightly over 1km per day).
If your application is successful, you'll receive one of our u-bikes, which will be yours for the next 6 months. You must meet the monthly mileage target and take good care of your bike. You will be responsible for the appropriate maintenance of your bike.
u-Bikes are equipped with a real-time georeferencing and communication system that will provide us with the path and km/miles travelled. All data collected is anonymous, in accordance with the law and data protection policy.
Plan your ride around the region of Leiria and its cities and explore the Portuguese sunny west coast.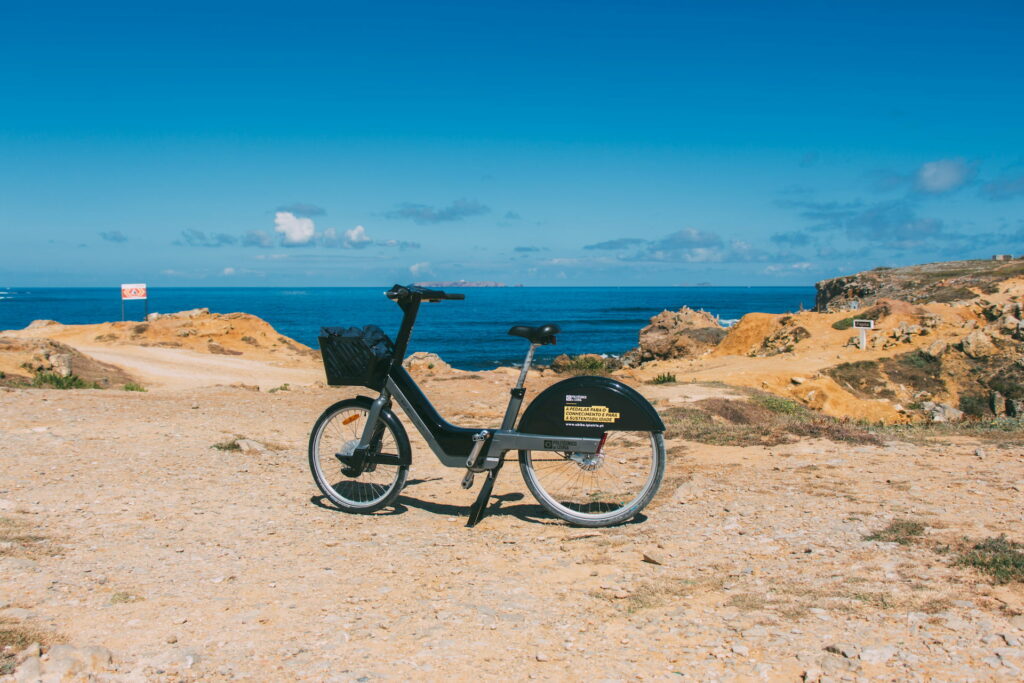 Explore the region of Leiria on two wheels