Portuguese Language Courses
Learning Portuguese, the fourth most spoken language worldwide, will allow you to not only upgrade your CV, but also to expand your career network.
Politécnico de Leiria offers Portuguese language courses to Erasmus/international students during term time. Occasionally, we run intensive Portuguese language courses during academic year breaks.
At the end of a course, we provide you with a certificate with the grade and level achieved, as well as the accreditation of 4 ECTS.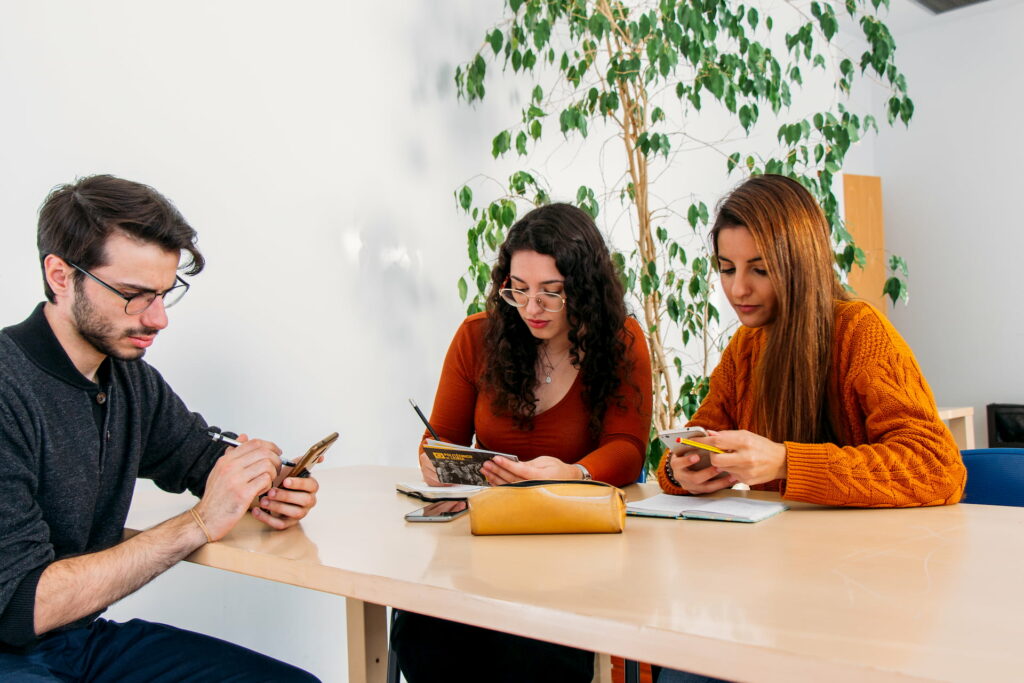 ---
Who can apply and when?
This course is available to all students on an international mobility study programme at Politécnico de Leiria and other external foreign students.
First Semester: from October to January (12 weeks) | 3/4 hours per week.
Second Semester: from late March to late June (12 weeks) | 3/4 hours per week.
---
Where is it taught?
| City | School | Level* |
| --- | --- |
| Leiria | ESECS | A1 | A2 | B1 | B2 |
| Caldas da Rainha | ESAD.CR | A1 | A2 | B1 | B2 |
| Peniche | ESTM | A1 | A2 | B1 | B2 |
---
Enrolment and Fees
If you wish to enrol in one of our Portuguese language courses, please fill out this form or send an email to plc@ilpleiria.pt.
Course fees are 50€ for Erasmus/international** students studying at the Politécnico de Leiria and 100€ for external students. Payment can be made by credit card, bank transfer or ATM (if you have a bank account in Portugal). Payment must be received in full before attending classes, as enrolment is only confirmed when payment is received.
The deadline for payment is March 23.
**Students enrolled in International Cooperation Programmes (eg Ecuador) do not pay course fees because that is included in the Cooperation Agreement.