Hand Therapy
Course Type:
Master's Programme
Programme Introduction
The Master's Programme in Hand Therapy is offered in association with the University of Burgos and provides a high level of technical and scientific training, enhanced by the association of the two institutions.
Students are expected to be able to use advanced and appropriate theoretical-practical tools to perform and provide excellent care to persons with functional impairment of the upper limb. The educational process will be based on the acquisition of competences in order to increase the domain of in-depth knowledge in the area of Hand Therapy in its multiple aspects, scientific and methodological, promoting multidisciplinary reflexive skills. The planning, management and organization capacities of upper limb rehabilitation services and / or programs in the different contexts and fields of intervention will be ensured in order to provide them with leadership skills. The development of critical thinking, both impractice and research, is fostered for proper integration into multidisciplinary teams, research projects or even research centres. This whole process will lead our master's students in to a path of personal and professional growth.
School
City
Vacancies
General and International student contingent: 15
Notice
DGES certification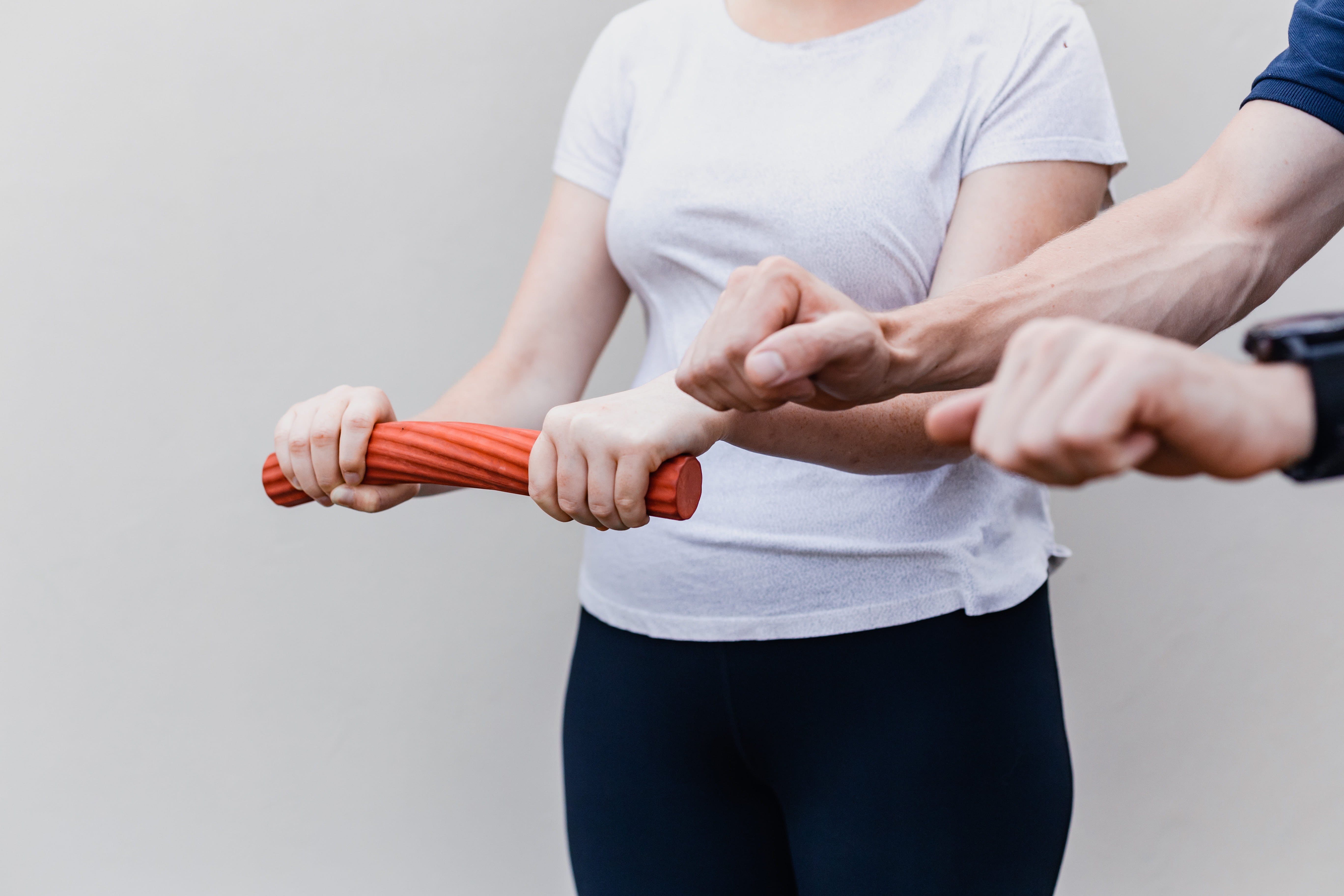 The Master's degree in Hand Therapy forms reeducators of the upper limb and hand, a designation adopted by the Portuguese Association of Hand Therapy considering the international guidelines. These may be occupational therapists and/or physiotherapists who specialize in the rehabilitation of people with conditions affecting the upper limb.
To the reeducator of the upper limb and hand, it is required to perform post-graduation training and to have clinical experience. The intervention with musculoskeletal, neurological, surgical or other conditions, which cause alteration or even loss offunction of the upper limb, are complex requiring a specific knowledge at this level and in several domains.
1. Year
2. Year
1. Year
ID
Name
Semester
ECTS
Length
Assessment and Diagnosis
1S
6
55 h

CP1. Anamnesis and clinical history
CP2. Upper Limb Physical Examination
CP3. Clinical Evaluation of the Elbow
CP4. Clinical Evaluation of Hand and Fist
CP5. Upper Limb Imaging

Clinical Conditions of the Upper Limb
1S
9
85 h

CP1. Central and peripheral neurological pathologies
CP2. Anatomy of the Brachial Plexus
CP3. Scapular Waist Dysfunction
CP4. Scapular Waist Assessment / Treatment
CP5. Specific mobility of the shoulder girdle
CP6. Elbow dysfunctions
CP7. Differential Diagnosis of Elbow Pathology
CP8. Elbow Assessment / Treatment
CP9. Dupuytren's contracture
CP10. Distal radius fracture
CP11. Soft tissue lesions of the proximal interphalangeal joint
CP12. Osteoarthritis of the thumb
CP13. Arthritis splints and joint protection techniques
CP14. Finger and carpal fractures
CP15. Spinal cord injury: clinical reasoning of hand and wrist conditions
CP16. Rheumatic pathology: definition, methods, techniques and protocols of therapeutic intervention.
CP17. Sensitivity changes

Clinical Reasoning and Critical Thinking
1S
3
30 h

CP1. Clinical reasoning
CP2. Critical thinking
CP3. Clinical reasoning and patient centred care
CP4. Clinical decision making

Skin Conditions, Motor Control and Pain
1S
9
85 h

CP1. Cutaneous pathology in hand therapy conditions
CP2. Pre and post-surgical wound and direct scarring nomenclature; Process of normalisation of healing
CP3. Mesotherapy, hydrogel and silicone techniques; Tape on the treatment of scars
CP4. Conduct and guidance in the manipulation of the joint system by joint contractures and limitations caused by
clinical procedures and tegumentary pathologies of the upper limb
CP5. Guidance and adaptations of functional daily life activities.
CP6. Clinical cases, intervention techniques in oedema, complex regional pain syndrome, stiffness and scarring. Skills
workshops including clinical reasoning for splint design, exercise prescription and motor imaging programs
CP7. Types of pain, pain ladder and inflammatory process
CP8. Pharmacology applied to pain management
CP9. Gate control theory in the approach of the painful stimulus
CP10. New approaches and alternative therapies in pain management

Biomaterials
1S
3
20 h

CP1 Introduction to biomaterials (concept, classes, historical, ethical and regulatory aspects)
CP2 Properties of solids and materials (theories and criteria of failure, fracture, fatigue, friction and wear; properties of
elasticity and viscoelasticity).
CP3 Mechanical behaviour of natural and synthetic tissue structures
CP4 Metallic Biomaterials: Advantages, Disadvantages and Applications
CP5 Polymeric Biomaterials: Advantages, Disadvantages and Applications
CP6 Ceramic biomaterials and composite materials: advantages, disadvantages and applications

Hand Therapy in Musculoskeletal Conditions
2S
7
70 h

CP1. Tendon apparatus of the upper limb: flexor and extensor
CP2. Pre- and post-surgical treatment of musculoskeletal lesions of the upper limb: splints and reeducation techniques
CP3. Specific protocols for therapeutic intervention in the different clinical conditions of the upper limb
CP4. Anatomo-physiological principles of the upper limb lymphatic system;
CP5. Evolution of the Leduc, Vodder and Godoy Methods and protocols of manual lymphatic drainage of the upper
limb;
CP6. Specific techniques of therapeutic intervention: Kinesiotaping, functional ligatures, electrotherapy applied to
Hand Therapy (ultrasound, thermotherapy, electrostimulation, TENS, Burst, Laser)
CP7. Sports injuries of the upper limb: definition, methods, techniques and protocols of therapeutic intervention
CP8. Work-related musculoskeletal injuries

Hand Therapy in Neurological Conditions
2S
7
70 h

CP1. Anatomic and physiological revision of the central nervous system
CP2. Paradigm of the rehabilitation of the user with central nervous injury: treatment techniques with a focus on the
holistic perspective of the person
CP3. Brunnstrom technique: approach of the person with hemiplegia
CP4. Concept of PANAT in the treatment of neurological lesions
CP5. Bobath's concept of neuromuscular injury approach
CP6. PNF technique – Kabat in the reeducation of neuromusculoskeletal injuries
CP7. Global Postural Reeducation (GPR): Concept of globality, individuality and causality
CP8. Mirror therapy: principles and applications
CP9. Motor imagination: principles and applications
CP10. Constraint induced movement therapy: principles and applications
CP 11. Le Métayer technique applied to the upper limb
CP11. Clinical reasoning with selection of specific techniques and splints for the upper limb

Hand Therapy in Specific Conditions
2S
7
70 h

CP1. The osteoarticular, tendinous and neurological lesions of the wrist and fingers: definition, methods, techniques
and protocols of therapeutic intervention
CP2. Burns of the upper limb: characterisation, methods, techniques and protocols of therapeutic intervention
CP3. Malformations: classification and therapeutic intervention
CP4. Amputations: classification and pre and post prosthetic training. Types of upper limb prosthesis.
CP5. Correction and reeducation of macro and micro injuries

Assistive Technologies and Digital Fabrication
2S
5
50 h

CP1.1. ISO 9999 classification: different Ap classes
CP1.2. Compensation and replacement of deficient functions using AP
CP1.3. Orthoses and prosthetics: different types (analysis and construction)
CP2 CAD Modeling and 3D Scanning Systems:
CP2.1. Basic concepts of modeling.
CP2.2. 3D Scanning Systems.
CP2.3. Processing of medical images for the definition of 3D models.
CP2.4. Processing of scanned 3D models or medical imaging models.
CP2.5. Ergonomic and universal design concepts for additive manufacturing technologies.
CP3 Additive Manufacturing Technologies:
CP3.1. General fundamentals and classification of additive manufacturing technologies.
CP3.2. Selection of biomaterials for use in the production of medical devices.
CP3.3. Additive technologies for photopolymerization of resins.
CP3.4. Analysis of clinical cases.

Research Methods
2S
4
40 h

CP1. Quantitative research projects
CP2 Techniques and instruments for quantitative data collection
CP3. Design and validation of questionnaires, scales and inventories.
CP4. Computer applications for quantitative data analysis: SPSS and AMOS
CP5. Univariate, Bivariate and Multivariate Analysis
---
Entry Requirements

May apply for the master's degree:

Holders of the degree of licensee or legal equivalent in physiotherapy oroccupational therapy, conferred by a national higher education institution;
Holders of a foreign higher academic degree,or legal equivalent, in physiotherapy or occupational therapy conferred following a 1st cycle of studies organised inaccordance with the principles of the Bologna process by a state adhering to this Process;
The holders of a foreignhigher academic degree, which is recognized by the Technical-Scientific Council (CTC) of the Sciences Health School ofthe Polytechnic of Leiria (ESS-PL) as satisfying the objectives of the degree of licensee in physiotherapy or occupationaltherapy or in related areas;
The holders of a school, scientific or professional curriculum, which is recognized by theESS-PL CTC as attesting the ability to perform this cycle of studies.
Accreditation

State: Accredited
Nº years of Accreditation: 3
Dateof Publication: 06/10/2021
A3ES Accreditation
More Information
Enrolment Fee

General contingent: 50€
International student contingent: 500€
Tuition Fee

General contingent: 2000€
International student contingent: 3000€
---
Online Application
Use the button bellow to start your application.
---