Communication and Media
Course Type:
Master's Programme
Programme Introduction
The Master's degree in Communication and Media aims to provide graduates with an integrated set of dynamic skills, firmly grounded in knowledge and skills of advanced level of understanding in the scientific area of Communication Sciences. This course intends, on one hand, the formation of versatile professionals in the area of the different types of communication, with communicational and technological skills, and secondly, to enhance the learning of scientific knowledge in the field of communication sciences. Thus, one of its goals is to seek answers to the new challenges that present themselves to the different valences and professional environments where communication takes leading role, requiring a new action based on criteria of efficiency and productivity, and identify lines of research relevant to the scientific development of this subject area.
School
City
Vacancies
General and International student contingent: 25
Notice
DGES certification
The main guidelines of the syllabus are rooted in the development of scientific and technical skills of professional advanced level:
Analyze different perspectives on the development of the relationship established between the Communication, the Media and Marketing;
Acquire knowledge adjusted to the activities of Communication and Media in different professional environments;
Establish goals and set policies for their planning and implementation of practical and theoretical contexts;
Using the tools available and adjusted to the full exercise of the activity, with the competences and vocation the company/organization;
Understand the role of Media in the society and in corporate and business communications, and how to organize and develop communication products;
Recognize the contribution to lifelong learning, adaptability and integration of professionals, with the inherent strengthening of employability at local, regional, national and European level.
1st Year
2nd Year
1st Year
ID
Name
Semester
ECTS
Length
2073101
Organizational Behavior and Internal Communications
1st Semester
7.5
37,5 h

1.Do marketing transacional ao marketing relacional
1.1. Da revolução tecnológica à revolução dos clientes
1.2. Conceitos e fundamentos do marketing relacional
1.3. As implicações do marketing relacional
2. Fidelização de clientes
2.1 Programas de fidelização: prós e contras
2.2 Orientação para o mercado vs orientação para o cliente
2.3 As fontes de valor para o cliente como determinantes da lealdade de clientes
3. A Comunicação na captação e fidelização de clientes
3.1 Inbound Marketing
3.2 A comunicação na gestão de relacionamentos clientes: estratégia de comunicação multicanal

2073201
Media, Communication and Press Office
1st Semester
7,5
37,5 h

Module 1.
INTEGRATED COMMUNICATION OF MARKETING OF THE ORGANIZATIONS Dates: October 12 – November 1Module 2.PUBLIC
RELATIONS, INSTITUTIONAL COMMUNICATION AND PROTOCOL Dates: November, 2 – 29Module 3.MEDIA
CONTENT, BRANDING, COMMUNICATION AND PROMMOTION Dates: November, 30 – December, 19Module
4.COMMUNICATION, PUBLIC RELATIONS AND EVENTS ORGANIZATION Dates: January, 4-30

2073103
Research Methods in Social Sciences and Communication
1st Semester
7.5
37,5 h

THE PRODUCTION OF KNOWLEDGE IN COMMUNICATION – THE STATE OF ART IN PORTUGAL
DESIGN A RESEARCH PROJECT
2.1. Scientific information access and management tools
2.2. Definition of research topic
2.3. Literature revision
2.4. Stages of the process of an investigation
2.5. Search types
2.6. Research plan construction
THE INVESTIGATION PROCESS
3.1. Sampling
3.1.1. Methods of Sampling
3.1.2. Sample size
3.2. Methods of data collection
3.2.1. Questionnaire survey
3.2.2. Interview Survey
3.2.3. Other data collection method
3.3. Data analysis and interpretation
3.4. Statistical Analysis Tools
4. THE RESEARCH REPORT
4.1. Writing research work
4.2.Presentation of research work

2073202
Global Dynamics of Information and Proximity Journalism
1st Semester
7,5
37,5 h

The 'global' concepts and 'local'Dynamics of a globalized societyThe concept of proximityGlobalization and regionalization information
Structure and media market
Supply and demand of journalistic products
Segments of information and production routines
Construction of newsworthiness
Social actors and the media
The relationship between journalists and sources
Ethical and deontological principles
Communication management
Media, Development and Citizenship
Media and Public Space: relations with institutions and citizens
Contexts and practices of media outreach
Industry trends and challenges

2073105
Communication Management, Advertising and Brands
2nd Semester
7,5
37,5 h

Critical factors in the communication process
Human communication and communication products
Communication and branding
Communication and marketing over the internet
Promoting brands through new media
Good practices in brand management: case studies
Media planning
Negotiation with agencies and media centers

2073106
Communication and Relationship Marketing
2nd Semester
7,5
37,5 h

From transactional marketing to relationship marketing
1.1. From the technological revolution to the customer revolution
1.2. Concepts and fundamentals of relationship marketing
1.3. The implications of relationship marketing
Customer Loyalty
2.1 Loyalty programs: pros and cons
2.2 Market orientation vs. customer orientation
2.3 The sources of value for the customer as determinants of customer loyalty
Communication in customer acquisition and loyalty
3.1 Inbound Marketing
3.2 Communication in Customer Relationship Management:multichannel communication strategy

2073203
Communities and Digital Networks
2nd Semester
7,5
37,5 h

Network and interactivity communication models
From technological convergence to network organization
New Media System Brands in digital contextMultimedia, Crossmedia, Transmedia
2. Sociopolitical participation, democracy and digital citizenship Digital
Communities and Identities Audiences and Micro Spaces: spectators and participants Social movementsNetwork user interaction dynamics
Access and information in digital space

2073108
Management, Business Communication and Entrepreneurship
2nd Semester
7,5
37,5 h

I
1.1. Introduction to the study of Creative Economy
1.2. The concept of Creative and Cultural Industries
1.3. Analysis of the Creative and Cultural Industries sector
II
2.1. Market analysis: The fragmentation of publics and audiences;
2.2. The long tail model
2.3. Convergence culture, participatory culture and Transmedia Storytelling
2.4. Business Models and Media Management as a Study Area
2.5. Management concepts and business models of media companies
2.4. The media sector in the context of creative industries and competitive challenges
III
3.Marketing and Communication Applied to Media and Cultural Products
3.1. Strategic models applied to marketing and Porter's 5 forces attractiveness model applied to the Media
3.2. Project marketing and communication and fundraising
3.3. Project Management, Business Models and Entrepreneurship
3.4. Business plan and funding applied to media organizations
3.5. Design thinking and business plan (Canvas)
---
Entry Requirements

Holders of an undergraduate degree in the areas of Management, Communication, Human Resources and other areas directly related to this study cycle;
Holders of foreign academic degree of a 1st study cycle organized according the principles of the Bologna Process offered by a State that has adhered to this Process, in the area mentioned in paragraph a);
Holders of foreign academic degree recognized by the scientific body of the establishment of higher education as an undergraduate degree, as long as it is in the area mentioned in paragraph a);
Holders of an educational, scientific or professional curriculum, recognized as attesting the capacity to carry out this cycle of studies by competent scientific body of the establishment of higher education (subparagraph d)) of paragraph 1 of article 17 of the Decree Law 74/2006, of 24 March, with changes introduced in subsequent normative).
More Information

Observations
The study cycle will have duration of 4 semesters and has been structured in the following manner:
The 1st semester comprises 4 curricular units, for a total of 30 credits;
The 2nd semester has a total of 4 curricular units and 30 credits;
In the 3rd semester, students perform the curricular unit Seminar with 15 credits and initiates the development
of the CU Project, which should be completed in the 4th semester (30 credits).


Contacts
E-mail: estudante.internacional@.ipleiria.pt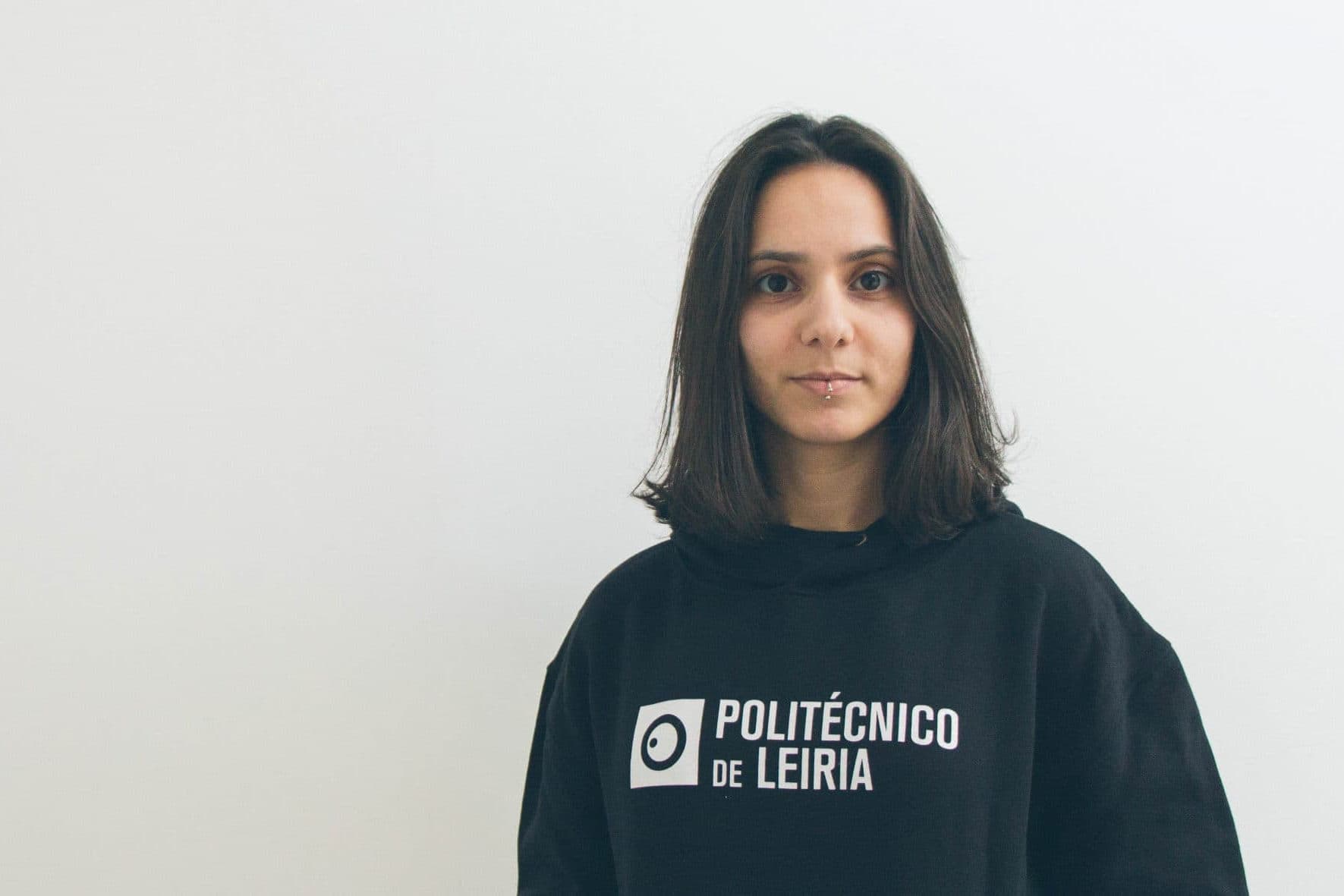 Enrolment Fee

General contingent: 50€
International student contingent: 500€
Tuition Fee

General contingent: 1140€
International student contingent: 3000€
---
Online Application
Use the button bellow to start your application.