Exercise Prescription and Health Promotion
Course Type:
Master's Programme
Programme Introduction
Physical activity, exercise, sport, health and quality of life are interconnected concepts that have received increasing attention and discussion. The urgency of such concepts in contemporary societies is a subject of periodic recommendations by WHO, UNESCO and the UN. Several intervention policies have been fostered by governmental institutions to address the behavioural epidemic, which includes changes in social habits and lifestyles – sedentarism, physical inactivity, overweight and obesity, type II diabetes and hypertension.
As stated in Order N.º 8932/2017, it is clear the intention to identify the National Health System (NHS) as "a key facilitator of the coordinated and broader promotion of physical activity, assuming as a function the integration of this determinant within the different stages of health promotion and disease prevention".
In this sense, the Politécnico de Leiria aims to develop innovative training, through the articulation between four main vectors of intervention:
1) NHS health care;
2) product technology and innovation in the monitoring of physical activity levels;
3) to work actively in the community in the scope of pilot projects promoted by the General Direction of Health, Regional Administrations of Health;
4) practical application of knowledge in specific prescription to the individual.
School
City
Vacancies
General and International student contingent: 25
Notice
DGES certification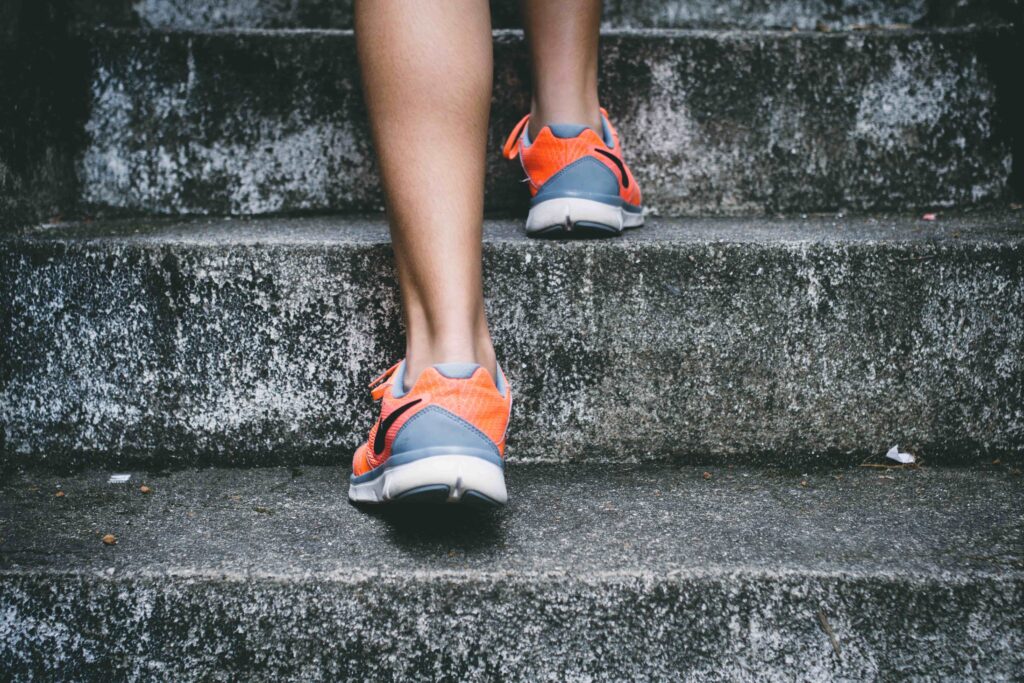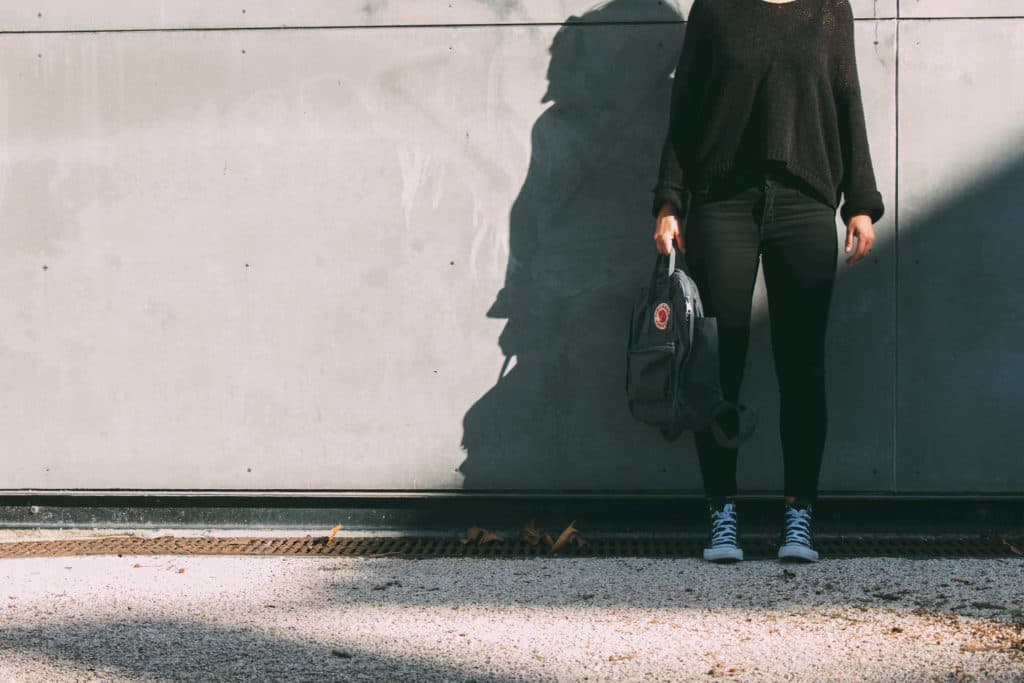 1st Year
2nd Year
1st Year
ID
Name
Semester
ECTS
Length
Biophysics of Exercise
1S
5
35 horas

Introduction to Biophysics:
– Background of Biophysics;
– Study object;
– Biomechanical Principles;
– Bioenergetic Principles;
– Mathematical bases for the study of Biophysics.
Physics for biomedical applications:
– The study of the regulation and control of simple physiological systems;
– Nervous conduction;
– The regulation and maintenance of body temperature;
– Study of blood circulation;
– Study of respiratory function.
Areas of biophysical intervention:
– Kinetics and Kinematics of human movement;
– Relationship between the mechanics of the movement and its energy cost;
– Biophysics of specific sports gestures;
– Biophysical evaluation of the training state.

Law and Ethics
1S
2
15 horas

1. Assumptions, foundations of ethics: morality – problem of definition, reason and impartiality; ethics – definition, method, legitimacy and limits of ethics.
2. Ethical theories – deontological ethics, teleological ethics, ethics of virtues, libertarian philosophy.
3. Ethics and its social and sporting responsibility.
4. Practices and applications: academic ethics – the issue of plagiarism; ethics and competitiveness; ethics of professions; sports ethics, the fight against doping.
5. Ethical Dilemma in Sport, how to decide based on what.
6. Research in the sports sciences, through the elaboration of scientific articles with the tutor of the UC teacher. 7.Analysis of codes of ethics and deontology in sport through the "National Plan of Ethics in Sport" IPDJ. And of the "Olympic Education" of the Portuguese Olympic Committee. Partners of IPLeiria / Esecs.

Clinical Exercise Prescription I
1S
7
60 horas

Exercise assessement and prescription:
– Pulmonary desease;
– Diabetes;
Neuromuscular Pathologies:
– Miocardial infarction;
– Multiple sclerosis;
– Muscular distrophy;
– Parkinson.
Squeletal Conditions:
– Rheumatoid arthritis;
– Osteoartrhitis;
– Non specific back pain;
– Osteoporosis;
– Vertebral disorders.
Neoplastic, Immunologic, and Hemtologic Conditions:
– Cancer;
– Immune system and physical activity;
– Hematológic disorders;
– Chronica fatigue syndrome

Exercise Assessment and Monitoring
1S
7
60 horas

1. Fitness assessment, risk stratification and exercise safety
– Risks and benefits of physical activity
– Health screening and Risk Stratification.
2. Fitness assessment methods
– Endurance, strenght and body composition assessment protocols.
– Description, instruments and methods.
– Hands-on in Practice environment.
3. Exercise prescription
– Endurance, strenght and body composition prescription.
– Prescription main guidelines.
– Training methodology.
– Hands-on in Practice environment.
4. Case-studies
-Case-studies.
5. Technology associated with physical activity promotion and monitoring:
– Pedometers;
– Accelerometers;
– Heart reate monitors;
– Accelerometry and heart rate monitors;
– Smart fabrics and sensers;
– GPS and geographical informatino.

Research Methodology
1S
3
25 horas

C1. Introduction to scientific research;
C2. Quantitative research paradigm (statistics: population and sample, variables, introduction to the concept of probability, descriptive statistics: measurements of location and dispersion, distributions, inferential statistics: statistical hypotheses, estimation of parameters, statistical tests);
C3. Qualitative research paradigm (content analysis);
C4. Phases of the research process (identification of the problem, critical analysis of the literature, construction of the hypotheses, variables, research design, sampling, data collection (observation, measurement scales, fidelity and validity, questionnaire, interview);
C5. Research article (structure and standards for preparation, critical analysis of bibliography, presentation of citations and bibliographical references, tables and figures);
C6. Inferences based on magnitudes in Sports Science research: qualitative interpretation of the practical / clinical effects of the results.

Seminar
1S
6
45 horas

The contents of this curricular unit will be identified and adjusted to the thematic and methodological paths that the student intent to develop throughout their individual formation

Technology and Innovation for Exercise and Health
2S
6
45 horas

Introduction to Innovating Technology:
– Acquisition and Treatment of Biosignals;
– Acting objects and Pedagogic Features;
– Equipment-User Interaction;
– Framing of Artificial Intelligence;
Product Design and Development:
– From Idea to Design;
– CAD Tools for Planning;
– From Idea to Materialization;
– Registration of Ideas and Patents;
– Development and Marketing.
Areas of technological intervention:
– Strength Training Monitoring;
– Physical Condition Assessment;
– Kinesiological Evaluation of the Movement;
– Screening and Diagnosis.

Community Intervention
2S
5
30 horas

1) Physical Activity: contextualization, benefits and recommendations for different contexts and groups;
2) Physical Activity: intervention perspectives, structural factors and intervention modalities;
3) Physical Activity, Health and Community and their interrelationships;
4) Community intervention: foundation for healthy populations and communities:
4.1) Community projects and it application in different contexts and groups;
4.2) Multidisciplinary strategies to increase Physical Activity;
4.3) Supporting social and physical environments in the community intervention project;
4.4) Active transportation;
4.5) Models and methodologies of Community Intervention;
5) The relationship between Science, Theory and the Community Intervention Project;
6) Community intervention project: design, management and evaluation.

Clinical Exercise Prescription II
2S
7
60 horas
Training Planning and Periodization
2S
4
30 horas

C1. Models of Periodization: Classic (Matveiev, Bompa), intensive loads (Tschiene), concentrated loads (Verkhoshansky), tactical models for team sports.
C2. Periodization of physical training: muscle strength and power; speed, agility and coordination; aerobic and anaerobic endurance; flexibility. Training simultaneously. Training and detraining: specific considerations.
C3. Procedures periodization of technical and tactical training: integrated models framing the interaction between the physical capabilities and tasks of cognitive and perceptual-motor dominance.
C4. The multi-year cycles and the athlete's career.
C5. Strategies modeling of competitive performance: theory of localized optimization of sporty shape and extension of the theory of states of high pace.
C6. Quantitative Models for training, fatigue and performance: boost training (Bannister); models for Endurance Sports (Mujika, Chatard); models for team sports (Bangsbo, Reilly).
C7. Overtraining.

Supplementation and Nutrition
2S
6
45 horas

C1. Characterization and regulation of metabolism and energetic substrates.
C2. Nutrition and energy: quantification of the energy value of food, of total energy expenditure and its energy regulation for weight control, energy balance and body composition, and the relationship between diet and exercise.
C3. Hormonal interactions: endocrine responses to different types of feeding and different types of exercise.
C4. Methodologies for evaluation of nutritional status, nutritional value of foods and assessment of body composition.
C5. Diagnosis and intervention for the prevention and management of metabolic and cardiovascular diseases through physical activity and exercise.
C6. Characterization of the main eating disorders.
C7. Specific needs of athletes in macro and micro-nutrients: energy sources; protein requirements; regulation of water content; and intervention strategies.
C8. General dietary supplementation in performance and hypertrophy

Marketing and Communication
2S
2
15 horas

1. Introduction to marketing communication; functions and objectives of communication; identify the fundamental concepts of marketing; to value the importance of marketing in an evolutionary and integrated perspective.
2. Physical activity, exercise and sport behaviours; individual, group and cultural variables; marketing communication process elements; explanatory models of the types of consumer response to marketing communications and their relationship to communication planning and strategy.
3. Identify an operational view of the marketing valences in physical activity, exercise and sports; understand segmentation and positioning concepts in the brand management process.
4. Quality as a strategic factor in intervention programs in the community; marketing and quality management; implications of quality in sports management.
5. Maketing-mix of sport.
6. Develop an innovative marketing plan; measuring the effectiveness of the marketing and communication plan; benchmarking.
---
Entry Requirements

May apply to the master course:

a) Holders of a first degree or equivalent, awarded by national higher education institution in the areas of Sport Sciences, Health and other related areas;

b) Holders of a foreign academic degree, or equivalent, awarded following a 1st cycle of studies organized according to the principles of the Bologna Process by a State adhering to this process in the areas of Sport Sciences, Health and other related areas;

c) The holders of an academic, scientific or professional curriculum that is recognized by the Scientific-Technical Council of ESECS, as attesting the capacity to carry out this cycle of studies.

International Student
All information related to the international student application should be consulted on our International Students webpage.
Accreditation

State: Accredited
Number of years of accreditation: 6 years
Publication date: 07/05/2019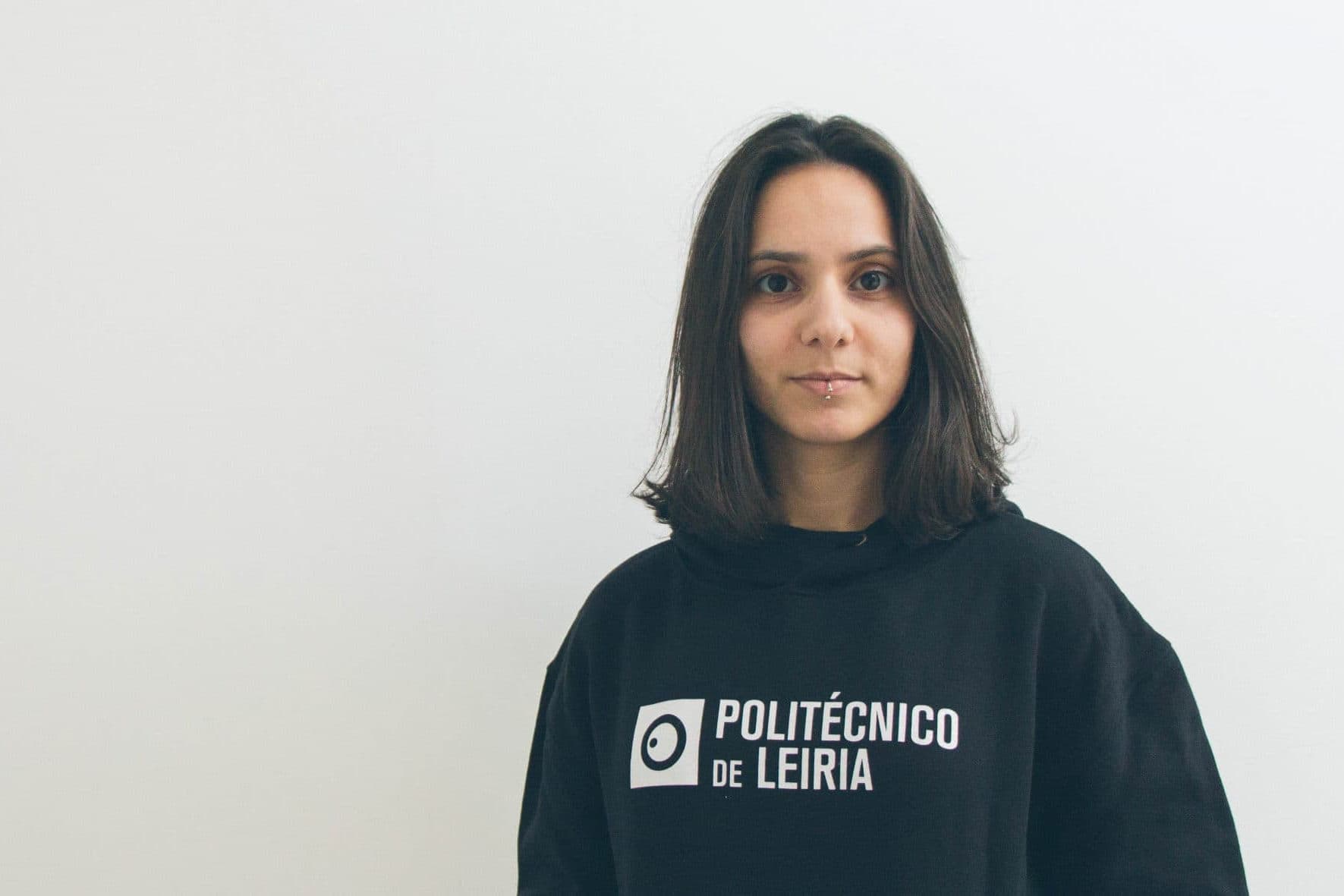 Enrolment Fee

General contingent: 50€
International student contingent: 500€
Tuition Fee

General contingent: 1140€
International student contingent: 3000€
---
Online Application
Use the button bellow to start your application.