Palliative Care
Course Type:
Master's Programme
Programme Introduction
The 2nd Cycle of Studies in Palliative Care (PC) receives the contribution of several sciences that support the production of knowledge and performance in the scientific area of Health Sciences and other health areas, with the objective of post-graduate training individuals who perform or intend to perform functions in different contexts of PC.

The students of the Master in PC must develop specific skills in terms of: a critical analysis of contexts, projects, devices and activities of PC; Clinical practice at the level of PC; Design and implementation of projects and dynamics of PC, in formal and non-formal clinical contexts; Team intervention in the field of PC in formal and nonformal clinical contexts; impact assessment of projects and actions of PC
School
City
Vacancies
General and International student contingent: 25
Notice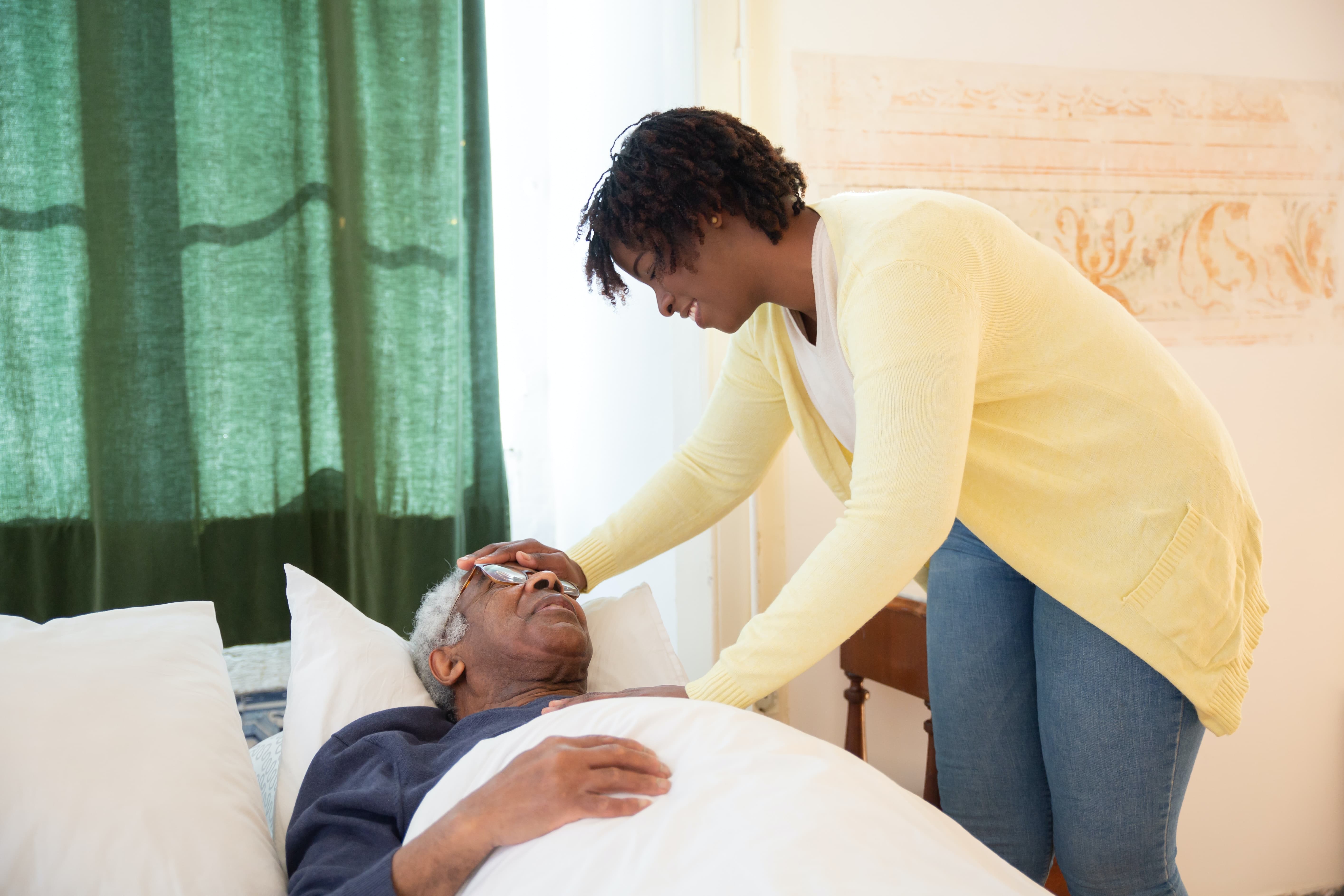 Students should develop specific skills in terms of:
Understand the values and principles of PC and mobilize them for care practice;
Demonstrate skills in the implementation of an integrated care plan and centralized in the palliative person, family and social group of belonging, relieving suffering, through the maximization of their potential;
Demonstrate skills of ethical and critical reflection in the analysis of complex situations in PC;
Develop care practice experiences with different PC teams, whether inpatient or community, in the country and/ or abroad;
Develop technical skills, clinical judgment and care practices based on evidence that generates innovation in the PC provision/ organization models;
Play an active role in organizational change processes aiming at the highest quality of care and the creation of health value.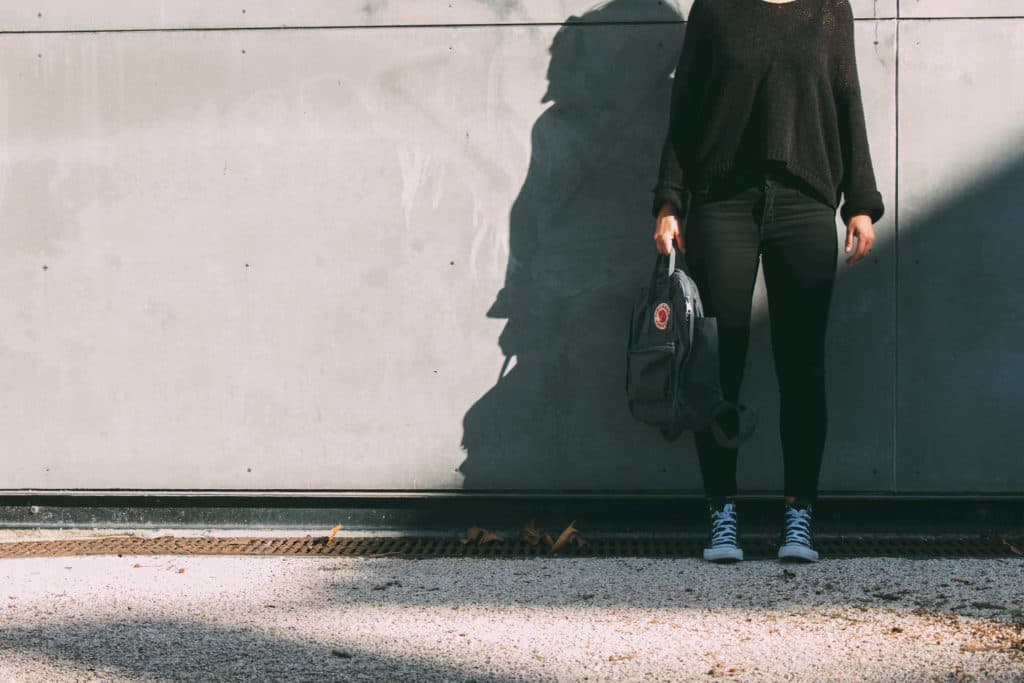 1 Year
2. Year
1 Year
ID
Name
Semester
ECTS
Length
Philosophy and Principles of Palliative Care
1S
2
21 h

C1. Historical aspects of Palliative Care
C2. Suffering, death and dying in human beings: an anthropological and sociological perspective
C3. Personal and professional development
C4. PC theories, models, values, principles and assumptions
C5. Principles of the care process: systematic assessment of patient and family/caregiver needs; use of standard
scales and use the most recent evidence; personalized and interdisciplinary care plan
C6. The exercise of spirituality as a structural element for an adequate adaptation to the end of life

Health Management
1S
3
32 h

CP1. Health care and nursing management processes (concepts, levels, functions;)
CP2. Strategic People Management (leadership, delegation, secure staffing, supervision, conflict management)
CP3. Economic aspects in health (financing and health care as goods and services)
CP4. Health Management Support Tools
CP5. Risk Management (Institutional and Clinical Governance, performance and evaluation in health units)

Teamwork, Organization and Management of Palliative Care Services
1S
3
32 h

CP1. Principles and strategies of Teamwork, Organization and Service Management in PC
CP2. Management and Strategy applied to PC Programs (clinical case management, conflict management and self-care
among professionals; marketing in PC)
CP3 Models of Organization and Management/ Management in PC: monitoring and improving quality; quality in PC
services; health accreditation and certification; contracting and quality indicators
CP4 Patient safety in palliative care
CP5 Principles of Logistics and Financial Management in Palliative Care Services

Ethics in Palliative Care
1S
2
21 h

C1. The distinction between ethics, morals and legal order. Ethical principles in health care. The concept of human
dignity and fundamental human rights.
C2. The clinical relationship as a tacit contract that is configured as a legal duty. Professional ethics.
C3. The codes of ethics of the various health professions.
C4. Ethical decision making
C5. The ethical and legal doctrine of informed consent as a materialization of respect for individual self-determination.
Express consent and presumed consent.
C6. Suspension or refraining from futile means of treatment. The specificity of the persistent/permanent vegetative
state. The living will and advance care guidelines as a legitimate exercise of autonomy.
C7. The distinction between euthanasia and suspension of futile means of treatment.

Helping Relationship and Communication
1S
8
86 h

C1. Help Relationship and Counseling
C2. Communication in PC: principles, basic skills and self-knowledge
C3. Communicating in complex situations: communicating bad news, how to deal with uncertainty, a conspiracy of
silence, aggressiveness, therapeutic obstinacy and others
C4. The practice of decision making in PC and guarantee of autonomy
C5. Family Conference
C6. Human Suffering/Preservation of dignity.
C7. Hope Management
C8. Spiritual Care: Diagnosis and intervention

Symptomatic Control in Palliative Care I
1S
8
86 h

General principles for symptom control, aimed at well-being and quality of life;
Epidemiological Reality, Etiology and Pathophysiology;
Evaluation of the multidimensionality of the patient in PC.
Pharmacological and non-pharmacological approaches to the treatment of pain and symptoms.
4.1. Most prevalent symptoms [Pain; Respiratory (Dyspnea, Cough); Digestive (Anorexia; Dysphagia; Xerostomia;
Mucositis; Nausea and Vomiting; Hiccups; Constipation; Occlusion); Neuropsychic (Delirium; Anxiety; Depression;
Tremors; Insomnia); Asthenia; Cachexia; Itching];
4.2. Spiritual Care: Models and interventions; Hope and Dignity;
4.3. Specificities in people with oncological, neurodegenerative diseases (Amyotrophic Lateral Sclerosis; Multiple
Sclerosis; Dementia; Parkinson's Disease; among others), Organ failure and AIDS;
Individualized Care Plan in PC illuminated by the actual ethical-legal standards.

Elective I
1S
4
43 h

Choose one of the two following options:

CP1. Conceptual framework of nursing care
1.1. Nursing Development: discipline and profession
1.2. Characterization and Standards of knowledge in nursing
1.3. Quality Standards for Specialized Nursing Care
CP2. Advanced nursing and advanced practice
2.1. Concepts and Evolution
2.2. Professional development
2.3. Applicability of knowledge in advanced practice
2.4. Advanced practice models
CP3. Nursing and Law
CP4. Client-centred care in PC
4.1. Nursing practices and models applied to specialized advanced nursing
CP5. Classified language for nursing practice in PC
5.1. Nursing diagnoses
CP6. Results and visibility of nursing care
6.1 Nursing Information Systems

b) Methodologies and Training in Palliative Care

CP1. Adult education: historical, theoretical, conceptual and prospective references
CP2. Analysis of the main theoretical currents specific to Adult Education and Training
CP3. The influence of American Pragmatism for Progressive Adult Education
CP4. Influences of Rogers and Maslow for Humanist-Based Adult Education
4.1. Knowles' works and Andragogy
4.2. The Andragogic Cycle
CP5. The need for critical and emancipatory Adult Education
5.1. Habermas' theory of communicative action;
5.2. Mezirow's transformative learning;
5.3. Life stories;
5.4. Paulo Freire's thought and praxis.
CP6. Planning, development and evaluation of training actions.
6.1. Teaching Resources and Techniques (i.e. Observation Techniques or Interviews; Focus Group; Role Play; Critical
Incident Technique, Multi-Suggestive Techniques; Brainstorming; Simulated Patients; Journal-Club; Problem-based
learning)

Symptomatic control in Palliative Care II
2S
6
64 h

CP1. SYMPTOMATIC CONTROL
1.1. Complex Wounds;
1.2. Ostomies and Fistulas;
1.3. Hypodermoclysis/ Subcutaneous Therapy;
1.4. Refractory symptoms and agonic phase;
1.5. Palliative Care Emergencies (hemoptysis; massive haemorrhage; superior vena cava syndrome; hypercalcemia;
seizures; spinal compression, among others)
1.6. Individualized Care Plan in PC.
CP2. CARING FOR THE LAST DAYS AND HOURS OF LIFE
2.1. Diagnostic evaluation: criteria and formulation;
2.2. (Re)definition of objectives and care plan
2.3. Symptom control in the last days/hours of life
2.4. Comfort care
2.5. Palliative Sedation
2.6. Fulfillment of anticipated wishes
2.7. Practical and legal guidelines for the moment of death
2.8. Post-mortem care

Caring for the Family and Supporting in Bereavement
2S
4
43 h

CP1. CARING AND TRAINING CAREGIVERS/ FAMILY
1.1. Adaptation process in disease progression and death
1.2. Psychosocial assessment of the family; Diagnosis of the needs of caregivers/ family members; Caring for
caregivers/ family members, preventing/ intervening in situations of exhaustion; Training for self-care; Negotiation of
care goals and objectives, mutually agreed, within the therapeutic regime; Training of the caregiver/ family in the
management and implementation of the care plan and the therapeutic regime
CP2. CARE IN THE PROCESS OF LOSS AND GRIEF
2.1. Loss and Grief Process: concept, characterization of the process, experience and phases of grief
2.2. Therapeutic intervention in the process of loss and grief, considering the tasks of solving grief
2.3. Anticipatory Mourning and Complicated Mourning: Identification and evaluation / Prevention and therapeutic
intervention / Monitoring of children and adolescents / Inter-help groups / Professional mourning

Research and Evidence in Palliative Care
2S
5
54 h

CP1. Concept and importance of translating scientific knowledge to PC practice.
CP2. Research methodologies: qualitative and quantitative
2.1. Rigor and critical spirit in the consumption of research for the re-elaboration of knowledge
CP3. Construction of research project and report
CP4. Communication of research results
4.1. Scientific writing
CP5. Evidence-based practice

Elective II
2S
15

Choose the option a) -15 ECTS -, or 3 of the options with 5 ECTS – b), c), d) ou e):

a) Clinical Practice (15 ECTS)

CP1. Specialized care in PC
1.1.Conception, organization, provision and supervision of PC to the person, family, groups and community in primary
or differentiated health contexts, with mobilization of theoretical frameworks and scientific evidence
CP2. Complex clinical judgments and reflection on practices in a clinical context
2.1. Reflection and discussion on specific and complex aspects of PC practice: Application of theoretical frameworks;
Use of information systems in decision making; PC- sensitive health outcomes
2.2. Ethical reflection on specialized contexts and complex situations: Clinical decision making in PC

b) Palliative Care in Dementia (5 ECTS)

CP1. Basic Principles of Palliative Care in non-cancer diseases (pharmacological and non-pharmacological approach).
CP2. Alzheimer's disease and other dementias: what it is, evolution and main associated problems
CP3. Care planning: implications for family and institutional caregivers (advanced care plan and advance directive will)
CP4. Adequacy Care for people with dementia in an advanced phase-management of symptoms and therapeutic
objectives in the terminal phase (food, hydration, medication), early mourning
CP5. Non-pharmacological approach in people with dementia (communication, psychotherapy, non-pharmacological
therapies), highlighting the Promotion of Dignity

c) Occupation-based interventions in Palliative Care

CP1. The role of occupational justice in cancer and non-cancer disease.
CP2. Occupational Identity: maintenance and rescue during the PC process
CP3. Occupational adaptation in a holistic and contemporary perspective
CP4. "Phases" of PC provision based on occupation
CP5. Occupational adaptation of the caregiver in the different PC phases
CP6. Research and Development of Occupational Therapy in PC

d) Psychological Intervention in Palliative Care

C1. The role of the psychologist, professional ethics, self-image and self-care of a psychologist in a palliative care
team.
C2. Psychological assessment and relevant documentation.
C3. Psychotherapeutic intervention with patients and families: planning, implementation and research.
C4. Consultancy, supervision and support for health professionals
C5. Specific psychological intervention in special situations: anxiety, adjustment disorder, depression, complicated
grief
C6. Psychological intervention in special populations: children and adolescents, young adults, the elderly, LGBT,
ethnic groups, marginalized groups.

e) Physiotherapy in Palliative Care

CP1. Acute pain and chronic/neuropathic pain; mechanisms of nausea and vomiting associated with chemotherapy
administration; Fatigue biology; Mechanisms of dyspnea in terminal conditions
CP2. Psycho-emotional responses and functioning of the terminally ill patient
CP3 Functionality and Quality of Life measuring instruments (generic and specific) in users with terminal conditions;
Symptom measuring instruments (nausea, vomiting, fatigue, dyspnoea); Psychometric characteristics of measuring
instruments
CP4. Therapeutic modalities in the management of patients with terminal conditions: exercise programs (aerobic and
anaerobic); electrotherapeutic modalities; manual therapy; relaxation techniques; user/ family education/ teaching
programs.
---
Entry Requirements

People who can apply to the Master's Degree:

a) Holders of a Bachelor's degree or legal equivalent conferred by national IES in the following areas: Nursing, Medicine, Pharmaceutical Sciences, Psychology,Social Work, Physiotherapy, Dietetics and Nutrition, Speech Therapy, Occupational Therapy and other professionals involved in the provision of PC;
b) Holders of a foreign higher academic degree, or legal equivalent, conferred following a 1st study cycle organized in accordance with the principles of the Bologna Process by a State adhering to this process in the areas mentioned in
point 1;
c) Holders of a foreign higher academic degree, which is recognized by the Technical-Scientific Council (CTC) of the ESSLei as meeting the objectives of the degree in the areas mentioned in point 1;
d) Holders of an academic, scientific or professional curriculum that is recognized by the CTC of ESSLei.
Accreditation

State: Accredited
Number of years of accreditation: 3
Publication date:

A3ES Accreditation (updating)
Online Application
Use the button bellow to start your application.
Enrolment Fee

General contingent: 50€
International student contingent: 500€
Tuition Fee

General contingent: 1140€
International student contingent: 3000€

---